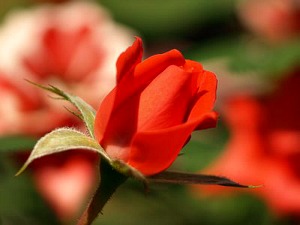 Circle of Hope Support Group
Tuesday, February 14th 6:00-7:00pm
Join us in sharing and creating a supportive community with others on their path toward fertility. We welcome you to join us in the CNY Fertility Reception Area for an uplifting evening of sharing thoughts and ideas as well as tasty refreshments. Come to Yoga for Fertility afterwards at 7:00pm. Please RSVP to COHRSVP@cnyfertility.com
PCOS Support Group
Wednesday, February 15th 6:00-7:00pm
Support group dedicated to our clients with PCOS and moderated by Melissa Mace. We meet in the CNY Fertility Reception Area. Email Stacey with any questions at sdicerbo@cnyfertility.com
Miscarriage Support Group
Thursday, February 16th 6:30-8:00pm
Join us in a loving, nurturing, supportive environment to come together and share your story. RSVP to dmcfadden@cnyfertility.com
Interactive Recipient Support Webinar
Thursday, February 16th 6:00-7:00pm
Our CNY Fertility Support Coordinator, Lisa Stack, invites you to join her for an Interactive Recipient Support Webinar. Lisa will cover various topics relating to the emotional ups and downs of trying to conceive with donor gametes or embryos, and you will have the opportunity to ask questions and give feedback. Please email Lisa with any questions: Lstack@cnyfertility.com To register, please visit the following link: https://www1.gotomeeting.com/register/601782320
Dr. Rob's Teleworkshop with Kristen
Monday, February 20th 6:00-7:30pm
Join Kristen Magnacca, author of Love & Infertility, each month on the third Monday for a teleworkshop from the comfort of your own home. Kristen shares her unique insight as she experienced it while on her journey to fertility. Enjoy this opportunity to share, ask questions or just listen in. RSVP to Kristen@cnyfertility.com or email any comments or questions before the workshop.
Evening Meditation and Relaxation Webinar
Wednesday, February 29th 7:00-7:30pm
Join Lisa for this quiet and peaceful meditation to end your day. From the comfort of your home, Lisa will guide you through a simple meditation and breathing exercise, designed to prepare the mind and body for a peaceful night of sleep. To register, please visit the following link: https://www1.gotomeeting.com/register/689642497
Offerings at CNY Healing Arts (upstairs) Call 518-724-5750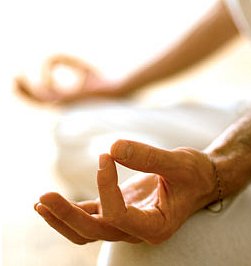 Yoga for Fertility Class
Tuesdays, 7:00pm
Join Linda for this Yoga for Fertility Class that is designed for women or couples who are trying to conceive, either naturally or through assisted reproductive technology. Yoga for Fertility has been shown to improve chances of conception. No prior yoga experience is necessary. Fertile Friends Gathering: Each week we offer a time for sharing and connecting after the yoga class concludes. All are welcome to attend this support offering. RSVP to lhill@cnyhealingarts.com
Partner Yoga Workshop and Brunch
Saturday, February 11th 9:00-12:00pm – Fee $45/couple
Experience the joy of yoga with your special someone in this Partner Yoga Workshop. Strengthen your connection while having fun together. Enjoy a light brunch, reflexology and chair massage after the workshop. Space is limited. RSVP to dmcfadden@cnyfertility.com
38A Old Sparrowbush Rd., Latham, NY – Call 518.724.5750 with any questions.
Visit our website at www.cnyhealingarts.com to see events at all of our locations.
https://www.cnyfertility.com/wp-content/uploads/2018/06/CNY-BLACK.png
0
0
editor
https://www.cnyfertility.com/wp-content/uploads/2018/06/CNY-BLACK.png
editor
2012-01-25 06:30:41
2012-01-25 06:30:41
February 2012 Support Meetings & Workshops, Albany