Tubal Ligation Reversal Cost & Financing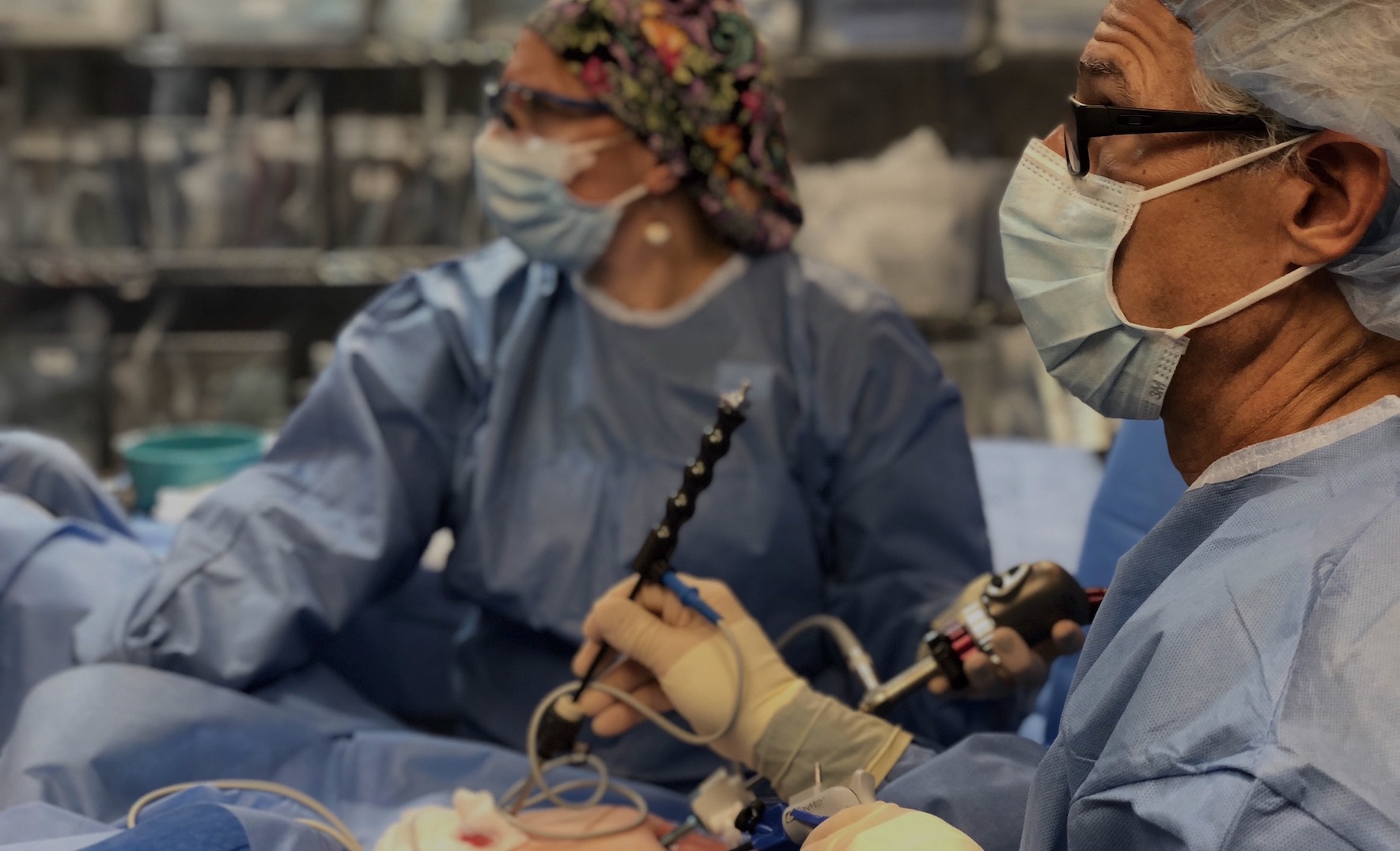 Tubal Ligation Reversal Cost & Financing
Fast Facts About Tubal Reversal Costs
Tubal ligation reversals are rarely covered by insurance which leaves nearly the entire cost of the procedure to be paid out of pocket.
Even when IVF (IVF is an alternative treatment option for those with tubal ligations) is covered by insurance, policies nearly always have exclusions for those with voluntary sterilization surgeries like tubal ligations or vasectomies.
The cost of tubal ligation reversals ranges widely. The average cost is somewhere around $8500.
Tubal ligation reversal costs can sometimes be split into anesthesia, surgical, and hospital fees, so it's important to find out what is included at your tubal ligation reversal surgical center.
A tubal ligation reversal doesn't guarantee a live birth. Pregnancies following tubal ligation reversals have higher odds of ectopic pregnancies and odds of conception are also constrained other factors like age, ovarian reserve, sperm quality, and more.
How Much Does a Tubal Reversal Cost?
The cost of a tubal reversal varies quite a bit depending on the surgeon, region, and facility at which the procedure is done at (hospital vs outpatients surgical center). Without any large-scale studies looking at the cost of tubal ligation reversals around the country, it is hard to determine what the true cost range and averages are, though it is speculated to range from around $5,000-20,000 with an average close to $8,500. As previously mentioned, quoted costs may or may not include fees like anesthesia and hospital fees, so it's important to find out what is included in any quote given to you and what other fees may be encountered given most costs will be out of pocket.
Low Cost Tubal Ligation Reversal with Financing Options
Tubal ligation reversals at CNY Fertility cost $7,900 and that includes anesthesia, surgical, and all facility fees the day of the surgery. While this cost is not far below the average cost mentioned above, CNY Fertility is the only program in the nation to offer a FREE IVF CYCLE as an "insurance" for the tubal ligation reversal surgery in case the individual is unable to achieve a pregnancy after the tubal reversal. To receive the IVF cycle one must fail to get pregnant within 12 months, if under 35 years of age or 6 months, if over 35 years of age. Because tubal ligation reversals may not always be successful, having a IVF cycle to fall back on may mean the difference between having a baby and not.
Given the average cost of IVF is $12,000, CNY Fertility may indeed offer the most affordable tubal ligation reversal in the USA.
Sample Payment Calculator
Tubal Reversal

$7900

National Average.
$20000

| | | |
| --- | --- | --- |
| + | Remote Cycle Management | $ |
| | National Average. | $ |
| + | Third Party | $1500 |

| | | |
| --- | --- | --- |
| + | Frozen Transfer | $450 |
| | National Average. | $4500 |
| + | Third Party | $4500 |

| | | |
| --- | --- | --- |
| + | Genetic Testing | $2500 |
| | National Average. | $2500 |
| + | Third Party | $2500 |

| | | |
| --- | --- | --- |
| + | IVF FET | $ |
| | National Average. | $ |
| + | Third Party | $ |

| | | |
| --- | --- | --- |
| + | Medication Estimate | $3000 |
| | National Average. | $3000 |
| + | Third Party | $3000 |

| | | |
| --- | --- | --- |
| + | Donor eggs | $ |
| | National Average. | $ |
| + | Third Party | $ |

| | | |
| --- | --- | --- |
| + | Donor sperm | $2500 |
| | National Average. | $2500 |
| + | Third Party | $2500 |

| | | |
| --- | --- | --- |
| + | Donor Package | $ |
| | National Average. | $ |
| + | Third Party | $ |

| | | |
| --- | --- | --- |
| + | Gestational Surrogacy | $2500 |
| | National Average. | $2500 |
| + | Third Party | $2500 |

5% Military & Vet Discount

Estimated 3rd Party Costs
Payment method
XXXX-XXXX-XXXX-XXXX
MM/AA
CVC
schedule your consultation
Self pay pricing. The above calculation is for simulation purposes only.
Does Insurance Cover Tubal Ligation Reversals?
In short, no, or very rarely.  A tubal reversal is generally considered an elective procedure done as a form of permanent birth control. The procedure severs or otherwise inhibits egg and sperm from meeting and implanting in the uterus. Even though many who previously had a tubal ligation later wish to have children again, most insurance providers view the decision to have a tubal ligation as an elective form of self sterilization and do not cover tubal ligation reversals.
The cost for a tubal ligation reversal is such an important topic to consider because it is one of only two ways that a woman who has a tubal ligation can get pregnant, the other being IVF.  And similarly, IVF is rarely if ever covered by insurance, particularly for someone who has had a tubal ligation.
With the cost of both tubal reversals and IVF so high and both rarely covered by insurance, it's very important to speak to a reproductive endocrinologist about what the best option is for you.
The True Cost of Tubal Reversals: Considering the Odds of a Successful Surgery and Pregnancy
Unfortunately, there simply aren't many studies looking at the odds of successful birth after tubal ligation reversal surgeries making it difficult to make far reaching claims about the cost of tubal reversals and the ability to bring home a baby with such surgery. That said, one study from 2014 that looks at the cost per ongoing pregnancy for women after a tubal reversal and compares it to the cost per ongoing pregnancy of IVF giving us some insight into the potential costs.
The study suggests a cost per ongoing pregnancy for a tubal reversal is anywhere from $16,000 to $220,000 whereas IVF ranges from $40,000 to $110,000.
As you can see the researchers found that tubal reversals have the opportunity to be more cost-effective, but for some populations, they can be much more expensive. The study found that for those under the age of 40, tubal ligation reversals were more cost-efficient than IVF per ongoing pregnancy.
Tubal Reversal Financing
There are indeed many options out there to finance tubal ligation reversals both in a traditional sense and in some instances payment plans at tubal reversal surgery centers. CNY Fertility offers financing with no credit check and a 100% approval rating for tubal ligation reversals. Payment plans go up to two years in length and cost $250 per 6 months financed (or about $40/month). At CNY, the first month's payment is required prior to scheduling the surgery.
The best way to explore the tubal ligation financing available at CNY is to play around with the calculator further up in this article.
Tubal Reversals at CNY Fertility
Your first step in having a tubal ligation reversal is scheduling a consultation to speak with one of our providers and to review your tubal ligation reports. This will help us determine if a tubal ligation reversal is a suitable treatment for you, compare tubal reversals to IVF as another option, and set your plan in action.
Because of our one-of-a-kind IVF insurance included in our tubal ligation reversal and surgical success of reversals performed by Dr. Robert Kiltz, people travel to Upstate New York from around the country for our tubal ligation reversal program.
The Bottom Line about the Cost of Tubal Ligation Reversals
The cost of tubal ligation reversal surgeries can be cost prohibitive for many as it is rarely, if ever, covered by insurance. Prices range significantly throughout the United States so it is possible to save a great deal of money by price shopping and potentially traveling to a clinic some distance away.
Because the cost of a tubal reversal is so expensive and it still does not guarantee a baby, it's also important to consider the potential cost of IVF after a failed tubal ligation reversal – or better yet, have your tubal ligation reversal done at the only facility in the country (if not the world) that backs their tubal ligation reversal with a free IVF.
If you're curious about having a tubal ligation reversal here at CNY Fertility (or even curious about IVF after learning about affordable IVF here at CNY), the best place to get started is with a consultation with our tubal ligation reversal expert.
Article Sources