Making Priceless Affordable®
Our Mission
To ensure everyone has access to the high-quality fertility care needed to start or expand their family.
The CNY Fertility Story
The Journey to Making Priceless Affordable®
In 1997 we opened our doors on a mission to provide the world's most comprehensive, accessible, high-quality fertility solutions because at the time (and still today) there were simply too many barriers to quality treatment. We overcame those obstacles and continue to drive the future of fertility medicine.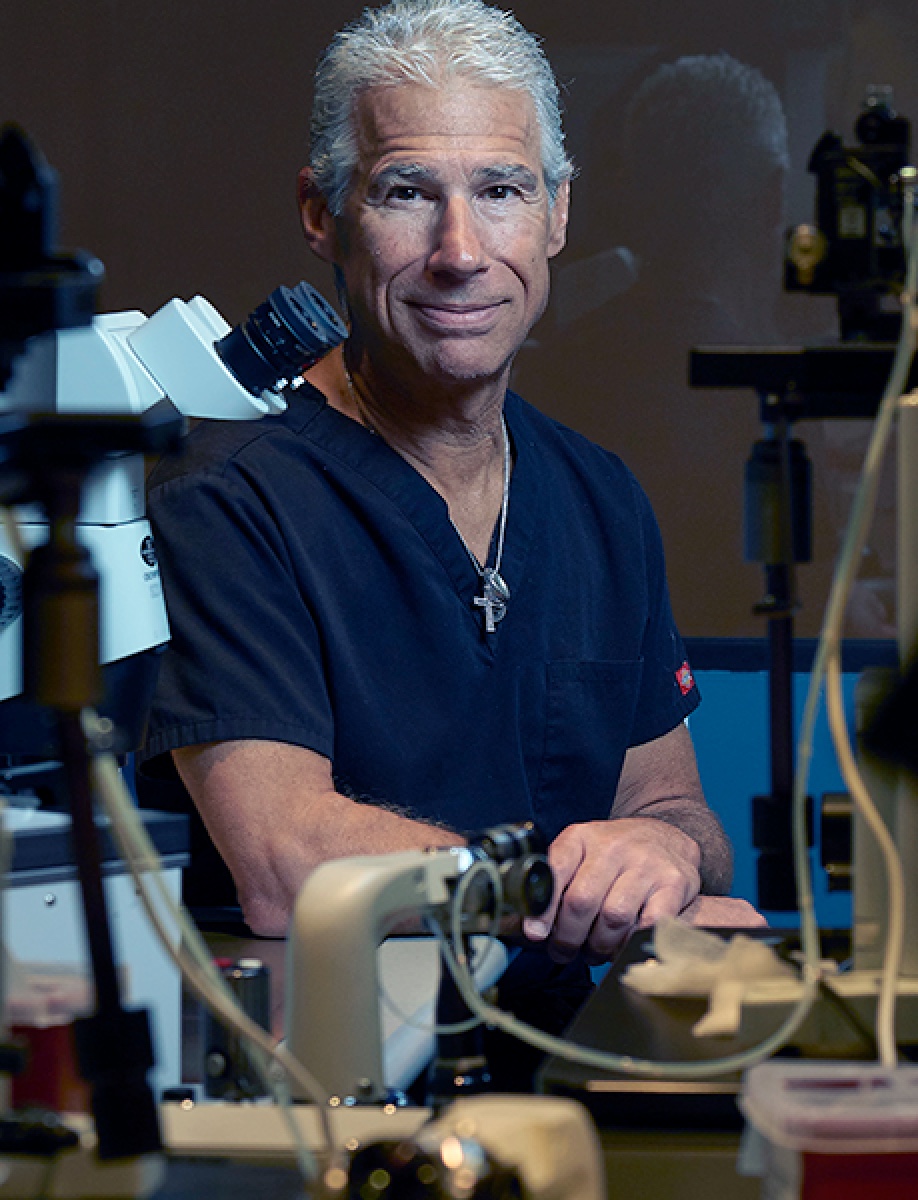 Our Team
250+ Fertility Specialists
Our team is lead by board-certified reproductive endocrinologists who are highly respected in the field of fertility medicine. They have served as clinical faculty at top medical schools in the United States, have numerous publications in their name, and have been featured in The Wall Street Journal for shaping the future of fertility medicine.
The CNY family also includes top embryologists, physician assistants, nurse practitioners, nurses, yoga instructors, acupuncturists, and well-being specialists.
Dr. David Corley

Physician

Dr. Michael Grossman

Physician

Dr. Edward Ditkoff

Physician

Dr. Maribelle Verdiales

Physician

Dr. Faez Faruqi

Physician

Dr. Myron Luthringer

Physician

Dr. JC Trussell

Physician

Ashleigh Rausch

Physician Assistant

Catherine "Katy" Falcon

Nurse Practitioner

Grace Michel

Nurse Practitioner

Kimberly Mathis

Nurse Practitioner

Kris Ziegler

Nurse Practitioner

Kelly Testa

Nurse Practitioner

Leigh Houghton

Nurse Practitioner

Margaret "Meg" Marnell

Nurse Practitioner

Rebecca Eskin

Nurse Practitioner

Justine Taylor

Nurse Manager

Donna Polito

Nurse Manager
+ Meet the Rest of Our Team
testimonials

The ladies at the front desk knew me by first name really got to know me. The nurses were just amazing to say the least. I was amazed with my experience with Dr. Kiltz and Dr. Corley, they were always so calm and made me feel so comfortable. Our twins were born June 8th and we could not be more in love.

testimonials

The quality of care was far and away the best I'd been treated at any clinic. It's affordable. It's convenient. Wayat is everything . . and without CNY I wouldn't have my son.

testimonials

CNY Preserve made it possible for me to freeze my eggs at a time in my life when it otherwise wouldn't have been an option. I am so grateful that it is their mission to make this process affordable for women, like me, who might not have the resources to make this choice. Egg Freezing has allowed me to invest in my future, so that I can invest in myself today. Thank you CNY!

testimonials

Thank you to CNY for giving us these two miracle babies. It still feels like a dream that our wish of becoming parents is finally coming true. We could not have gotten here without you and the hope you gave us throughout our journey! It was a long journey, but beyond worth it. Thank you thank you thank you!!

testimonials

At age 41 I found myself single and without having fulfilled my dream of being a mother. I was sad but kept fighting and thankfully found CNY fertility. With their help, I was able to fulfill my dream with donor eggs and sperm.

testimonials

On November 15th, we transferred a beautiful 4AB embryo and I finally became pregnant with our beautiful little girl who was born August 9th. She is the light of our life, and so special because we worked so hard for her. She will always know what an amazing miracle she is!

testimonials

Preserving fertility. The True Planned Parenthood. The culture shift. We are no longer our grandmothers. We pursue collegiate level educations, we accumulate debt, and face a divorce rate upwards of 60% today. Reproduction is happening later... but biology is slower to evolve. Freezing preserves chance.

testimonials

When all hope was gone we got that positive test. This was the only positive test I had throughout the whole journey. My pregnancy was an easy one and on her due date my water broke and we were off to the hospital. She was born a couple of days later and our lives were forever changed.

testimonials

After 6 failed IUIs and 2 IVFs ending in miscarriage at a different doctor, I felt hopeless when I came to CNY, you gave me my hope back. CNY made my years of devastation worth it.

testimonials

I have always known I want to be a mom one day. If it wasn't for CNY's affordable egg freezing price I would have never been able to freeze my eggs. Dr. Grossman and all the nurses at CNY Albany were wonderful. They answered all my questions and put me at ease throughout the entire process. Freezing my eggs was an empowering experience and was one of the best decisions I have made.

testimonials

At 43 years of age, and single, I welcomed my little boy into the world. He is my joy and biggest blessing. My nights are filled with smelling my sweet baby's breath as I rock him to sleep in my arms. His midnight cries are welcomed with smiles and a content heart for my home is filled with sweet giggles and endless love from my sweet boy!

testimonials

When my test showed "PREGNANT" I was over the moon and in complete shock!!! It worked and my dream to become a Mommy is finally coming true :) I am happy to say, as I'm holding my 3wk old son that it was worth the journey and I honestly forget what it took to get me here because that doesn't even matter anymore!!! Thanks to my amazing donor and CNY I am a Mommy now and it feels amazing :)

testimonials

After being diagnosed with breast cancer at age 26, my first concern was the impact this would have on our dreams of becoming parents. I was referred to CNY Fertility and within days I had met with the CNY team and began the process of harvesting and freezing my eggs. Each member of the staff that we interacted with treated us with kindness and compassion during some of our worst days. I cannot begin to express my gratitude for having such a high quality facility in the upstate NY area.
We Care
Our Extensive Support Network