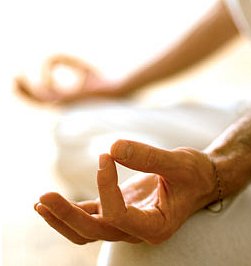 Yoga is an ancient form of exercise and relaxation. Originating in India, yoga has become very popular in North America and uses different postures in order to help to improve overall muscle tone and strength. Increasingly, yoga is being used by couples who are experiencing difficulty getting pregnant, and wish to use natural fertility methods in order to improve their chances of conceiving. Of the many benefits fertility- based yoga provides, stress relief, strengthening and toning muscles, and balancing reproductive organs/hormones are most important for women hoping to improve fertility.
Harvard Medical School researcher Alice Domar, Ph.D., published the results of a study in Fertility and Sterility (Vol. 73, No. 4) that showed women who participated in a mind/body program, which included relaxation and yoga, were almost three times more likely to get pregnant than women who didn't.
Below is a list of some of the benefits of Yoga for Fertility:
Improved overall muscle tone and strength
Improved the alignment of the body
Improved breathing
Improved blood circulation. This is especially important for improving fertility because increased blood     circulation ensures that sufficient oxygen and nutrients reach the reproductive organs; improved blood circulation also increases overall energy and stamina
Reduced fatigue
Improved mind-body balance
Improved positive attitude
Minimized symptoms of mental health problems such as anxiety disorders
Reduced stress – Reduced stress is an extremely important benefit of fertility yoga
At CNY Healing Arts Center, our sister company, we now have Yoga for Fertility offerings at all three locations. Give us a call today to schedule your first Yoga for Fertility Class or Workshop.
https://www.cnyfertility.com/wp-content/uploads/2019/05/cny_logo.png
0
0
CNY Fertility Team
https://www.cnyfertility.com/wp-content/uploads/2019/05/cny_logo.png
CNY Fertility Team
2009-03-03 08:35:36
2019-04-24 16:30:07
Yoga for Fertility