The Ten Steps of Traveling for Fertility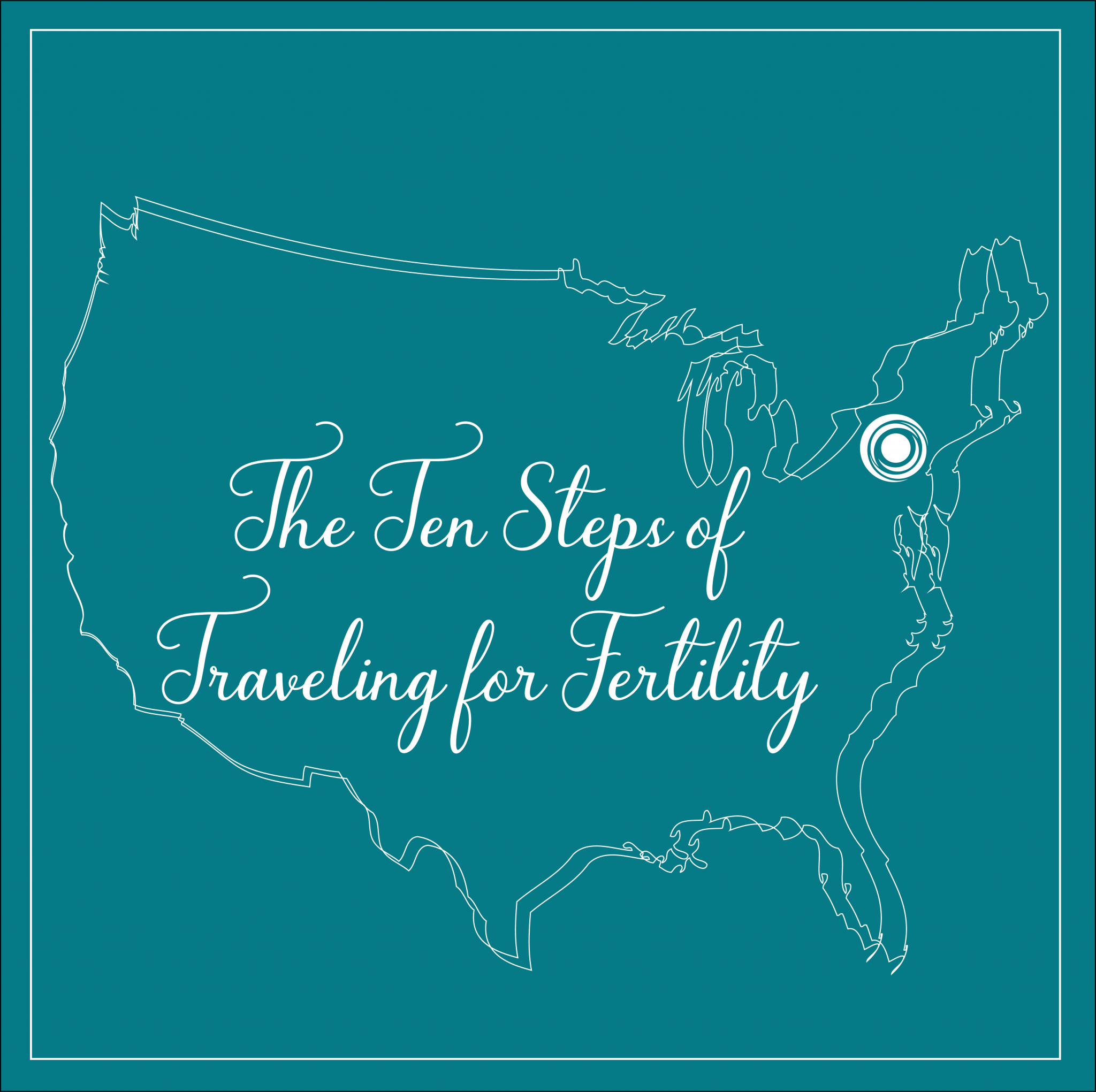 Ever wonder what it's like to travel to CNY Fertility for your IVF cycle or wonder what are the steps of traveling to CNY Fertility for treatment? Then you're in luck as we take you down the 10 steps of traveling to CNY Fertility as a Travel Patient for IVF.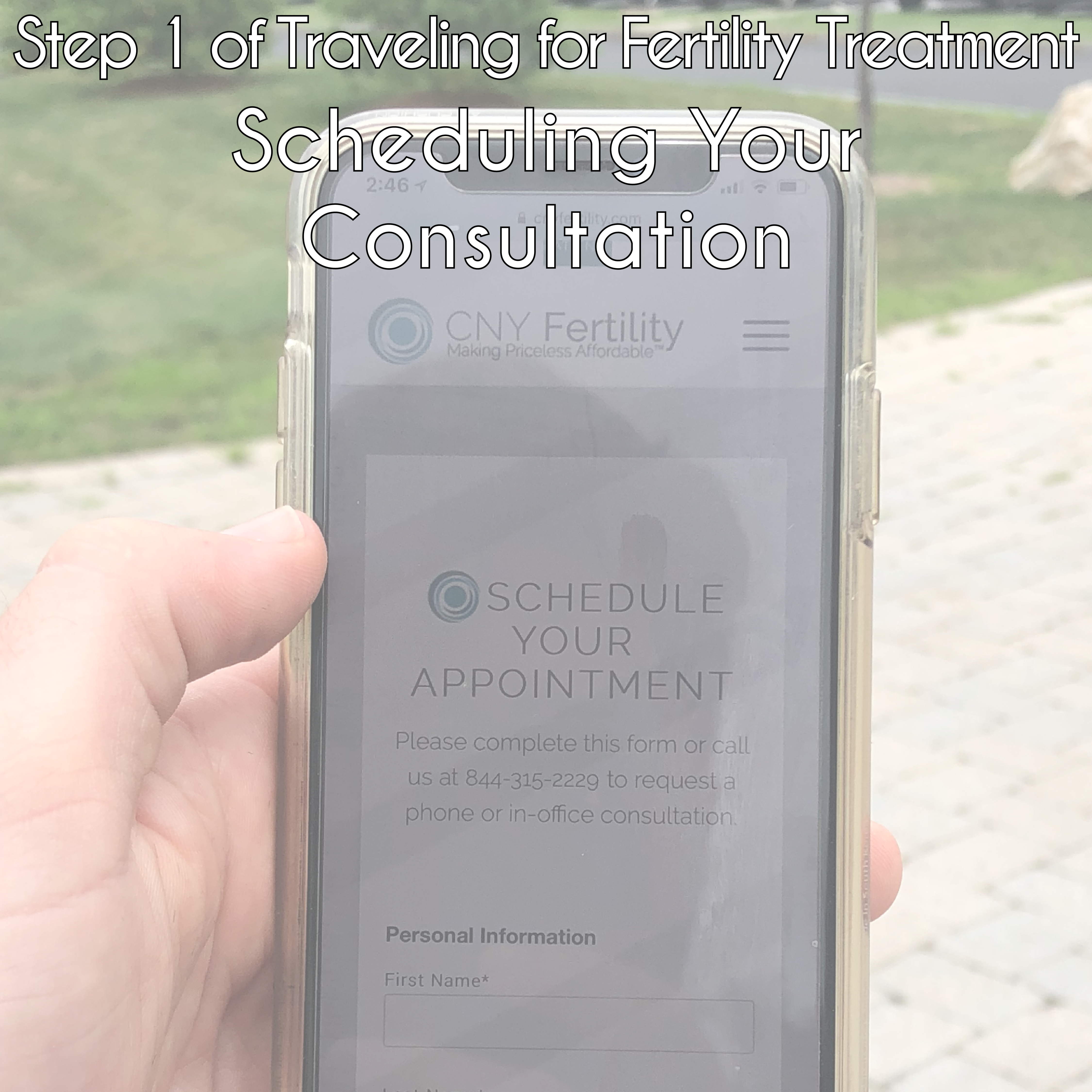 This may seem like a no brainer as the first step of becoming a travel client at CNY, but it is no doubt the first step so we don't want to leave it out. You can schedule your phone consultation by calling us at 844-315-2229 or by filling out the information here. If you leave a message or fill out the form, please give up to one week to hear back from our team. After you have set an actual date for your consultation there isn't too much to do other than wait.
Of course, in preparation for any fertility treatment, we recommend women begin a high fat-low carbohydrate diet (keto) as well as a host of Molecular Fertility supplements: the Peak Prenatal, Ovarian Bloom, Fish Oil. For men we recommend the same high fat low carbohydrate diet, Male Preconception+, Fish Oil.
Additionally, if you have any prior records (including but not limited to blood work, ultrasounds, HSG, or semen analysis) it is very helpful to fax them to our office. Fax numbers can be found on our website at the bottom of every page. After that, it's not much more than a waiting game. Know that we usually schedule multiple months in advance so we recommend you schedule your consult as soon as you know it's something you'd like to do. Oh, and we highly recommend you write down all of the questions you can think of that way you don't forget to ask anything during your consultation.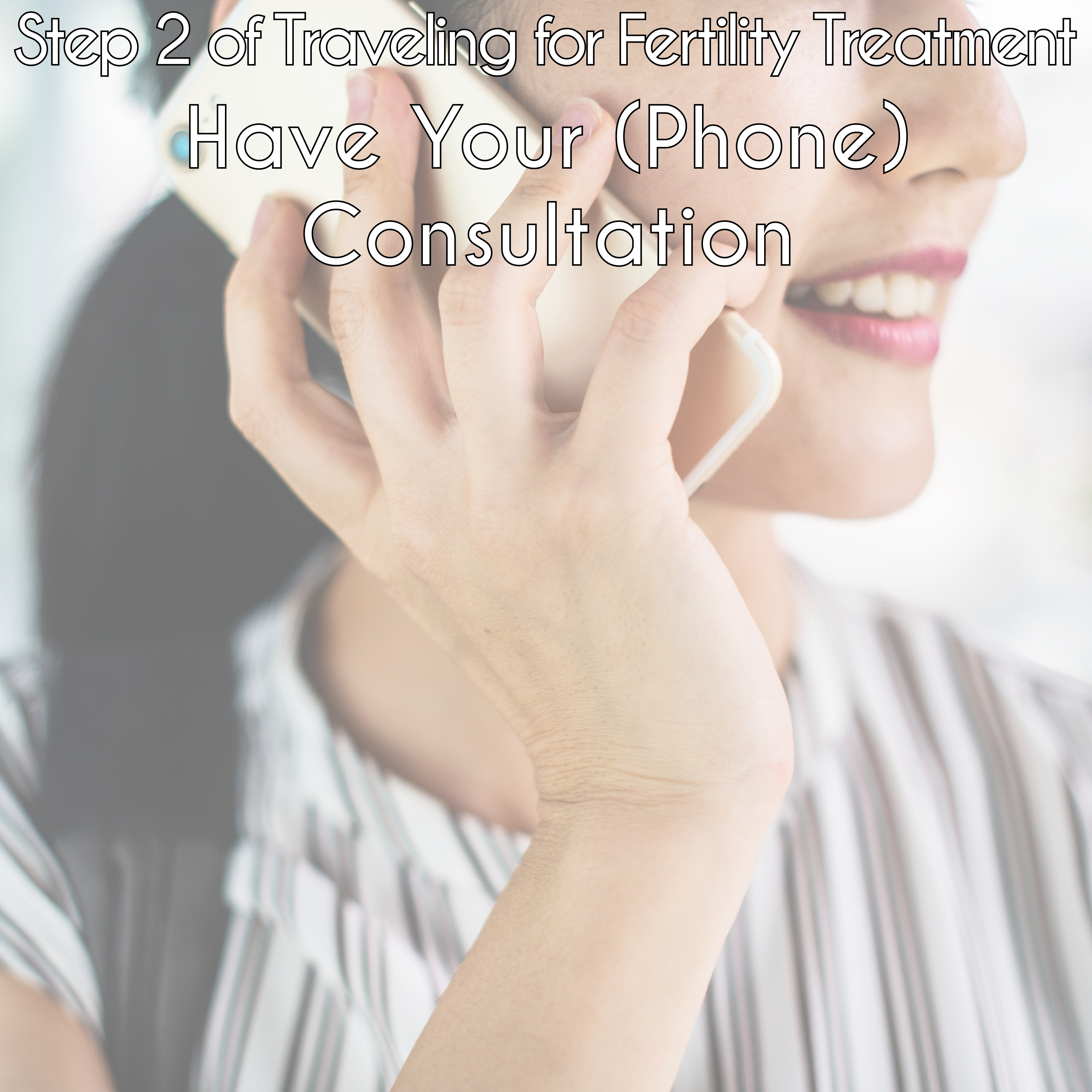 Most likely this will be a phone consultation. You are welcome to come for an in-person consultation but a vast majority opt to simply have a phone/facetime/Skype consultation. This is your time to ask all of those questions you wrote down in the months prior to your consultation. You may also find it beneficial to set up a recorder during your consultation that way you don't have to worry about taking any notes (of course we will be taking notes on our side, but it will likely be beneficial to have for referencing details of what's to come).
After the consultation, a nurse will call you WITHIN A WEEK to review protocol, order meds, and answer any other questions and prep you for the beginning of your treatment cycle. If you don't hear anything AFTER one week, please message us or call us to make sure you get started.
Prior to starting your treatment cycle, you will need to have all your medications and be established with a local fertility clinic, OBGYN, hospital, or another clinic capable of providing same day blood and ultrasound results. After those two things are in order, you can start with the beginning of your next cycle. You will be instructed to CALL WITH THE FIRST DAY OF YOUR CYCLE. If you do not have regular cycles, you'll just need to have all your meds and a monitoring facility lined up to get started. During this time the financial team will review your policy and determine what costs will be covered and what will be out of pocket.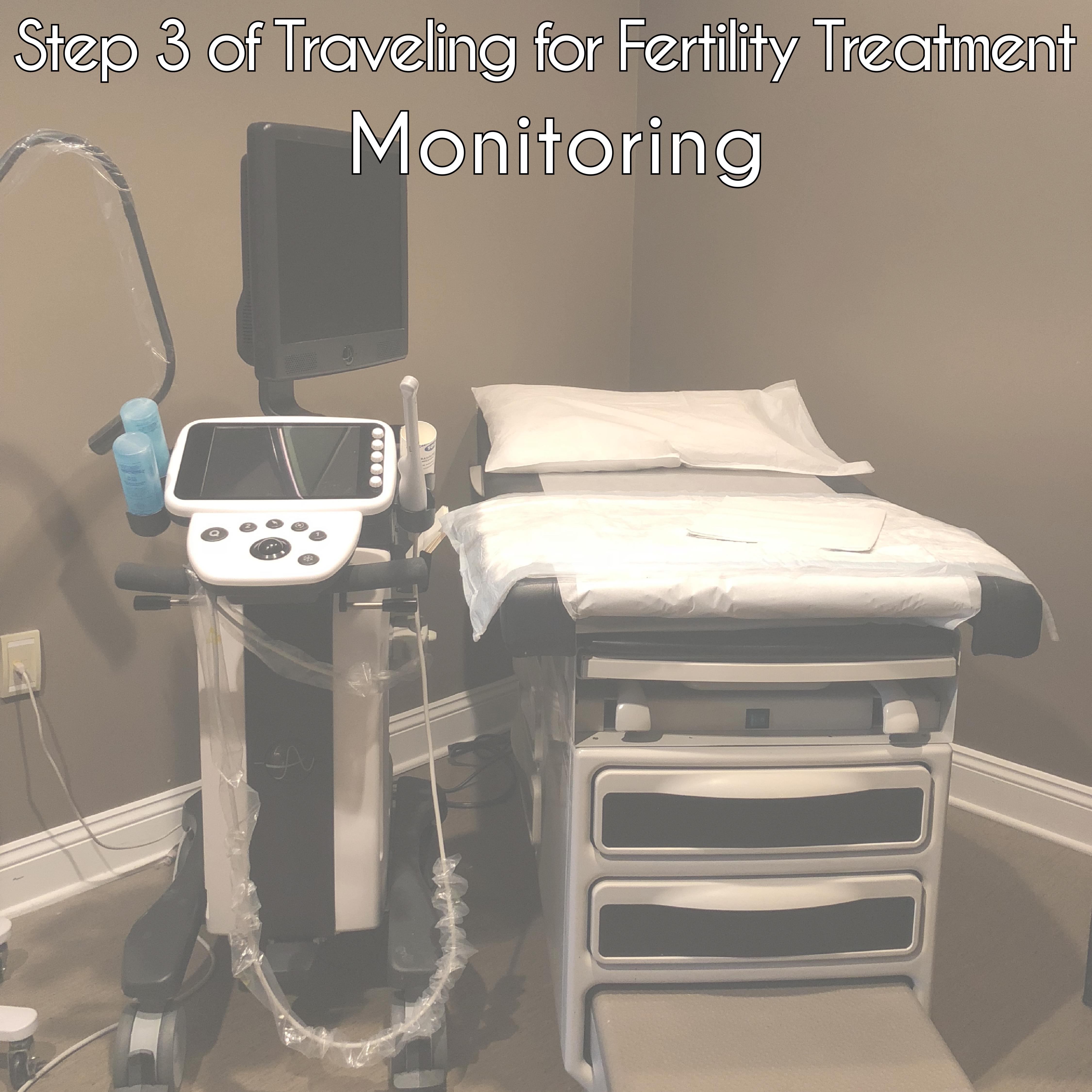 Monitoring refers to the appointments you will need to "monitor," your blood hormone levels as well as follicular and uterine lining development. You will receive a call the day of your baseline appointment to go over your medications, injection instructions, answer any new or remaining questions and give you a rundown of what your monitoring schedule may look like. Most Patients need to have monitoring done every few days once their medications start until their trigger. During this time, our team will be reviewing your results, updating and medications if necessary, instructing you on your next steps, and answer any and all of your questions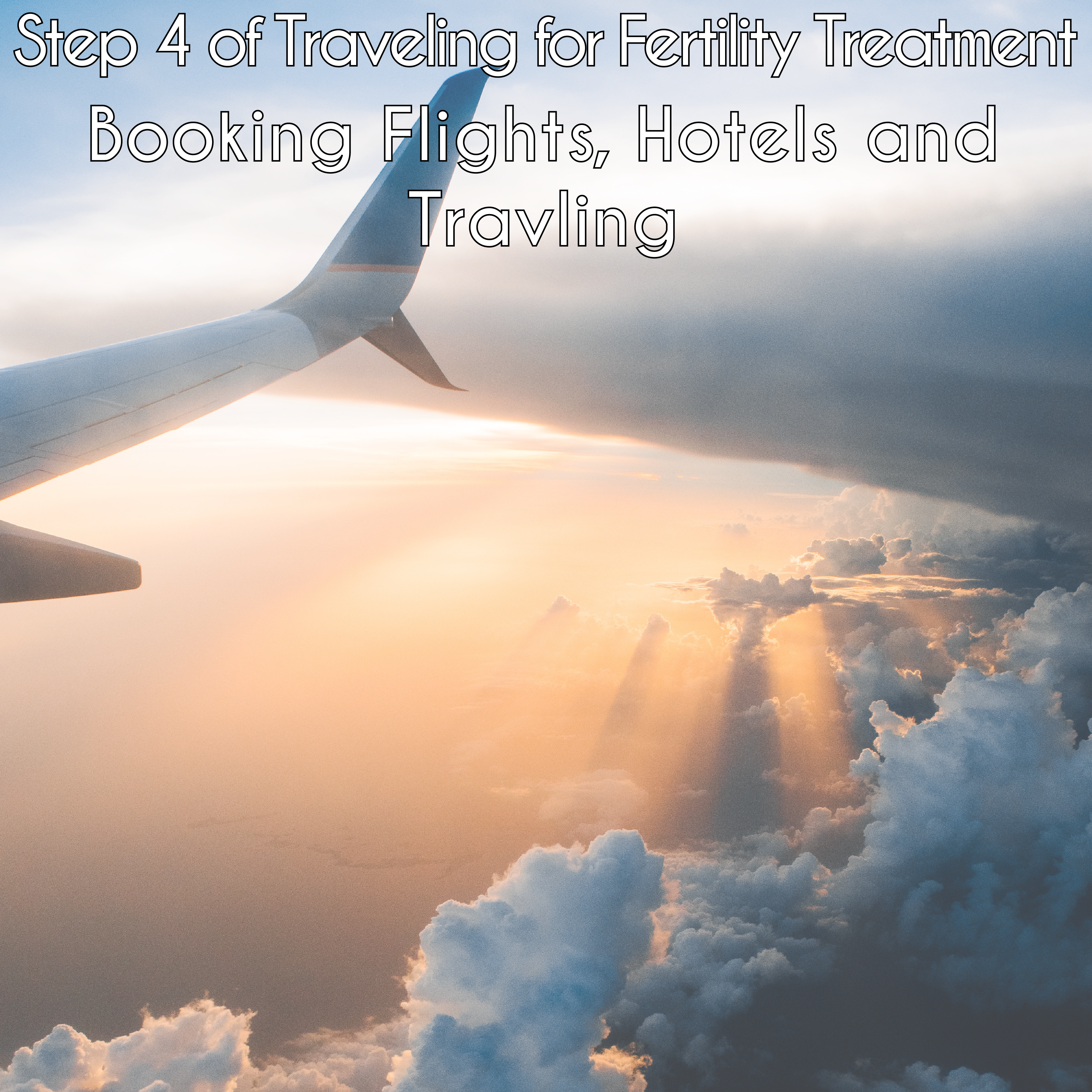 We encourage you not to book your flights until you have a date for retrieval. Usually, this is given about halfway through your stimulation as we need to see how your follicles/eggs are developing. The number of and duration of your trips to one of our offices in Syracuse, Albany, Buffalo, or Colorado Springs depend on whether you are doing a Fresh Transfer or a Frozen Embryo Transfer (FET). Generally, you need to be in the area the day before any procedure and should not leave until the day after any procedure. If someone else is driving you, it is okay to begin your drive home the same day after your procedure.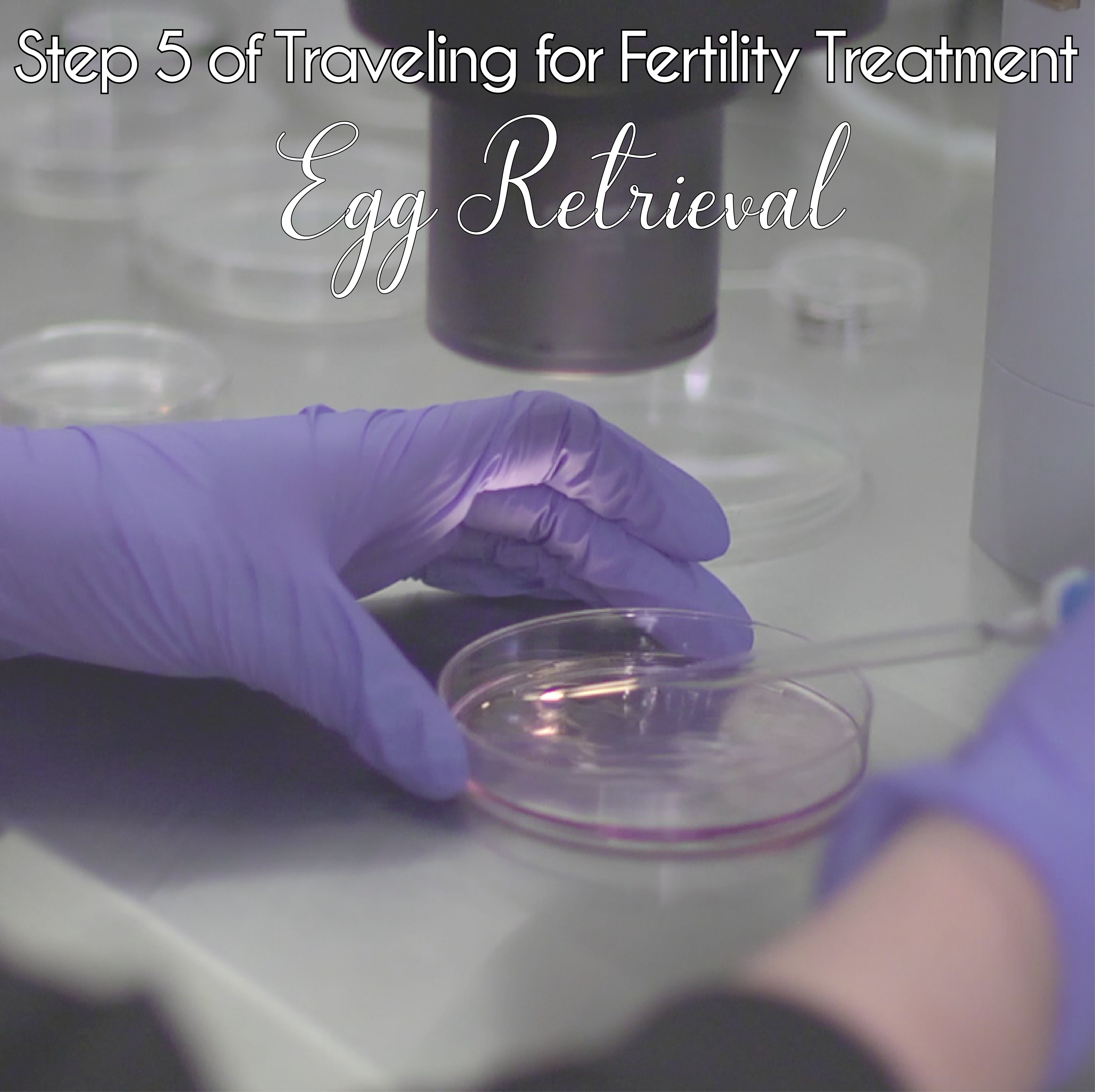 Your egg retrieval will take place in either our Syracuse, Albany, Buffalo, or Colorado Springs office. You must be in the area the day prior to your egg retrieval to avoid any traveling hiccups and to make your day as stress-free as possible. You can not have anything to eat or drink from midnight the evening before your surgery.
Before your retrieval, you will have some basic bloodwork done as part of your pre-op work up as well as meet with a nurse, embryologist, doctor, and anesthesiologist. You will be placed on monitors and put under MAC anesthesia (no tube down your throat like general anesthesia) for the duration of the procedure. The procedure itself only takes around 10-15 minutes from start to finish. You will likely wake up afterward with a "that was it. . ."
Most clients take around 30 minutes to recover from their egg retrieval (of course this varies and you will never be rushed or pushed out of our office before you are fully ready to go). After your retrieval, you will be given instructions and we will discuss your options between having a fresh or frozen transfer. If your hormone levels are off/if your lining is not prepared for a transfer on the day of your retrieval we will HIGHLY RECOMMEND proceeding with a frozen embryo transfer allowing your body to reset and provide a more comforting home for your embryos. During this talk, we will discuss and review administering any medications you will be taking for your transfer.
We encourage you to rest and relax as much as possible following your retrieval. The following day you may resume your normal daily routine (minus any intense exercise). If you are flying, we urge you to not leave the area until the day following your procedure to avoid any complications. If you traveled by car, you may have someone else drive you home the same day (NOTE, you can NOT drive yourself). If you are staying in the area for a fresh transfer, then the day is yours to rest and relax.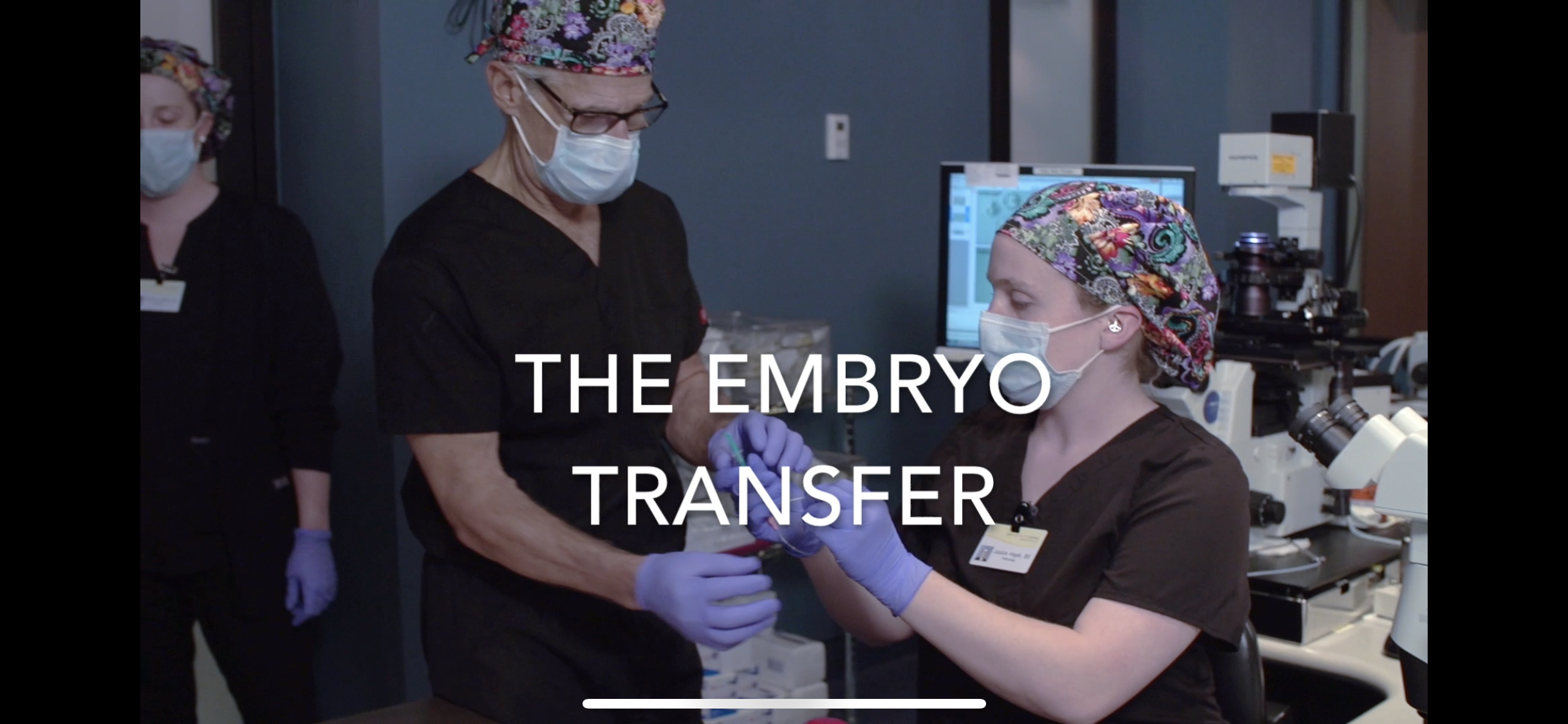 How far away you live and whether you are doing a frozen or fresh transfer will dictate a lot of the logistics around your embryo transfer. If doing a fresh transfer many clients within driving range return home where those needing flights often stay in the area for another 3-5 days to complete their transfer in the same trip as their egg retrieval. If doing a frozen transfer, nearly everyone returns home for their FET monitoring and return the day before their transfer. If this is the case, we again recommend not booking any flights until a transfer day is determined.
Similar to the Egg Retrieval, you will need to be in the area at least one day prior to your transfer. If you are driving you may return home the same day. If you are flying, we recommend you wait until the day after your transfer. The embryo transfer itself is a simple procedure that takes only a few minutes. No anesthesia or recovery time is needed. To help your body prepare itself for the embryos, you will be given daily progesterone to supplement your own. Many also choose to do acupuncture and or intralipids prior to transfer. The day of your transfer, one of our practitioners, along with the embryology team, will examine the embryos to determine the best embryo to transfer.
By the time of your transfer, we will have reviewed the quantity and quality of embryos made as well as the number of embryos that you would like to have transferred. During the transfer, the embryos are "loaded," into the tip of a catheter along with a very small amount of transfer medium. The physician, along with a member of the embryology team and a nurse will confirm your identity to ensure the embryos are properly matched. The catheter is then gently passed through the cervical canal and into the uterus using an abdominal ultrasound to provide visual guidance during the transfer. The embryos are slowly expelled near the top of the uterus. After carefully removing the catheter, an embryologist will double check that the embryos indeed left the catheter using a microscope. At this time, a nurse will provide you with instructions for the "two-week wait."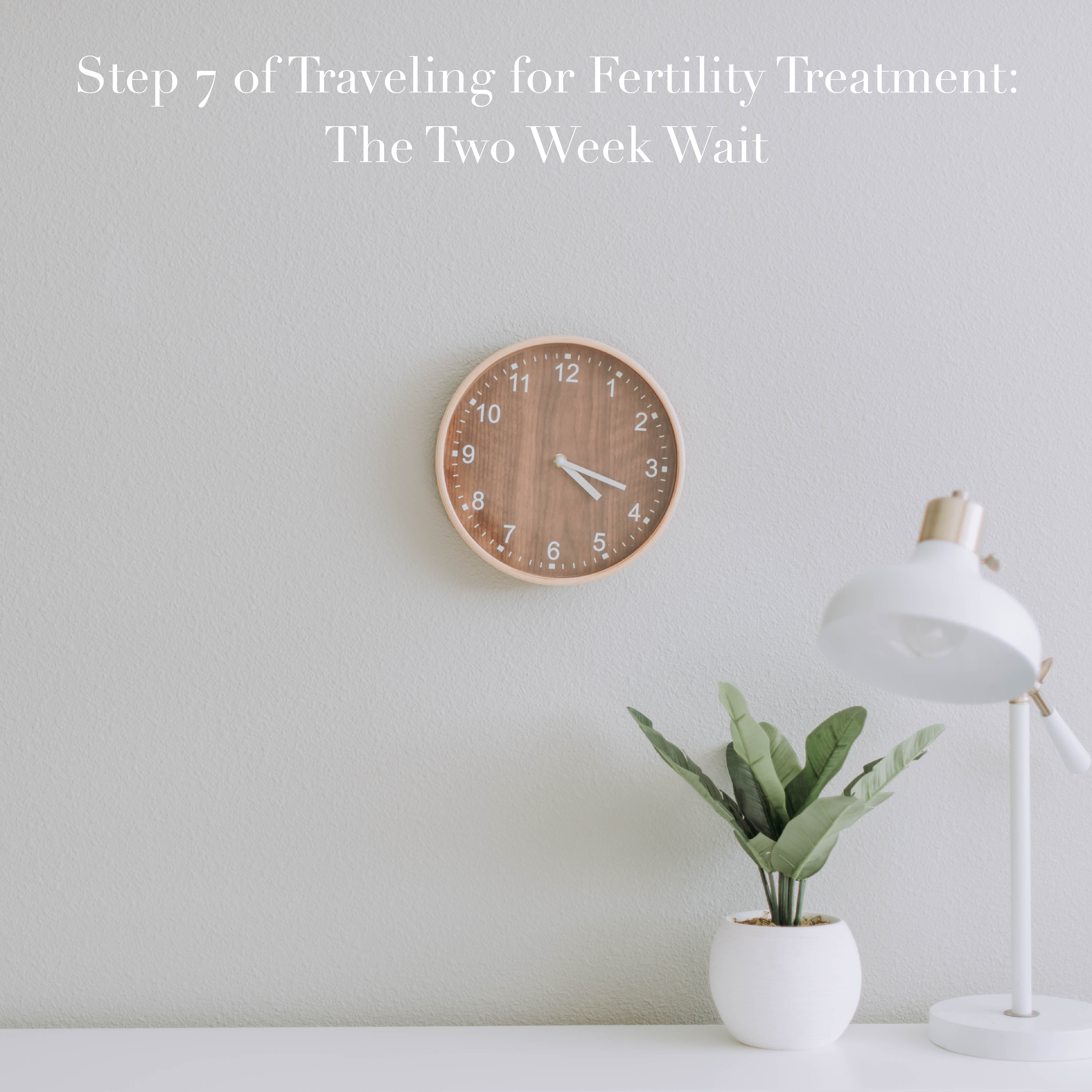 This is quite an exciting time, but also a very stressful and anxiety provoking time as you (and your partner) await the results of your first pregnancy test. We recommend abstaining from any intense exercise and instead focusing on spending time with your partner as well as some light exercise like yoga and walking. What are some other tips for the two weeks wait?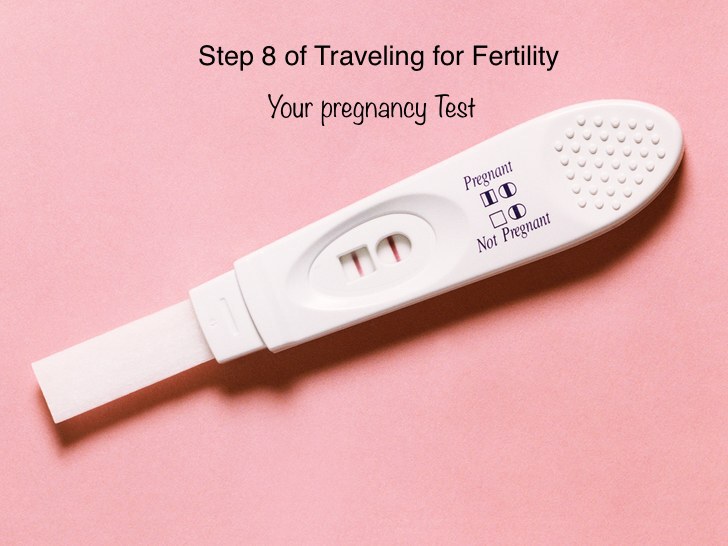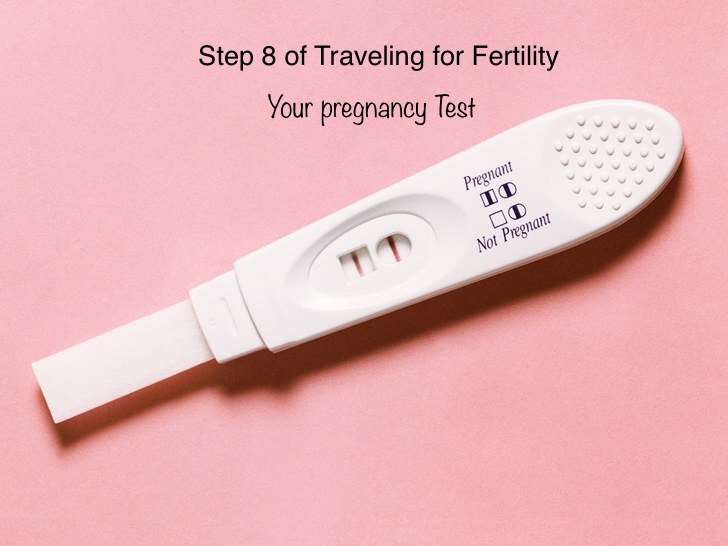 Your pregnancy test will be done at a local lab near your home two weeks after your transfer (hence the two-week wait). After that BFP you will continue to be monitored by your OB/GYN with CNY overlooking your care for 6-8 weeks.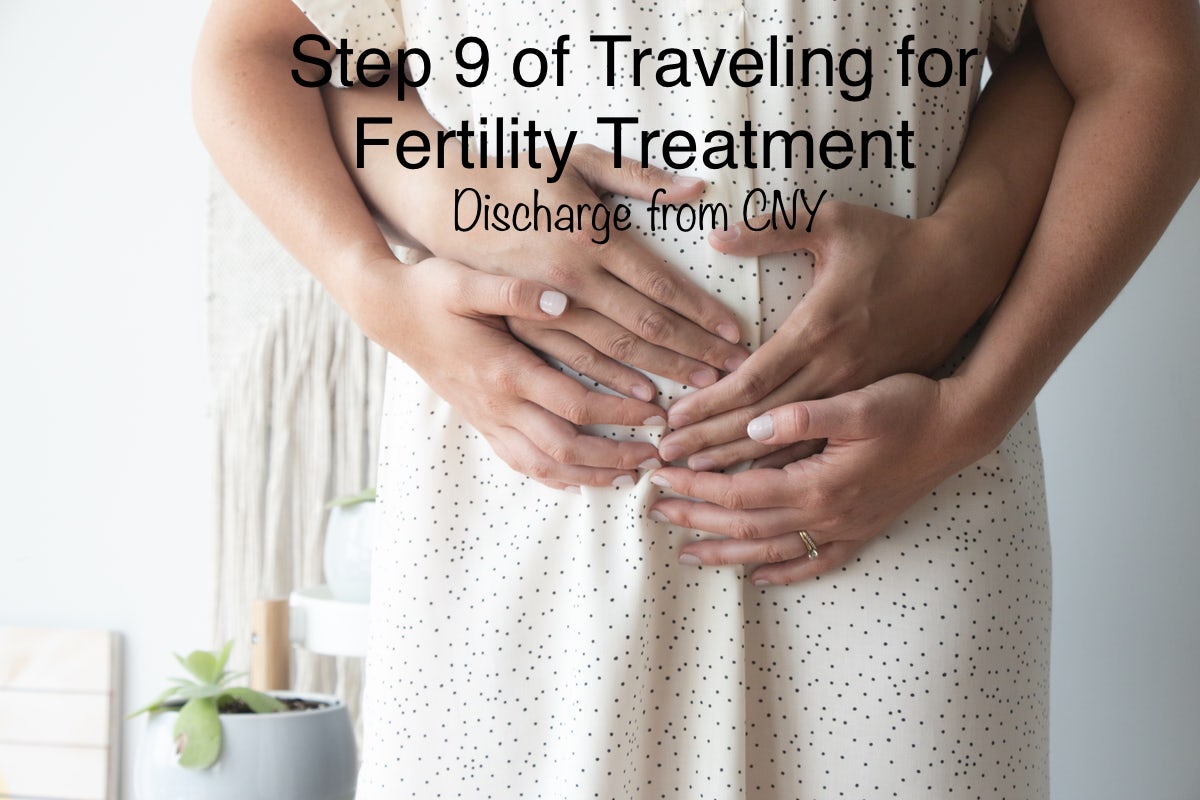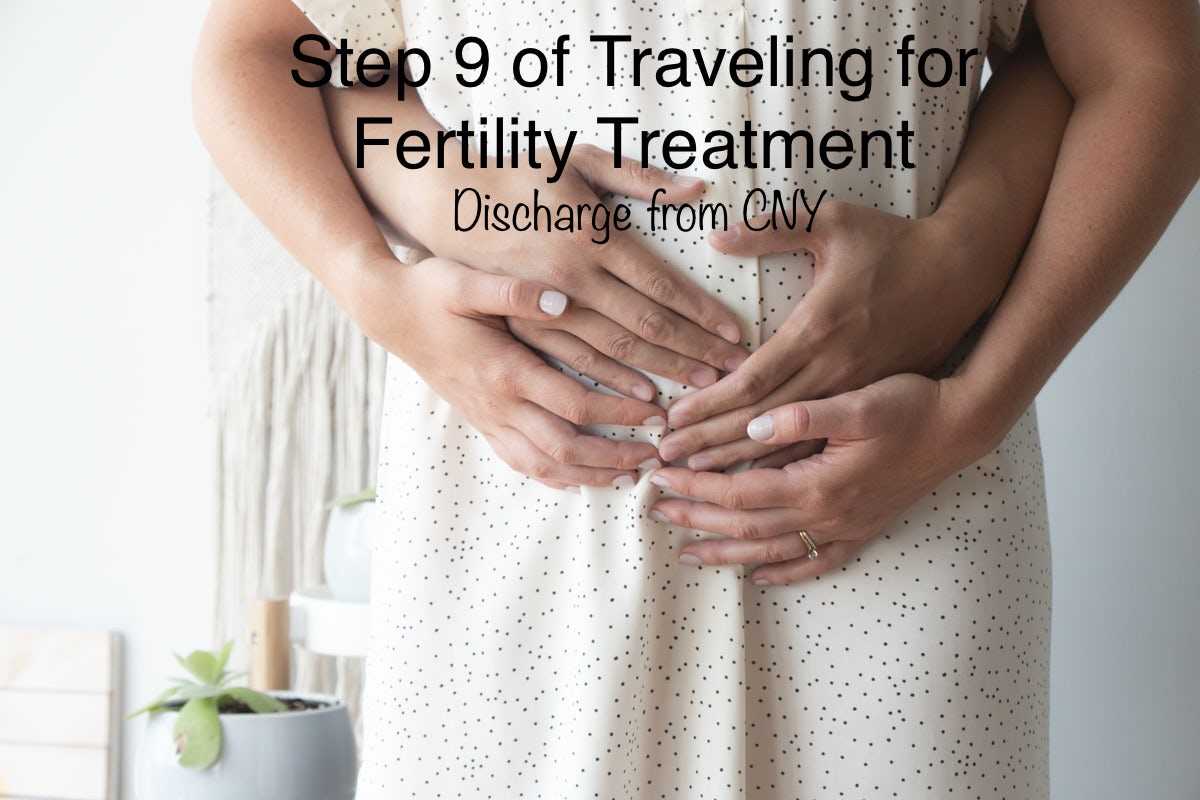 At 6-8 weeks of pregnancy, you will officially be discharged from CNY Fertility and continue the care for the rest of your pregnancy with your OB/GYN. By this time, you would likely have been seen by your OB/GYN already, but this is your official release from our watch and care.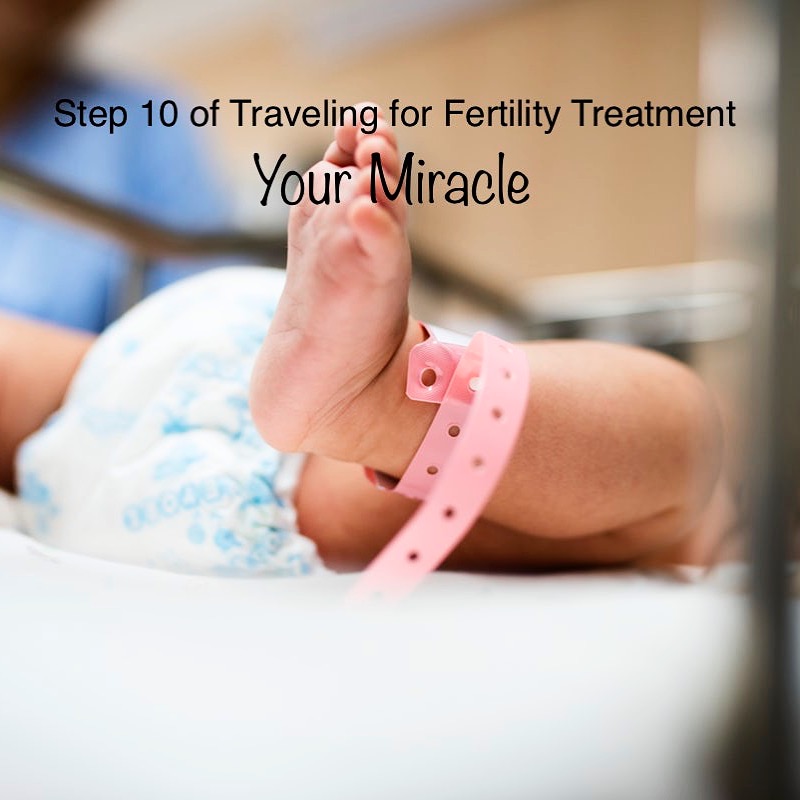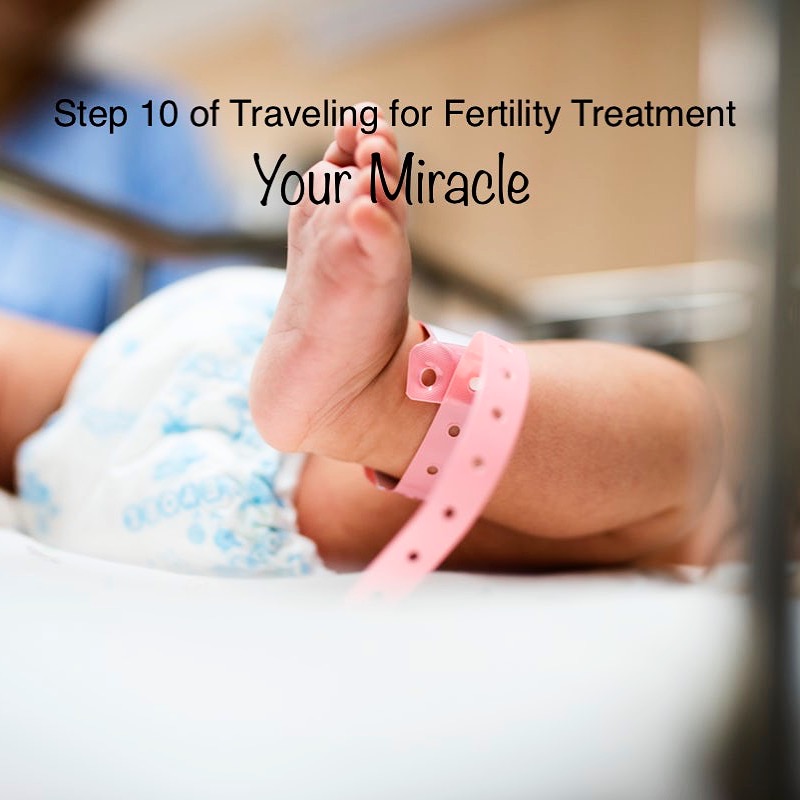 Last but not least, we do have some ADDITIONAL NOTES REGARDING COMMUNICATION: We have a 24/7 on-call nurse that can truly be used 24/7 for urgent matters and questions. The patient portal web correspondence is for general questions and will be replied to within 24 hours. If you are having an emergency, you need to go to your local emergency department or urgent care facility.