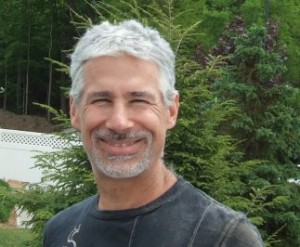 CNY Fertility Center has united with the non-profit organization Parenthood for Me to help couples going through the infertility journey by providing educational tools, emotional assistance and opportunities for financial assistance.
About Parenthood for Me:
Parenthood for Me, Inc. is a national 501 c(3) tax exempt non-profit. Having a family is fundamental to the human experience. It should not come down to the size of your bank account. Our goal is to provide emotional support, educational tools, and financial support to those adopting or pursuing Assisted Reproductive Technology (ART) to try and conceive. We hope to ease some of the burden bestowed on people who desperately want to be parents. Read more here.
Dr. Rob Kiltz, Founder and Director of CNY Fertility & Healing Arts Centers, believes in affordable health care and patient empowerment through information so you can see why a collaboration with Parenthood for Me is such a good fit.
This coming Sunday, March 7th, 2010, Erica Walther Schlaefer, President/Founder of Parenthood for Me and Erin McCollough of CNY Fertility & Healing Arts will take part in an informational radio show. It airs on the following radio stations that are local to the Rochester and Central NY area: at 7am on WHTK Sportstalk 1280 AM and 107.3 FM, Sunny 102.3 FM and also 106.7 FM Kiss, then in the evening at 10:30pm on 95.1 FM, and 11:30pm on 100.5 FM – The Drive.
CNY Fertility is sponsoring an upcoming fundraiser for Parenthood for Me on April 10th, 2010 where Dr. Kiltz will also be sharing some of his words regarding this recent collaboration.  Funds that are raised will be added to existing endowments at Parenthood for Me and help to provide grants for couples seeking infertility treatments.
Click here to read more information about this event.
Click here to reserve your spot at this fundraiser.
https://www.cnyfertility.com/wp-content/uploads/2018/06/CNY-BLACK.png
0
0
CNY Fertility Team
https://www.cnyfertility.com/wp-content/uploads/2018/06/CNY-BLACK.png
CNY Fertility Team
2010-03-04 12:02:40
2010-03-04 12:02:40
CNY Fertility and Parenthood For Me, Collaborate to Educate