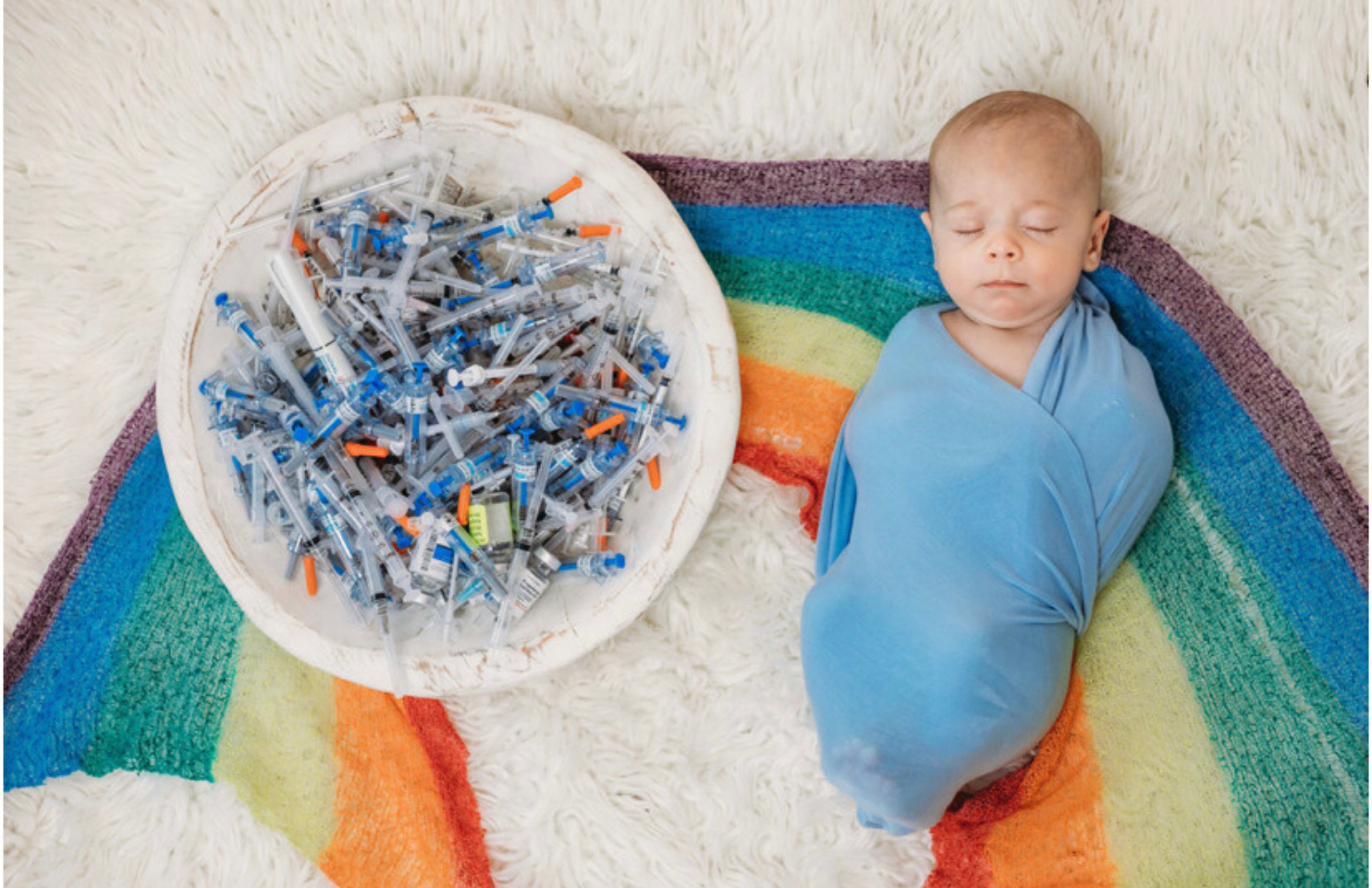 Nikki & Brandon
Infertility Diagnosis
Treatment(s)

In vitro Fertilization (IVF)
Location(s)
Physician(s)

Robert Kiltz, MD
David Corley, MD
Nikki & Brandon's Story:
My name is Nikki & my husband is Brandon. We were raised in the same small town & met in elementary school. We started dating 10 years ago, we got married and have a 7 year old son Kylan Brandon. Shortly after our first son was born naturally we tried for a second baby, 5 years 3 ectopic pregnancies resulting in losing both of my tubes and almost losing my life we gave up hope on our dream of becoming a family of 4 due to the high costs surrounding IVF. In Florida, majority of employers do not have IVF coverage and with no tubes that was our only option. So at that time we had to give up hope on giving our son a sibling. I joined a support group after months of feeling broken and devastated & that's where I found out about Dr. Kiltz and his amazing team. I just couldn't accept our son would not get to grow up with a brother or sister which to my husband & I felt so important. (Our siblings helped make us who we are today❤️) CNY's slogan is... "making priceless affordable" I did lots of research & started to have hope again.
Dr. Kiltz does weekly fb lives and he gave me the courage I needed. So a year ago today, I was full of emotions and deep inside scared I wasn't strong enough to get through the process it would take to give my family the baby we all longed so badly for. So much went into even having the opportunity to begin the process. We prayed we researched and saved our money for so long and I didn't want to let us all down. Inside I felt like we all had been through so much already losing our 3 babies and almost my life. I'm writing all this to spread awareness that infertility is real and so many suffer with it. So often people would ask, when are you gonna give your boy a sibling? Or something similar and each time I felt broken inside, broken I couldn't give my husband another baby and my son someone to grow up with.
A year ago today I started our IVF process with CNY Fertility. Well here we are, I was strong enough! I went through 200+ self-administered shots lots of dr apts lots of prayers and many emotions but our dreams came true! My family is forever grateful to God, science and the doctors & staff at CNY Fertility who helped create our little CNY IVF rainbow miracle baby boy! Kampton Cole born March 28th, 2020. Our 5-day fresh transfer from our very first ivf cycle. He's healthy happy and to us, ABSOLUTELY PERFECT!! God is so good! Never lose hope 💗
Favorite Team Member at CNY:
Dr. Luthringer did my transfer & was amazing!!
Dr. Corley did an awesome job he was able to retrieve 16 eggs🥚!! He took his time with me & was so nice 💞 My nurses( Sarah, Savarina and Amy) were all wonderful and did everything they could to make me comfortable. My embryologist (Kaitlyn) and Anesthesiologist (Dr. Canfield) were amazing & thorough as well.
Helpful resources Nikki & Brandon found:
Cny Facebook support group & Dr. K fireside chats