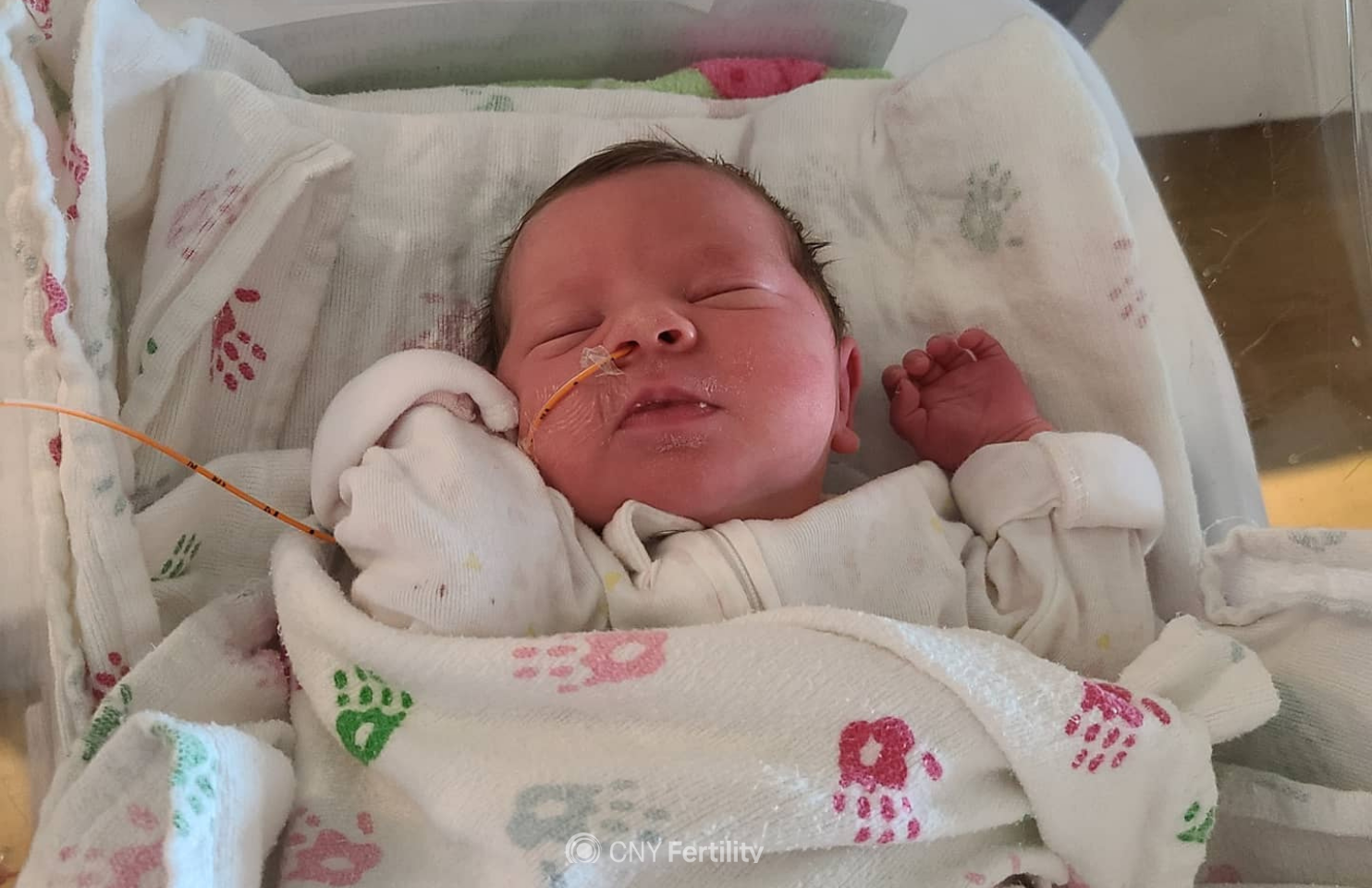 Charlene & Ira
Infertility Diagnosis

Polycystic ovary syndrome (PCOS)
Treatment(s)

In vitro Fertilization (IVF)
Location(s)
Physician(s)
Charlene & Ira's Story:
Hi! My husband and I just wanted to thank everyone at CNY for the care and opportunity to have our miracle rainbow baby 🌈. In 2015, we went through IVF at our local clinic, and while we were successful in 2016 with having beautiful twin girls, it was very expensive! In 2019, we used our last embryo at our local clinic, hoping for a sibling. While it was an initially successful transfer, we found out we were miscarrying on Oct 1st, 2019.
We were devastated, out of embryos, and we thought we were out of options. After doing some research, we found CNY and were so excited about the affordability! Our consult was in Dec 2019 and we had our egg retrieval and fresh 3 day transfer the first week of Feb. That transfer worked! And though our due date was Oct 25th, we delivered our baby girl on Oct 1st 2020, exactly a year after finding out about the miscarriage. The timing was perfect and reminded me to always hold onto my hope and faith...there truly are rainbows after storms 🌈 We couldn't be happier!
Favorite Team Member at CNY:
The staff were all very helpful!
Hope, Inspiration and Advice:
Just breathe...and organize yourself the best you can. You cannot control everything, so do your research and control what you can.