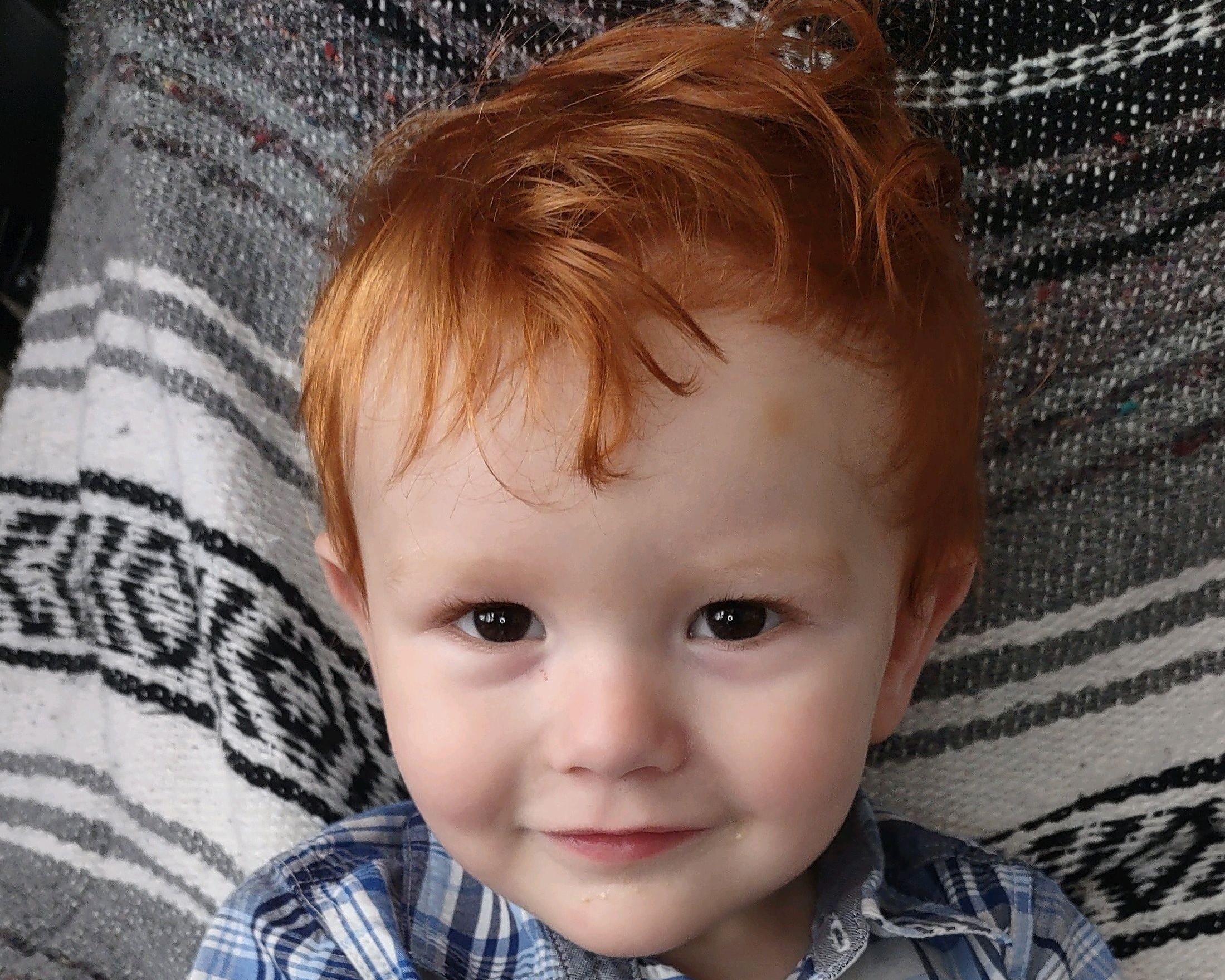 Sarah & William
Treatment(s)

In vitro Fertilization (IVF)
Sarah & William's Story:
I stopped taking birth control in 2014 and in November of 2015, we found out we were expecting our first baby! Unfortunately, I miscarried when I was 14 weeks pregnant.
For the following five years, we struggled with infertility. We started doing a few medicated cycles with a small clinic in Kansas. When those were unsuccessful, we moved on to IUI. In total, we did eight rounds over the course of 2 years. Our clinic didn't offer IVF and we didn't think we could afford it at the other local clinics. Thankfully, our nurse practitioner at our little clinic referred us to CNY.
CNY worked closely with our clinic in Kansas to allow monitoring closer to home for us and after two short trips to Colorado for retrieval and a fresh transfer, we found out we were expecting in June of 2021.
We welcomed our son, our miracle, into the world in January of 2022!
Without the recommendation from our nurse, the affordable treatment and tailored IVF plan/medications CNY offers, and their willingness to coordinate local monitoring, we wouldn't have our precious rainbow baby.
Favorite Team Member at CNY:
Dr. Fink and the embryologists at the Colorado clinic are our heroes!
Helpful resources Sarah & William found:
The CNY website provided information on hotels near the clinic that offered discounts. It was comforting to know that we could stay close to the clinic.
The Moment:
Finding out I was pregnant wasn't as amazing as holding my baby. My entire pregnancy I was an anxious mess after losing our first pregnancy. Hearing my baby cry and holding him in my arms melted away all of that anxiety. I would do it all over again to have him. He is our world.
Hope, Inspiration and Advice:
This journey isn't something I would wish on anyone, but if you're on it, I want you to know you are not alone.
I wish I had known about CNY from the beginning. If you are reading this, this is your sign.
CNY was the best choice we have ever made. Less expensive treatments does not mean cheaper care or outcomes.