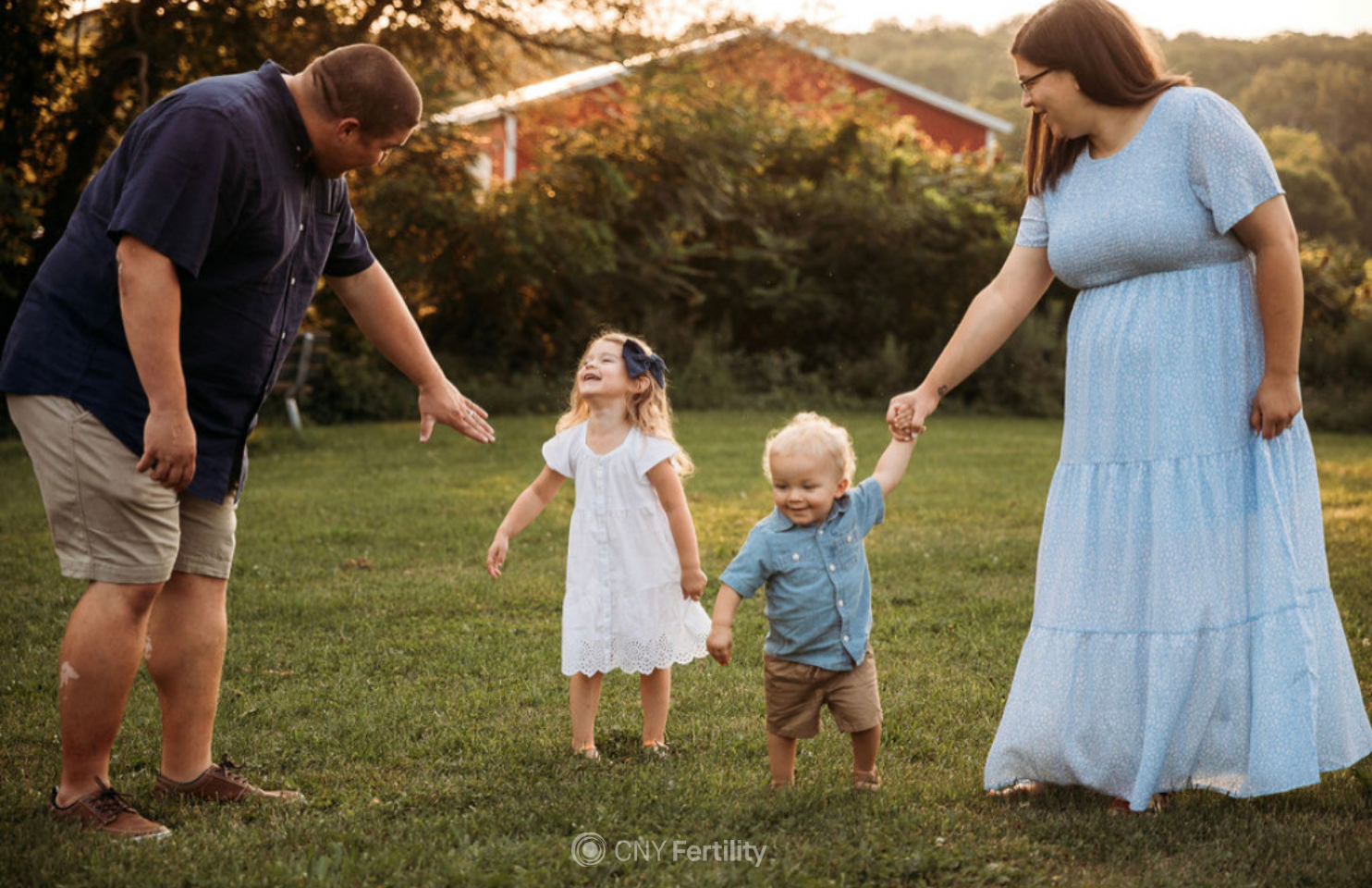 Olivia & Ed
Infertility Diagnosis

Polycystic ovary syndrome (PCOS)
Treatment(s)

Frozen embryo transfer (FET)
In vitro Fertilization (IVF)
Location(s)
Physician(s)

Robert Kiltz, MD
David Corley, MD
Kris Ziegler, NP
Olivia & Ed's Story:
My husband and I got married in 2016. I already knew I had PCOS which unfortunately meant I needed help to get pregnant. We tried to get pregnant on our own for a year with no luck. We eventually did 4 IUI's at a different clinic which all failed. I was so upset because all I wanted was to be a mom and have a baby. We switched to CNY and had our first consult with Dr. Kiltz. Wow-what an amazing Dr! He said it was time to start IVF so we got started ASAP. I was overstimulated but we got 35 eggs wahoo! 14 made it to freeze!
We did our first FET in June 2017 and it worked!!! We were blessed with our first baby, Scarlett. She is now 3.
In 2019, we decided we wanted to try for baby #2. We did another transfer in June! Unfortunately, that ended in a miscarriage. So we took a break and went for a transfer in October of that year. It worked and we had our rainbow baby in June 2020.
We are so blessed and grateful for CNY and all they do!!! Our family is perfect and we can't thank all the nurses enough!!!
Favorite Team Member at CNY:
Dr Corley
All the Syracuse nurses
Helpful resources Olivia & Ed found:
N/a
Unique Moments:
Dr Corley prayed with us after our first transfer. I will never forget that!!
Hope, Inspiration and Advice:
Don't give up hope!!