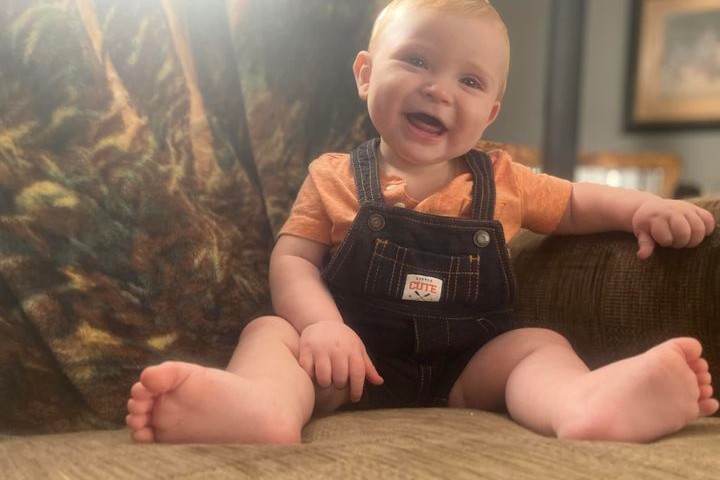 Cassie & Steven
Treatment(s)

Frozen embryo transfer (FET)
In vitro Fertilization (IVF)
Mini IVF
Location(s)
Physician(s)
Cassie & Steven's Story:
My husband and I were high school sweethearts and started trying to conceive pretty young. After three years of no luck, I began the search for answers.
My husband and I underwent testing and discovered we were suffering from male-factor infertility. We were informed that we needed IVF to have a baby.
I spent years researching IVF and started to feel hopeless when I saw the price tag for treatment.
When I came across CNY's low prices, I almost didn't call because a woman from an IVF grant website told me, "You get what you pay for."
Thankfully I did not listen to her and gave CNY a call. I scheduled my consult for about three months out. I had all my tests completed by that point. My appointment came, and the doctor suggested a mini IVF cycle since all my levels were normal.
I underwent my egg retrieval in August and was unable to do a frozen transfer then, so I underwent a frozen transfer in October. Unfortunately, I lost this baby when I ran out of progesterone injections (PIO shots), due to an issue with the pharmacy. Then I had to wait until December to do another cycle. I started medication and officially transferred on January 3rd.
The pregnancy went exceedingly well, and I now have a beautiful baby boy.!
Favorite Team Member at CNY:
The entire staff was incredibly welcoming. They were warm and inviting like family. From the call-center, receptionists, nurses and doctors, everyone gave me a warm smile and kind words of encouragement.
The Moment:
The moment I found out I was pregnant, I felt a sense of joy and that excitement when you know you have a whole new journey ahead of you.
I felt like the pregnancy was never going to end. It is so long and I just could not wait to hold my baby. I went into labor and went into the triage room. The doctor checked my dilation and told me it was for real and I was actually in labor. The moment was surreal.
After 26 hours of labor, when I saw the doctor pull him out and I saw my son for the first time, time stood still. I sat there in shock as they handed me my son. The moment I waited for all these years. I was in awe. The most perfect moment of my life.
Hope, Inspiration and Advice:
When you think it's hopeless, it's not. Remember that you will get there in due time, even if not on your ideal timeline.
My mistake was continuously saying to myself "I will do a fresh transfer" "I will have my transfer by this day" "I will be pregnant on this month". Plans will change and that's okay. You just have to adjust and keep on going. It is a long and difficult journey. So stay focused, take care of yourself, and remember to breathe.