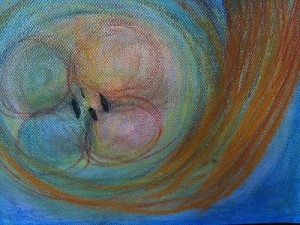 If you have any questions about Mini-IVF or any other fertility treatment we offer at CNY Fertility Center, please call us (toll free 800-539-9870) for an initial consultation and we can discuss your options. We are conveniently located in Syracuse, Albany and Rochester.
What is it?
Regarding general methods used during treatment, Mini-IVF, also known as Micro-IVF, is actually very similar to traditional in vitro fertilization.As with IVF, doctors will monitor a patient throughout the cycle, retrieve eggs, fertilize the egg and sperm in a laboratory, and transfer the embryo.
The difference is in the amount of medication a doctor will use to stimulate the ovaries in order to produce eggs. While a typical IVF treatment will aim to produce several eggs for retrieval, Mini-IVF uses weaker or lower doses of medications to produce only a few eggs. Drugs such as Clomid or lower doses of gonadotropins may be administered to patients to stimulate the ovaries during Mini-IVF. The goal is to produce only a couple eggs, as opposed to many.
In addition to ovarian stimulation drugs, a patient undergoing Mini-IVF may also need to take a GnRH antagonist (like Anatagon and Cetrotide), which prevents ovulation from occurring too early, so your doctor has a chance to retrieve the eggs from your ovaries.
Why should you try it?
For starters, low-dose treatment approach of Mini-IVF makes it cheaper than conventional IVF and allows a lower risk of leading to ovarian hyperstimulation syndrome, when the ovaries become dangerously enlarged with fluid due to fertility drugs.
Furthermore, although Mini-IVF costs more than other infertility treatments such as IUI, intrauterine insemination, only one embryo is implanted with Mini-IVF, reducing the risk of fertilizing multiple eggs (resulting in twins, triplets, etc.). With IUI, you cannot control how many eggs will be fertilized.
https://www.cnyfertility.com/wp-content/uploads/2018/06/CNY-BLACK.png
0
0
editor
https://www.cnyfertility.com/wp-content/uploads/2018/06/CNY-BLACK.png
editor
2010-11-08 08:15:28
2010-11-08 08:15:28
Mini-IVF: What is It and Why Should I Try It?