IVF Grants: Free and Discounted IVF Treatment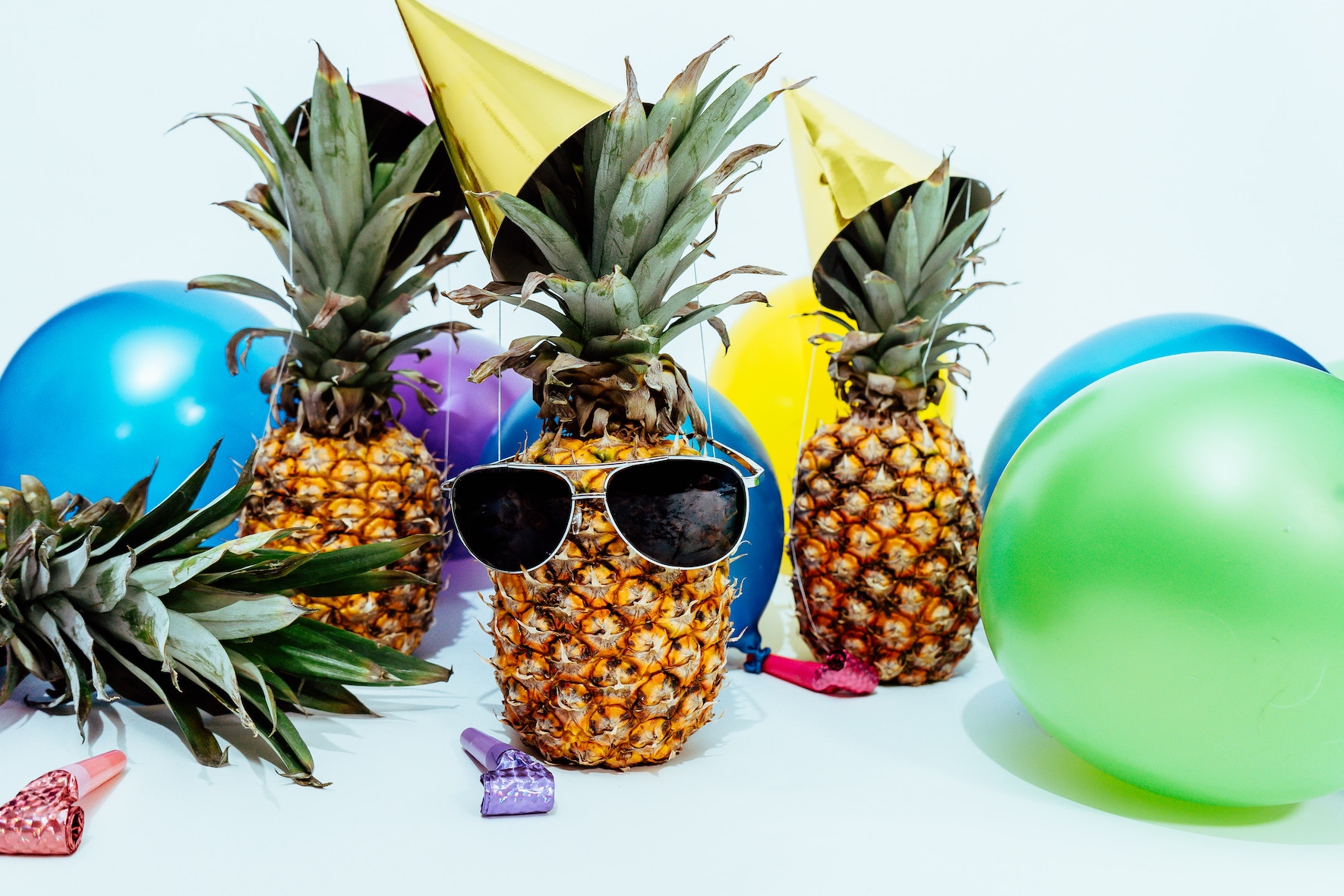 In Vitro Fertilization (IVF) is easily the most effective fertility treatment, but the sticker shock experienced while staring at an IVF bill for the first time (or dread of anticipating another one) can sent you into a dizzying haze of anxiety in a matter of seconds. Even the lesser treatments like IUI can end up being more costly than IVF and even our $4,275 IVF here at CNY is by no means cheap. While many turn to financing in order to pay for their treatment, why not get a free IVF cycle if at all possible? Amazingly, IVF Grants let you do exactly that.
Fast Facts about IVF Grants
Grants can be clinic specific or given by organizations that allow you to take the funds anywhere.
Grants may be in the form of a free treatment, funds to be used anywhere, credit to a specific clinic, or for discounted treatment at a clinic.
Most grants can only be used for IVF, while others will allow you to use them for other fertility treatments.

Much like college scholarships, many IVF grants have specific criteria, you must meet in order to receive the free IVF.

Some grants are specific to veterans or active-duty military. Other IVF Grants are for cancer survivors, Jewish couples, members of the LGBTQ community and more.

Many grants are state-specific and require you to reside or work in that state and some grants require treatment to be performed at a particular fertility center.
Many grants have an application fee, so it's important you understand the grant requirements and specifically where and how grant funds may be used before you submit your application.
NATIONAL IVF GRANTS
CNY Fertility offers an IVF Grant Every Month! The grant is for CNY Fertility's Treatment Medication Bundle #2, which includes anesthesia, ICSI, assisted hatching, fresh transfer, cryopreservation, and a standard simulation IVF medications package Meto Drugs, and up to 7 nights at the Holiday Inn Express in Syracuse, NY if the recipient is coming from out of the area and in need of accommodations. The rules to receive the free IVF cycle change month to month so it may be beneficial to follow CNY on Instagram, Facebook, or subscribe to the CNY Fertility Newsletter to stay up to date with the latest grant application.
IVF Grants for Military and Veterans
CNY Fertility's Monthly IVF Grant is dedicated to active military and veterans during the month of November in celebration of military family appreciation month. The grant is open to any couple that has at least one partner in active duty or with veteran status. CNY also offers a 5% discount (on top of starting at 1/3 the cost of the national average ) to all active military and veterans year-round on fertility treatments like IUI, IVF, donor eggs, and more.

Bob Woodruff Foundation – VIVA (Veterans in Vitro initiAtive)

provides up to $5,000 towards IVF treatments to a post-9/11 military veteran who has lost the ability to conceive due to injuries incurred during military service.

Carolina Conceptions

offers IVF cycle and medication discounts are for active-duty military and veterans, but the applicant must be a TRICARE patient in order to be eligible for other service discounts.
IVF Grants for Gay Men and Women of LGBTQ+ Community
CNY Fertility offers an IVF Grant dedicated to the LGBTQ+ community each year in the month of June in celebration of pride month.

Men Having Babies

provides cash grants and in-kind grants to assuage the costs of IVF treatment, as well as egg donor and surrogacy costs. There are two distinct levels of support available to intending fathers globally.
IVF Grants for Cancer Patients
Samfund Grant

is an IVF grant for cancer patients. It provides up to $4,000 towards fertility treatment for cancer survivors.

Fertile Action's Parenthood After Cancer Treatment Grant

is an IVF grant for cancer patients. It offers discounted or donated services for IVF, egg donation, or surrogacy to applicants who have had a cancer diagnosis or a diagnosis for BRCA 1 or 2 genetic mutations.
IVF Grants for Jewish Families
Hasidah

provides IVF grants to Jewish families demonstrating a medical and financial need. Hasidah does not proscribe an exact amount for grants or loans, but they typically run between $5,000 and $15,000.

Making Miracle Babies

provides interest-free loans for up $18,000 to Jewish families living in the Miami area.

Tree of Life

provides grants of up to $10,000 for Jewish hopeful parents living in Central Texas who earn under $100,000 per year.
STATE SPECIFIC IVF GRANTS
California
Northern California Fertility Center

provides one free cycle of IVF (medication included) and applications must be submitted by April 29th (or thereabouts) each year.

HRC

offers a 40% IVF discount to active duty personnel and veterans. Locations that participate are: Oceanside, Laguna Hills, Newport Beach, Fullerton, Rancho Cucamonga, Pasadena, Encino, Westlake Village and West LA.

Defiantly Hopeful

offers grants for those seeking treatment in Orange County California or Mississippi. Applications open March 15 and close May 24. Recipients will be named by June 15.
Connecticut
Nest Egg Foundation

provides IVF grants for up to $10,000 for patients undergoing IVF provided they demonstrate hardship and are treated at the Center for Advanced Reproductive Services (CARS) or Reproductive Medicine Associates of Connecticut (RMACT).
Delaware
Evan David Foundation

provides funds to be used towards fertility treatment for person who live or work in Delaware.
Florida
Idaho
Footsteps for Fertility

works with roughly 10 local clinics to provide either in-kind treatment at $10,000 per grant or $5,000 in cash grants.
Illinois
The Kevin J. Lederer Life Foundation

offers IVF cycle grants or financial grants up to $10,000 for individuals or couples seeking treatment in IL and who live in IL, WI, IA, IN or MO.

Angels of Hope

offers $15,000 IVF grants to married couples living in Will and Grundy Counties and who can demonstrate hardship. Applications are reviewed in the Spring and Fall of each year
Indiana
The Kevin J. Lederer Life Foundation

offers IVF cycle grants or financial grants up to $10,000 for individuals or couples seeking treatment in IL and who live in IL, WI, IA, IN or MO.
Iowa
The Kevin J. Lederer Life Foundation

offers IVF cycle grants or financial grants up to $10,000 for individuals or couples seeking treatment in IL and who live in IL, WI, IA, IN or MO.

Those with Huntington's Disease may be eligible for IVF cycle at The University of Iowa.
Kansas
Louisiana
Sarah's Laughter

in Baton Rouge offers a $10,000 grant for patients to be treated at a SART-registered clinic.
Mississippi
Defiantly Hopeful offers grants for those seeking treatment in Orange County California or Mississippi. Applications open March 15 and close May 24. Recipients will be named by June 15.
Missouri
The Kevin J. Lederer Life Foundation

offers IVF cycle grants or financial grants up to $10,000 for individuals or couples seeking treatment in IL and who live in IL, WI, IA, IN or MO.
New Jersey
RMA of New Jersey

offers 40 – 50 fully covered IVF cycles (with PGS) per year to active military personnel stationed in New Jersey.
New York
New York State Demonstration Project

-The State of New York funds $1,000,000 towards 100+ IVF cycles per year, working with 13-17 clinics in the state. Applicant household income may not exceed $195,000.

Long Island IVF – IVF Grant Program

provides reduced cost IVF services, a complimentary physician consultation and Initial Patient Assessment to patients with proven financial hardship. Must travel to Long Island, NY for treatment.

Center for Human Reproduction

– Household Income Discounts receive discounted IVF treatment fees. Applicants don't need to live in New York, but must be able to travel to New York for treatment. Must have a household income of < $100,000. For EcoIVF, applicants under 38 with normal ovarian function are preferred.
North Carolina
The Busch Foundation

provides IVF grants for NC state residents and only those who are being treated at REACH Fertility in Charlotte are eligible.
Ohio
Parental Hope

, annually awards multiple grants that cover the full cost of one cycle of IVF or one Frozen Embryo Transfer. Additionally, in association with the Institute for Reproductive Health in Cincinnati, Ohio, one cycle of IVF is raffled off at Parental Hope's annual fundraiser during National Infertility Awareness Week.

The Madeline Gordon Gift of Life Foundation gives out funding for IVF cycles to couples living in the greater Cincinnati Ohio area that demonstrate financial need, do not have IVF insurance and has no history of previous IVF cycles.
Samantha's Gift of Hope offers one monetary award per quarter to chosen families who joined, qualified for, and applied successfully to the IVF 100% Success Guaranteed Plan at Reproductive Gynecology & Infertility.
Pennsylvania
Tennessee
Tennessee Reproductive Medicine offers 35% off of IVF treatment for a patient or spouse who is part of a military, police, sheriff, or firefighter unit.

Starfish Fertility Foundation

offers IVF grants to any person living within 100 miles of Nashville.
IVF Grants Texas
Dallas IVF Discount Program

offers a 50% IVF discount to patients demonstrating financial hardship.

Sparkles of Life provides $2000 towards IVF treatment at the Houston Fertility Institute. Each applicant must complete an application form, submit a statement of need along with W2 from the past two years, and a $100 non-refundable application fee. You must have a combined household income of less than $175,00 and be available to volunteer at a Sparkles of Life fundraiser or advocacy events.
Utah
Footsteps for Fertility

works with roughly 10 local clinics to provide either in-kind treatment at $10,000 per grant or $5,000 in cash grants.
Virginia
The Road to Parenthood

provides grants to be used toward fertility costs and/or adoption. Applicants must be under 40 and live within a 60-mile radius of Richmond, VA.
Washington
Footsteps for Fertility

works with roughly 10 local clinics to provide either in-kind treatment at $10,000 per grant or $5,000 in cash grants.
Wisconsin
The Kevin J. Lederer Life Foundation

offers IVF cycle grants or financial grants up to $10,000 for individuals or couples seeking treatment in IL and who live in IL, WI, IA, IN or MO.
Before You Apply for a Grant
While the idea of a free IVF cycle is particularly compelling, don't be so quick to hit "SUBMIT". Before you provide any information –personal, medical or financial— it may be a good idea to do your research, ESPECIALLY IF THERE's AN APPLICATION FEE. Carefully read the information and requirements for each grant or scholarship, including the fine print.
Not every grant will be appropriate for you or your situation, and unfortunately, some grants may not be legitimate. Before wasting time (and money), dig a little deeper. Consider the following before applying for any grant:
Is this grant legitimate?
Listen to your gut on this one. Sadly, there are people in the world who don't think twice about taking advantage of infertile couples. Before you share any information online, carefully vet the organization offering the grant. You can do this yourself or reach out to the financial department at your fertility clinic or your local RESOLVE contact. Check out the organization's website and look at their record with the Better Business Bureau. Read any reviews. And don't be afraid to walk away. If something feels off, don't apply. There are plenty of other legitimate grants available.
Does this grant require specific fertility testing in order to qualify?
Some clinics offering grants require you to pay for fertility testing and/or a fertility consultation specifically at their clinic as part of the application process. When this is required, don't be surprised to learn that testing fees are higher than normal and may be required even if you've already had the required testing performed at another clinic. In the best of worlds, any testing or consultations are required only after you win the grant. This doesn't mean you shouldn't apply. Just recognize that you'll need to go through and pay for testing with no guarantee you'll win a free IVF cycle in the end. Make sure this is okay with you and your partner before you proceed.
What are my odds of winning?
It's no surprise that grant winners who successfully conceive and give birth make for happy success stories on Instagram, Facebook, and websites. Everyone loves a success story, and sometimes this affects who the grant committee selects as a winner. They are after a couple with good odds and may be less likely to select someone for whom this isn't the case or is otherwise atypical. Unfortunately, if you already have children, you're single, or in a same sex relationship, you may be at a disadvantage for some, but not all, IVF grants.
What's required of me if I win?
Unfortunately, there's some truth to the old adage there's no such thing as a free lunch (or IVF cycle in this case). Many grant committees will, at a minimum, want to use your story to promote their grant or clinic. You may even be asked to make media appearances, appear in promotional materials or on a website, or have certain aspects of your treatment filmed or photographed. Some grants have even made partial fundraising through friends and family a requirement. Again, read the fine print. Make sure you understand what's expected of you if you win and that you and your partner and/or family members are comfortable with everything that's required.
How long do I have to use the grant?
Some grants must be used within a certain time period. Be sure you understand the expected timeline and any deadlines along the way.
What's covered?
Not everything necessary for an IVF cycle may be covered. In fact, IVF grants rarely cover all treatment expenses. There will likely be additional add on treatments or expenses that you'll be expected to cover. For instance, if your doctor recommends converting from a fresh embryo transfer to a frozen embryo transfer, can you afford the additional services and costs? If you'll have to travel to receive treatment, do you have funds to cover that and the necessary vacation time for you and your partner to travel? It's not a bad idea to create best and worst case financial scenarios to get a clear idea of what your out-of-pocket costs are likely to be considering all variables.
Would I have considered this clinic without the grant?
If the grant you're applying for requires you to have all of your treatment performed at a specific clinic, you need to be sure this clinic will provide the quality of care you're expecting. It's important to ask yourself "would I have considered this clinic if I hadn't won the grant?" If you're answer isn't a resounding yes or you're unsure, take extra time to read reviews, do your research and find out more about the clinic, its providers, and its track record. Any medical treatment comes with risks. Make sure you'll be in good hands – with or without the financial discount. The Society for Assisted Reproductive Technology provides helpful patient information about fertility clinics.
Is the application fee worth it?
Application fees vary. Some grants have them, and some don't. It's really up to you to determine what's fair and to weigh the expense versus pay-off. Do you choose to only apply for grants with no or low application fees? Are the grants for clinics clear across the country really worth applying for? There's no one right answer. It's best to start with a master list and reconsider ones with high fees that require excessive travel or that you have little chance of winning.
Completing Your Paperwork
Think of these applications as the SATs of fertility. Not all grants will require extensive paperwork, but for any that do, it's important that you follow all the directions and provide everything in as neatly and organized as possible as the comity will likely be looking through hundreds of applications. Incomplete paperwork can lead to your grant application being disqualified and an unorganized application may lead to your application being glazed over. You could also lose your application fee or miss a deadline. It's worth it to take your time and carefully review everything before submitting.
Before you start writing or typing:
Read ALL of the rules and guidelines. Make sure you understand exactly what they're asking, what information they need, and how they want you to provide it. If you need a letter of recommendation from your doctor, request this well in advance of the grant application deadline so you're not scrambling at the bitter end.
Spend time thinking about what you want to say in your personal statement. This is a critical component of the application process and requires careful consideration. How can you separate your application from the rest of the bunch? What makes your story unique? Most other applicants share the same basic story: infertility, lacking funds for fertility treatment, and desperately wanting a baby. Find ways to make your story stand out. Will this be the first and only grandchild for your parents and your partner's? Are you infertile because of cancer treatment? Do you and your partner volunteer with children in the community? All of these details give your story heart. Don't be melodramatic. Just be honest, sincere, and hopeful, and don't lapse into begging. And don't exceed the word count! It's a personal statement, not an autobiography.
Read about former winners. If there's information about grant winners from years past, be sure to read their stories. This can give you insight into what the committee may be looking for
Check & Re-check. After you fill out the paperwork, go back and check for questions you missed, info that's tough to read, or typos. Things that don't apply to you should be marked with an "n/a" or "not applicable" so the person who reads your application knows you saw the question and didn't inadvertently skip over it.
Ask for clarification. If there's a question or request for information that you don't understand, don't guess. Contact the grant foundation for additional information.
Sign it. Everywhere that's needed.
Include all requested documentation. This can include tax/income verification forms and recommendation letters.
Ask for help. Don't be afraid to ask a close friend or family member to double check your documents for missing information. A second or third set of eyes always helps prevent errors and omissions.
Keep your expectations in check. There's usually just one winner per grant, so be sure you don't hang all of your hopes on being chosen. Make sure you have a back-up plan and continue to research other ways to pay for fertility care in case you're not selected.
The Bottom Line for Getting Free IVF with Grants
Given the incredibly large cost of IVF and the lack of fertility coverage, the ability to receive free or discounted IVF treatment is truly a blessing. That said, it's important to look into all the details about a grant before applying as many have specific criteria they are looking for, application fees, requirements once chosen, and more.
Most importantly, good luck, we're rooting for you!