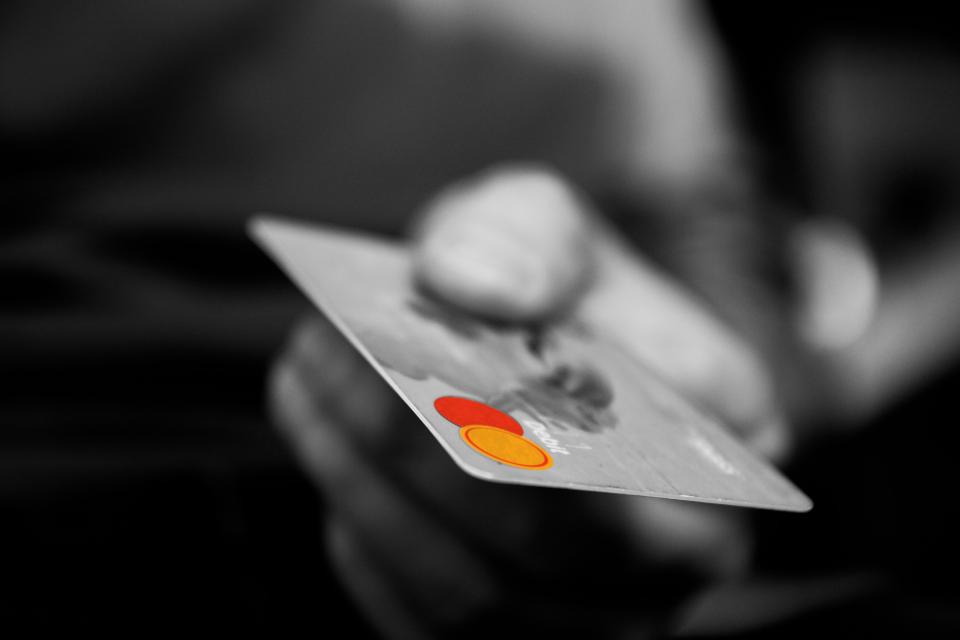 What Are My Options For IVF Financing & IVF Loans?
Medical diagnosis aside, the biggest barrier in fertility treatment is usually financial. Finding the means to pay for expensive drugs and treatment in a relatively short span of time leaves many couples scratching their heads. With one cycle of IVF averaging close to $20,000 (with medications and monitoring), it's easily one of the biggest investments you'll make, right up there with buying a home and a car.  Between monitoring, medication costs, and individual procedures along the way (egg retrieval, genetic screening, ICSI, embryo transfer, oocyte storage, lab fees, etc.), the costs really add up.
So, what are your options?  If you're like over half of IVF patients, insurance won't cover anything beyond your initial consultation and potentially some diagnostic testing. Most patients weren't planning to have fertility issues, so they don't have sufficient savings to cover even one cycle.  Without insurance, the price tag for self-pay treatment is even higher.
The best place to start is with a Financial Counselor at your fertility clinic.  They've been through this process before with hundreds of patients and can help lay out all of your options.   A good Financial Counselor will be able to share the pros and cons of each alternative and offer cost-saving suggestions to help you save money on things like medications.  Here are a few financing sources he or she is likely to discuss:
FERTILITY LOANS
While interest rates tend to be higher, there a quite a few lenders who focus specifically on the fertility market by partnering with fertility care providers.  Prosper, CapexMD and Lending Club are three such lenders available through a wide network of fertility specialists. Many providers will walk you through the loan application process and handle loan logistics (which can be very helpful during this stressful time), and turn-around for approval can be as quick as 24-hours.  
CREDIT CARDS
Better as a stop-gap solution for paying for a portion of your treatment, interest rates on credit cards are higher than on personal loans (unless you qualify for a 0% or a low-interest card) and spending limits tend to be less than what is needed to pay for IVF. Credit cards are worth an extra look if you don't need a huge loan, qualify for a low or 0% interest rate, and have the cash flow to pay off your debt before the higher interest rate kicks in.
The MORE Mastercard® is one credit card worth considering. It can be used for IVF, medications, monitoring, and any other wellness expenses incurred along your fertility path like acupuncture and massage. Cardholders are able to make same-day healthcare purchases upon approval and receive a promotional APR (right now it's 0% for 6 months) on fertility treatment expenses over $499.  Plus, cardholders earn unlimited 2% cashback on fertility treatment expenses less than $499 and unlimited 1% cashback on all non-healthcare purchases. The on-line application process is easy and quick, and a new 6-month promotional period applies to each qualifying transaction.
CROWD FUNDING
Crowd funding has been used to pay for everything from travel expenses to attend a bachelor party to school trips, vacations, and funeral costs. And yes, even medical expenses. If you have generous friends and family and don't mind sharing your fertility journey with them, it could be a good option for at least part of your funding.  
PERSONAL LOANS (CREDIT UNION/BANK LOAN/ONLINE LENDER)
With lower interest rates than your average credit card, personal loans from either a bank or credit union can be a good option particularly if you have an existing relationship. On the downside, lenders require good credit and the application process and paperwork can be time-consuming.  Most online lenders fast-track the application process and can turn around an approval overnight, but loan terms vary from lender to lender and require you to read the fine print and compare rates and loan terms carefully so you know what you're signing up for. A lower credit score usually means a higher interest rate with online lenders. Just do your homework before you pull the trigger.
HEALTH SAVINGS ACCOUNT
If you qualify for an HSA through your employer, this is a great way to save pre-tax dollars for your fertility care.  But since the IRS caps what you can contribute to your HSA each year, it's best used for ancillary costs related to IVF such as medications or monitoring and won't likely cover all IVF fees unless your balance reflects several years of saving.
HOME EQUITY LOAN OR LINE OF CREDIT
If you own your own home and have substantial equity, it can be a good source of funds. Interest rates on home equity loans or lines of credit are generally much lower than those on credit cards. For new loans or lines of credit, there may be closing costs depending on your bank or credit union. You may also need to have your home appraised. Just be sure you understand the repayment terms and timeline so you don't risk losing your home.
GUARANTEE/REFUND PROGRAMS
Bigger fertility clinics generally offer some form of a guarantee program where you pay a lump sum for a specific number of IVF cycles up front and if you don't become pregnant, you receive a full or partial refund.  While some guarantee programs can sound a little gimmicky, there is money to be saved, especially if it takes multiple rounds of IVF to become pregnant.  Nobody wants a refund, but it is a way to pursue treatment without the worry of cost versus likelihood of success. CNY Fertility offers a 75% refund on 6 cycles for $20,000 (the price of a single cycle at many clinics) with our Fertile Guarantee™.
However, if you get pregnant on the first round of IVF, you will end up paying more than someone who elected to pay per cycle.    
CLINIC FINANCING
While most IVF clinics shy away from being both a lender and provider, CNY Fertility stepped up to offer in-house financing after realizing that many people were turned down for loans from traditional financial institutions or did not meet the stringent requirements for low APR financing.  CNY Fertility  provides payment plans up to two-years in duration to its patients and requires only the first month's payment before beginning treatment. What's more, we don't require a credit check.  Because we are our own financial lending institution, we get to set the rules. While there is a small monthly administrative fee of roughly $40 per month, loans are interest-free and can be re-paid earlier than the two-year term, voiding any additional monthly administrative fees.  
Depending on the cost of your treatment, loan limits and your credit score (not seen or required if you finance directly with CNY Fertility), you might need to combine multiple sources to cover the cost of IVF.  Just be certain that you fully understand all outcome scenarios before you sign on the dotted line. In most cases, whether you end up with a baby or not, you'll still owe the money you borrowed. And if you are successful, huge debt can impact your ability to provide for your new child in the manner you had hoped. Proceeding with IVF can be a highly emotional decision, but it's important to your financial security to carefully consider your financing options and their long-term impact on your life and that of your prospective child.