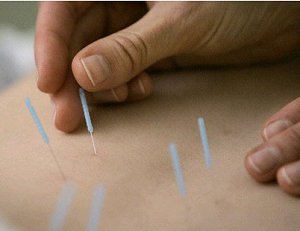 The natural progression of the advancement of medicine is found in the inclusion of more avenues of treatment.  This is seen at our CNY Healing Arts Center in Latham, NY.  Here conventional infertility treatments occur on the first floor while the second floor holds a serene and nurturing space providing holistic therapies like acupuncture and Chinese medicine.  The beauty of the environment is unique, providing warmth and quietude that assists in the healing process. 
For those trying to conceive, acupuncture and Chinese medicine can treat infertility by improving egg quality, regulating the menstrual cycle, by treating endometriosis, irregular periods, painful periods, premenstrual syndrome, polycystic ovarian syndrome, and by assisting in the implantation of the embryo during IVF.  Studies show that acupuncture affects the endocrine, circulatory and nervous systems, all of which are important in the proper functioning of women's reproductive systems.
At CNY Healing Arts the benefits of acupuncture are expanded to include the treatment of back pain, knee pain, frozen shoulder, neck pain, carpal tunnel, headache, digestive issues, stress, anxiety, depression, menopausal symptoms and immune support.  Acupuncture can address such a wide range of conditions because it is a holistic medicine.  Chinese theory holds that we are affected by the state of the health of our internal organs.  Our body is made of different organs and tissues each with their own roles but also interconnected and having the ability to influence each other.   When out of flux this shows up as specific symptoms of disease or imbalance.
If one organ is weak it can deplete the other organs.  For example, if we are experiencing a lot of anger, then sit down to a big dinner, digestion may be impaired resulting in acid reflux.  If the imbalance is not corrected it can become the person's natural state.  For example, if we continue to carry our anger through meals this may create a weakness in the digestive system that could become more constant resulting in chronic acid reflux.
The acupuncture session includes interviews and examination under the premises of Chinese medicine, implementing appropriately selected acupuncture points that will correct the imbalance specific to that individual.  The incorporation of a healthy diet with supplementation through herbs and nutraceuticals is often recommended to further support the patient's needs.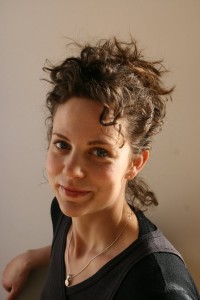 Since its inception in January 2009 the acupuncture department at CNY Healing Arts has helped increase the success rates of IVF transfers at CNY Fertility Center.  Licensed Acupuncturists offer onsite treatments directly before and after the IVF procedure, allowing patients to easily transition between conventional procedures and the physiological and relaxation benefits of acupuncture treatments.
Rebecca Rice M.S., L.Ac.
Email me (rrice@cnyhealingarts.com)
CNY Healing Arts Center
38A Old Sparrowbush Road, Latham, NY 12110
518.724.5750
https://www.cnyfertility.com/wp-content/uploads/2019/05/cny_logo.png
0
0
Rebecca Rice
https://www.cnyfertility.com/wp-content/uploads/2019/05/cny_logo.png
Rebecca Rice
2009-10-05 07:20:00
2019-10-22 14:22:51
Integrating Acupuncture and Conventional Infertility Treatments