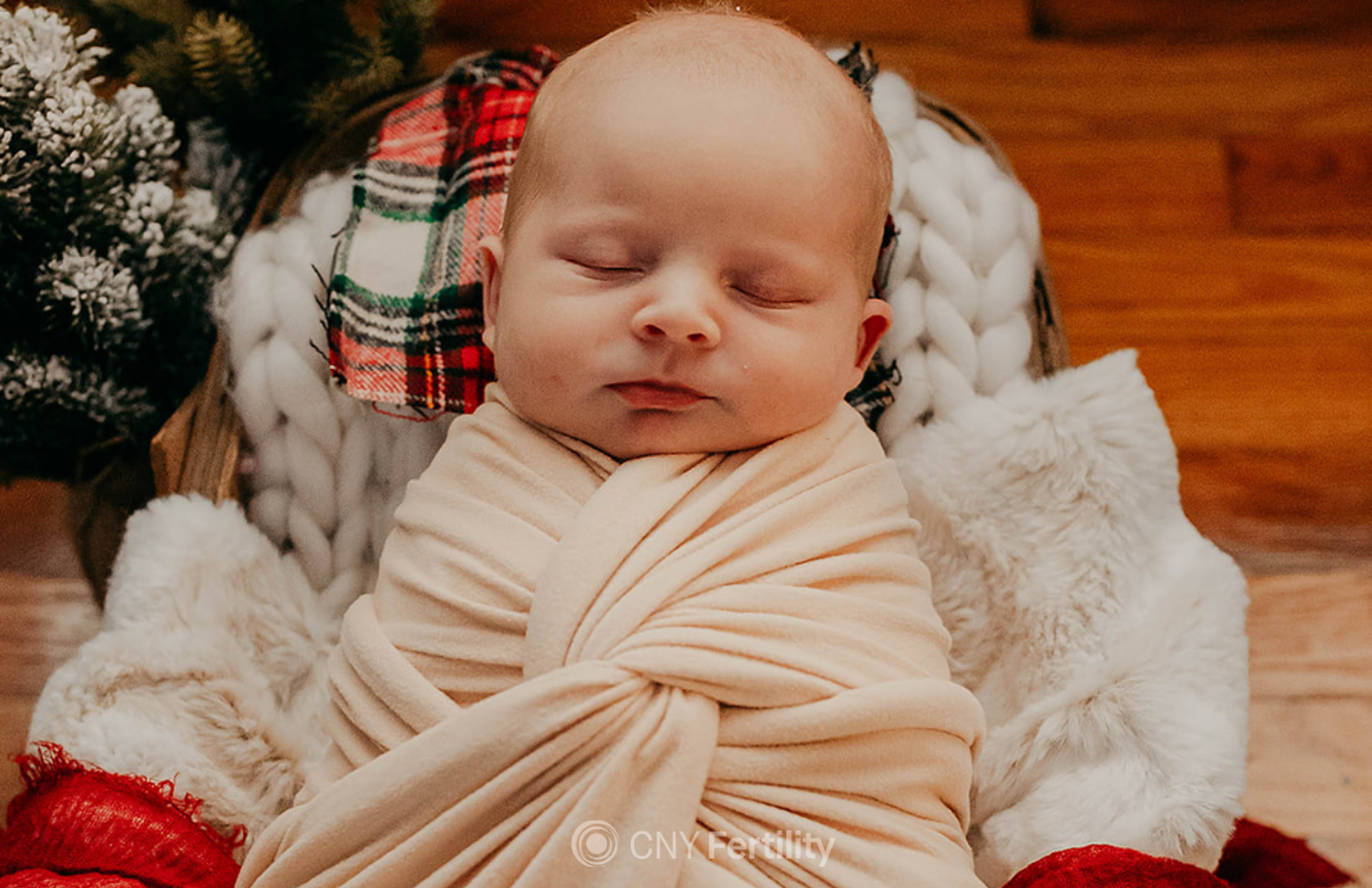 Tracy & Brent
Infertility Diagnosis

Ectopic pregnancy
Recurrent miscarriage
Treatment(s)

Donor sperm
Frozen embryo transfer (FET)
Location(s)
Physician(s)

Edward Ditkoff, MD
Michael Grossman, MD
Tracy & Brent's Story:
My husband and I met in 2006, married in 2008 and immediately started trying to start a family. We knew it could take awhile due to my husband being sterile from a illness and having to go through chemotherapy. Plus, researching the best fertility clinic in Michigan.
When we say never give up, never give up. We went through a handful of clinics, traveling up to 2 hrs away to find the perfect Doctor to help us become pregnant. We went through 2 IVF's, 13 IUI's, which resulted in 2 ectopic pregnancies, 1 heterotopic pregnancy, and a left tubal rupture. We took 5 yrs off of going through fertility treatments and decided maybe we were meant to not have biological children and got our license to foster.
During the 5 years, we fostered and adopted our 4 year old daughter. Last year we decided to try again with fertility treatments to give our daughter a sibling or two. This time around while researching, we came across CNY. We couldn't thank CNY enough for what they have done for us. The staff and doctors are truly amazing and so caring.my regret is not finding them sooner.
I had my consult in November 2019, had my retrieval in February 2020, and my FET in March 2020. Had our healthy rainbow baby boy this past November after a decade of trying.
Favorite Team Member at CNY:
To many to list. Dr. Dikoff and Dr. Grossman were kind and caring. Loved how Dr. Grossman blessed us at the end of transfer. All the on call nurse's were amazing, friendly, caring, to many to name since I had a different almost each time they called me.
Helpful resources Tracy & Brent found:
My resources was through Facebook. I'm on a couple CNY Facebook pages, one is Michigan CNY( patients only in Michigan ). Everyone on these pages were helpful if I had any questions.
Unique Moments:
Not knowing if I would have great egg quality due to my age, if I was able to have transfer, would we be heartbroken again.
My story is unique due to all the obstacles I went through to get my rainbow baby.
Hope, Inspiration and Advice:
Please do your research, even if it means traveling out of state. And please never give up, God hears your prayers and answers when the timing is right.