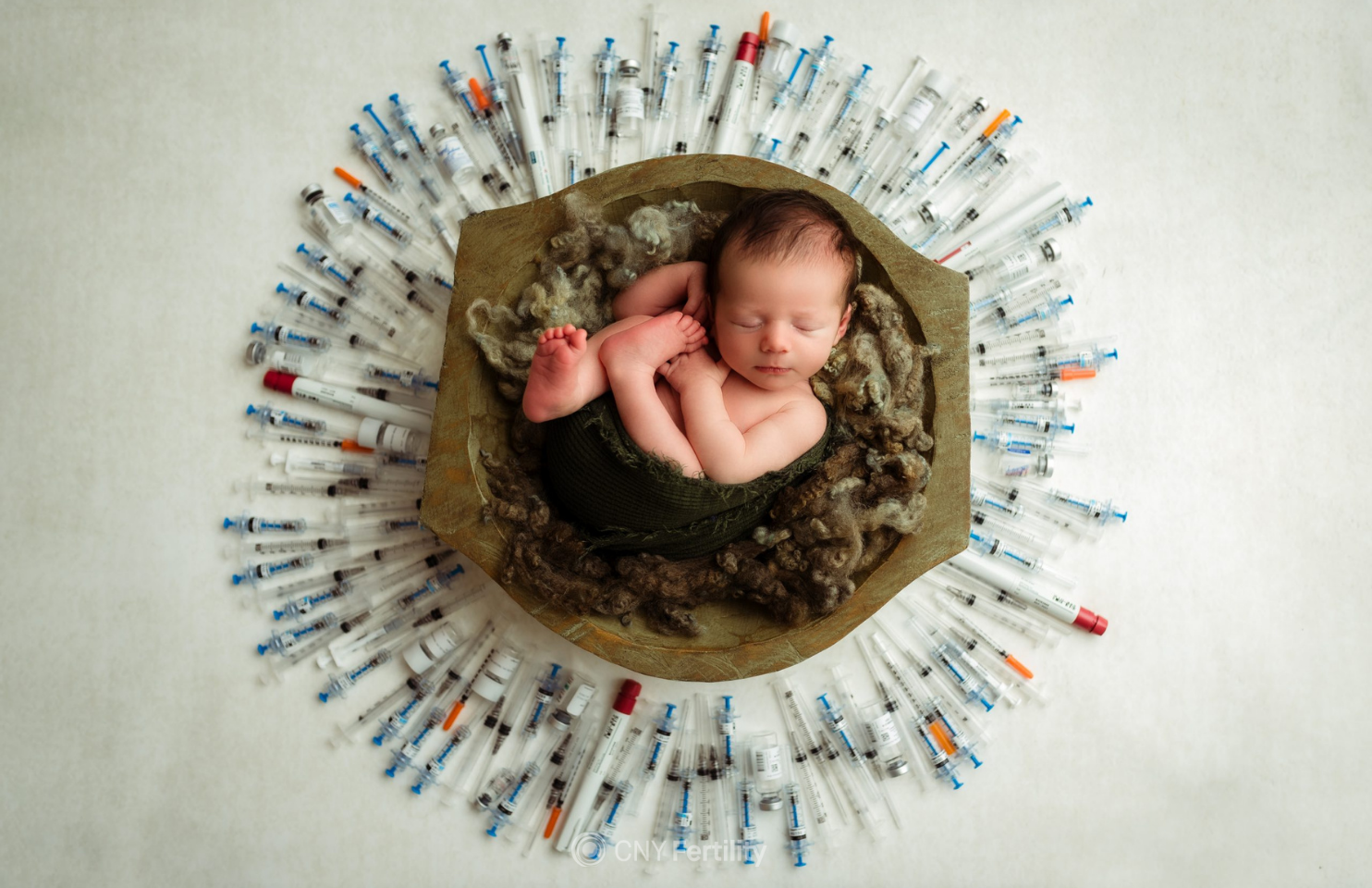 Melanie & Daniel
Infertility Diagnosis
Treatment(s)

In vitro Fertilization (IVF)
Physician(s)
Melanie & Daniel's Story:
Our story started 7 years before we started trying for a baby. I went to over 16 different doctors due to my unknown increasing pelvic pain. I was continuously told my pain was normal and it was something I had to just live with. In 2018 we started trying for a baby and after a year I knew something was wrong but doctors just kept telling me to keep trying.
After almost 2.5 years I reached out to CNY after seeing Dr. Kiltz's fireside chats on Facebook. I had my consult with Dr. Kiltz and within a few moments of talking to me, he said well you have endometriosis and you need surgery so just fly out here if no one will do your surgery and I'll do it. After hearing this from Dr. Kiltz I had one last fire sparked inside me and I finally found a doctor here in California that would do my surgery.
In June 2020 I had extensive excision surgery and my doctor removed stage 4 endometriosis and a large endometrioma off my ovary. I finally felt relief. I knew my pain was not normal and there was finally a reason for it.
Fast forward to November 2020, we flew out to CNY Colorado and had our retrieval. The entire Colorado location and staff were so amazing and kind to us. When Dr. Magarelli did my transfer he said "hmm this looks like a boy. Well, congratulations on your little boy."
On August 2nd, 2021 our little miracle boy Devon Cody Weeks was born into this world. He is our entire world now and we are so thankful for CNY. We cannot wait to transfer our last embryo in 2022 and we hope to have another CNY baby!
Photo Credit: Love My Baby Photography
Favorite Team Member at CNY:
Dr. Kiltz, Dr. Magarelli, CNY Colorado staff, & the travel team nurses.
Helpful resources Melanie & Daniel found:
Dr. kiltz fireside chats helped answer a lot of my questions and the information he provided in those morning chats helped me to better understand IVF, inflammation, medication protocols, and this journey called life.
Unique Moments:
I think my lowest moments was when doctors just kept disregarding my pain and telling me nothing was wrong with me. I was told it was all in my head and I should just take anxiety medication. It was so upsetting with how many providers I went through and not a one of them wanted to dig down to find a solution. They all went by the same text book and not every person is a text book case.
Hope, Inspiration and Advice:
It's so easy to give up and get lost in the negativity of your own mind. I know I lost hope at so many points in my journey but after getting a good cry in I would stand back up and keep pushing forward. I knew in my mind I had to find a solution. So I kept researching things to help with my endometriosis and how to make my body better for IVF and pregnancy.