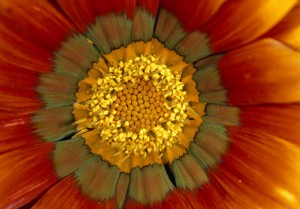 We love being able to provide care for our busy and traveling clients, but sometimes distance and packed schedules can make attending a support group session challenging, or even impossible.  In order to keep you sharing and connected, we have created three support opportunities for you this month designed for you to enjoy from the comfort of your own home, wherever that may be.
Our Fertility Support Teleworkshop is a phone conference call offered Monday, March 16th at 7:00p.  This month, Lisa is focusing on strategies for coping with PCOS. You will have an opportunity to ask questions, or you may submit questions before via email.  Please email for call-in information:  Lstack@cnyfertility.com
Thursday, March 19th, Lisa will offer a webinar on Asking for and Accepting Help from Loved Ones.  This is an interactive experience where you will be able to ask questions and suggest topics to cover.  Lisa will focus on enhancing our support systems by opening ourselves up to help from our friends and family members.  To register please visit the following link:  https://attendee.gotowebinar.com/rt/1079828535150128641
Finally, on Thursday, March 26th Lisa will offer a Relaxation Webinar focusing on Deep Breathing for Patience.  This webinar will guide you through a breathing exercise that you can then take and use as a coping tool for challenging situations.  To register please visit the following link:  https://attendee.gotowebinar.com/register/5203597472658998785
We are also hosting our regular Circle of Hope Support Group sessions in Albany and Syracuse this week.
Albany will meet on Tuesday, March 10th from 5:30p-6:45p
Syracuse will meet on Wednesday, March 11th from 7:30p-8:30p
For all of our fertility support offerings, please check our CNY Fertility and CNY Healing Arts calendars.  Please let us know if you have any questions, and we look forward to hearing from you during these sessions!
One last note, did you know that we started  new Private Facebook Fertility and Pregnancy Groups for current clients?  We also have groups for Secondary Infertility and Pregnancy Loss. Here, you can find a safe and secure space to share with other women and men facing similar challenges.  You can get immediate support and feedback!  If you are interested in joining, please message Lisa Stack within the Patient Portal.

If you are interested in a more private one-on-one support situation, Lisa Stack is our CNY Fertility Center Support Coordinator, she offers her services as a lay support person and can be contacted by email at lstack@cnyfertility.com if you are not yet a client or via the Patient Portal if you are a current client.

https://www.cnyfertility.com/wp-content/uploads/2019/05/cny_logo.png
0
0
contentadmin
https://www.cnyfertility.com/wp-content/uploads/2019/05/cny_logo.png
contentadmin
2015-03-09 11:23:01
2015-03-09 11:23:01
Virtual Support: Coping with PCOS, Asking for and Accepting Help, and Deep Breathing