Preparing For Your First Visit or Phone Consultation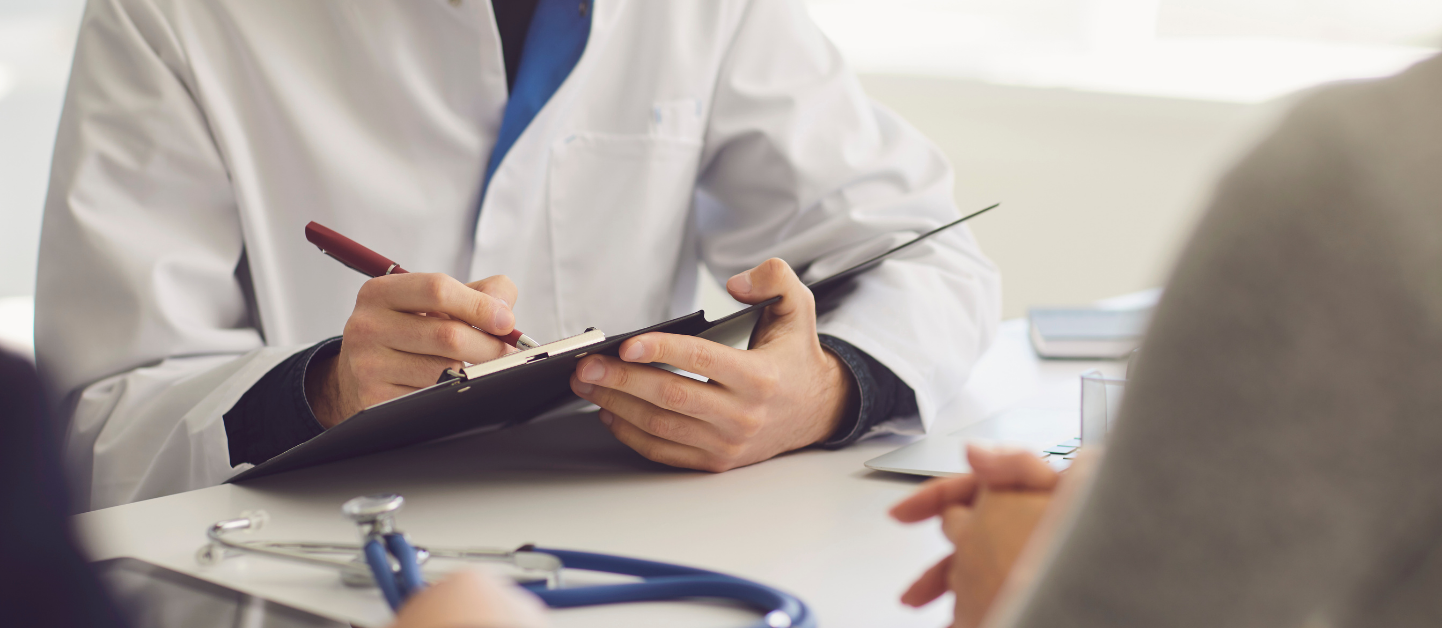 We want to assure you that it is very common to have questions and to feel a bit nervous or uneasy leading up to your first visit or phone consultation. This article aims to relieve some of your uncertainties and help you feel more prepared and informed. We've also included some tips that our providers recommend to help get your body prepped and ready for your fertility journey.
Alright, let's get you ready for your consultation!
Welcome Kit Email
After finalizing your consultation, you should have received an email from our team with the subject line "welcome kit." Your welcome kit email includes a reminder of your consultation appointment date and time. Each partner (if applicable) should receive a separate welcome kit email.
If you are yet to see this email, please check your spam and/or junk folder in addition to your inbox. If you still can't locate your welcome kit email, please call our toll-free number at 844-315-2229, and a member of our team will confirm your email address with you and resend the message.
*It is essential that you have access to your welcome kit email. It includes your patient portal login information and instructions for completing required action items that must be done before your consultation appointment.*
Your welcome kit email provides a full breakdown of how to access your Portal, reset your password, and everything else you need to know to get your patient portal fully set up before your consultation.
Pre- Consultation Checklist
Confirm your appointment through your Patient Portal (Patient Portal information included below)
Complete your medical evaluation through your Patient Portal.
Upload Drivers License through your Patient Portal. ( document upload guide – more information below)
If applicable, upload copies of your insurance card through your Patient Portal.
If applicable, upload any fertility-related testing to your Patient Portal so our providers can review it before your consultation – link for uploading documents to your Portal: https://www.encyro.com/medrecords – Please note this link is different than the document upload guide referenced above (more information below).
Disable any call blocking features prior to your appointment to ensure our providers can get in touch with you.
Follow us on our social channels to get to know our providers, get daily fertility information, tips, and news.
*Bold items must be completed at least 7 days prior to your scheduled appointment. Failure to do so may result in your appointment being rescheduled or canceled.*
Patient Portal
Your patient portal is your primary means of communication with our team throughout your entire time as our Patient. Messaging through the patient portal is the easiest and fastest way to get in contact with our team regarding any clinical, scheduling, financial, or any other questions. The patient portal also keeps a written record of all messages which allows you to look back and review past communications.
Visit the patient portal login page and input the information from your welcome kit email to get started.
Uploading Documents
Prior to your consultation, you are required to upload certain documents into your patient portal (included in the checklist above) like your driver's license and your insurance card (if applicable).
Check out our document upload guide for step-by-step instructions.
Uploading Past Fertility Records
If you have access to any of the following documents, please use our new patient medical records uploader so that our provider can review them with you during your consultation.
Medical records from a different fertility clinic where you were previously treated
Medical records from your OB/GYN or primary care physician (PCP)
Recent fertility testing results (bloodwork, ultrasound, semen analysis, etc.)
Patient Portal Messaging Guide
Shortly after your consultation, you will start receiving messages from our team through your patient portal. As such, we highly recommend familiarizing yourself with the patient portal messaging guide prior to your appointment.
Contacting Your Insurance Provider
At CNY Fertility, we accept an extensive network of insurance providers. Insurance covers around 50% of our patient's treatment (either partially or in full). Please note that your specific insurance plan is just as, if not more, important than your insurance provider. Each company has many plans (some cover treatment and others do not). As such, we highly recommend contacting your insurance company by either emailing your representative or calling the number on the back of your insurance card and inquiring as to what exactly your specific plan covers.
We do not accept any Marketplace, Medicaid, or Managed Medicaid Plans.
Recommended Testing
As mentioned above, we recommend uploading recent fertility testing results via the new patient medical records uploader so that our team can review them prior to and during your consultation. For our female clients who haven't undergone fertility treatment in the past, we recommend completing basic female fertility testing prior to your consultation. Basic fertility testing includes:
Preconception blood work: Antibody Screen, AMH, Blood Type and Rh, CBC (complete blood count), CMP (complete metabolic panel), Cystic Fibrosis, Fragile X, Hepatitis B Surface Antigen, Hepatitis C Virus Antibody, HIV-1/HIV-2 Antibody, Prolactin, Rubella IgG, RPR, SMA, TSH (thyroid), Testosterone, Varicella, and Vitamin D.
Imaging:
Hysterosalpingogram (HSG) – an X-ray procedure that uses a contrast dye to evaluate the patency and health of a woman's fallopian tubes. Commonly referred to as a dye test.
Saline Sonohysterogram (SHG) – A transvaginal ultrasound with the slow introduction of saline solution into the uterus to evaluate uterine abnormalities and the endometrial (uterine) lining.
Please be aware that you are not required to complete any testing prior to your consultation.
For travel clients who plan to complete the monitoring (bloodwork and ultrasound appointments) portion of their treatment locally and not at CNY Fertility, it is especially helpful to complete bloodwork and ultrasound testing and upload the results into your patient portal prior to your consultation. Finding a monitoring facility before your consultation helps to ensure you are ready to begin shortly after your consult. Monitoring appointments can usually be completed with your local OBGYN or at bloodwork and ultrasound testing facilities. If for any reason you are unable to complete testing before your consultation, you will be provided with an order for recommended male (if applicable) and female fertility testing (if applicable).
For clients who plan to complete their monitoring appointments at one of our offices, completing testing prior to your consultation is not as imperative. During your first in-office appointment, you and your partner (if applicable) will undergo any recommended male (if applicable) and female fertility testing.
Explore Your Treatment Options
It can be helpful to familiarize yourself with available fertility treatments so that you come into your consultation with some background knowledge. We offer many different treatments at our full-service clinics ranging from Ovulation Induction, to In-Vitro Fertilization, to Sperm Extraction Procedures, and Tubal Ligation Reversals.
To learn about all of the treatments we offer and the different fertility paths available, check out our Ultimate Fertility Guide!
To learn about what treatments are offered at each office, check out our locations page.
*Please note, if the treatment you are interested in is not included in the listed offerings of the clinic where you are completing your consultation, there is no need to fret. All of our providers and offices work together as one team and you will be directed appropriately following your consultation.*
Brainstorming Questions
Should you have questions popping into your head prior to your consultation, we encourage you to write them down beforehand. This will allow you to focus on the information our provider is going over with you without fear you will forget your questions.
Of course, we will always answer your questions at any time, but your consult is a great time to get as many answers as possible.
Getting Your Body Ready for Treatment (Highly Recommended but Not Required)
Please note the below recommendations are just that, recommendations. None of the below is required to be treated at our clinic.
Enacting dietary, lifestyle, supplementation, and other changes like those outlined in Dr. Kiltz's Simple Guide to Improving Fertility are most effective when started 90 days prior to beginning treatment, as both sperm and eggs take approximately 90 days to develop.
Please note that even if you have less than 90 days, making these changes can still help to support naturally improved fertility.
Keto
Many of our clients choose to eat a ketogenic diet while trying to conceive at our clinics. While it is certainly not required, and not for everyone, eating Keto may help to support your fertility health on your journey to pregnancy. Check out the links below for more information:
Fertility Supplements
We have put together comprehensive guides to fertility supplements which include breakdowns of the ingredients they include, how they may support fertility, and recommendations for specific products that may be helpful. Check out the links below to read all about fertility supplements:
Incorporating Light Exercise into Your Daily Routine
Light exercise may provide many health benefits including supporting your overall fertility and mindset going into treatment. Check out our exercise for fertility guide to learn about how exercise may increase your chances of getting pregnant while simultaneously reducing stress which could impede your fertility.
One of our favorite ways to incorporate exercise into your daily routine and to also potentially reduce stress is through our Fertile Hope Yoga program!
Stop Smoking
Smoking potentially affects all aspects of your health, including fertility. For that reason, we highly recommend stopping smoking prior to beginning treatment and also because of the complications smoking can cause during pregnancy. Check out the links below for additional information on how smoking may affect your fertility:
Limit Alcohol Intake
Similar to smoking, excessive alcohol consumption can affect your ability to get pregnant and also increase the likelihood of pregnancy complications. As such, we recommend limiting alcohol consumption or cutting out alcohol entirely prior to beginning treatment. Check out the link below for information on how alcohol may affect both male and female fertility:
Acupuncture and Massage
Fertility acupuncture and fertility massage are great ways to relax while simultaneously supporting your fertility health. We offer acupuncture and fertility massage services at some of our clinics and can also put you into contact with qualified practitioners should you be interested.
What to Expect During Your Consultation
During your consultation, you will discuss your medical history, fertility history, and recent testing results (if available) with one of our providers. The consultation is an open conversation where you will be allowed to ask questions and also explain your hopes and desires from treatment. Our provider will review the treatments we offer and recommend a certain course of action based on several different factors.
Our provider may also wait to recommend treatment until necessary diagnostic testing has been performed. If testing is required, you will either be provided with an order for testing (for travel patients not completing monitoring at our offices) or testing will be completed the first time you visit one of our offices.
Please be aware we will never force a client into a treatment they aren't fully comfortable with. You will work together with our team to establish your individualized fertility plan. The most important part of the consultation is the consultation between you and one of our highly qualified and skilled providers.
The Steps Following Your Consultation
The steps following your consultation depend on your readiness to begin treatment. You can choose to begin treatment right away, or you can wait until you are fully prepared.
If you mention during your consultation that you are ready to get started, please give our nursing team up to one week to contact you with instructions. Should you not hear from our team after a week, please send us a message through your patient portal.
If at the time of your consultation you are not ready to begin, that is not a problem. Simply send us a message through your patient portal when you are ready to get started.
Final Words about Preparing for your Consult
Thank you for choosing CNY Fertility! We are pleased to have the opportunity to assist you and are always here to help. While many answers can be found on our website including our patient resource page, we encourage you to contact us via Patient Portal Messaging or call us toll-free at 1-844-315-BABY.
If you haven't yet scheduled a consult, and you would like to speak with one of our providers about your treatment options, click here to schedule your consultation.