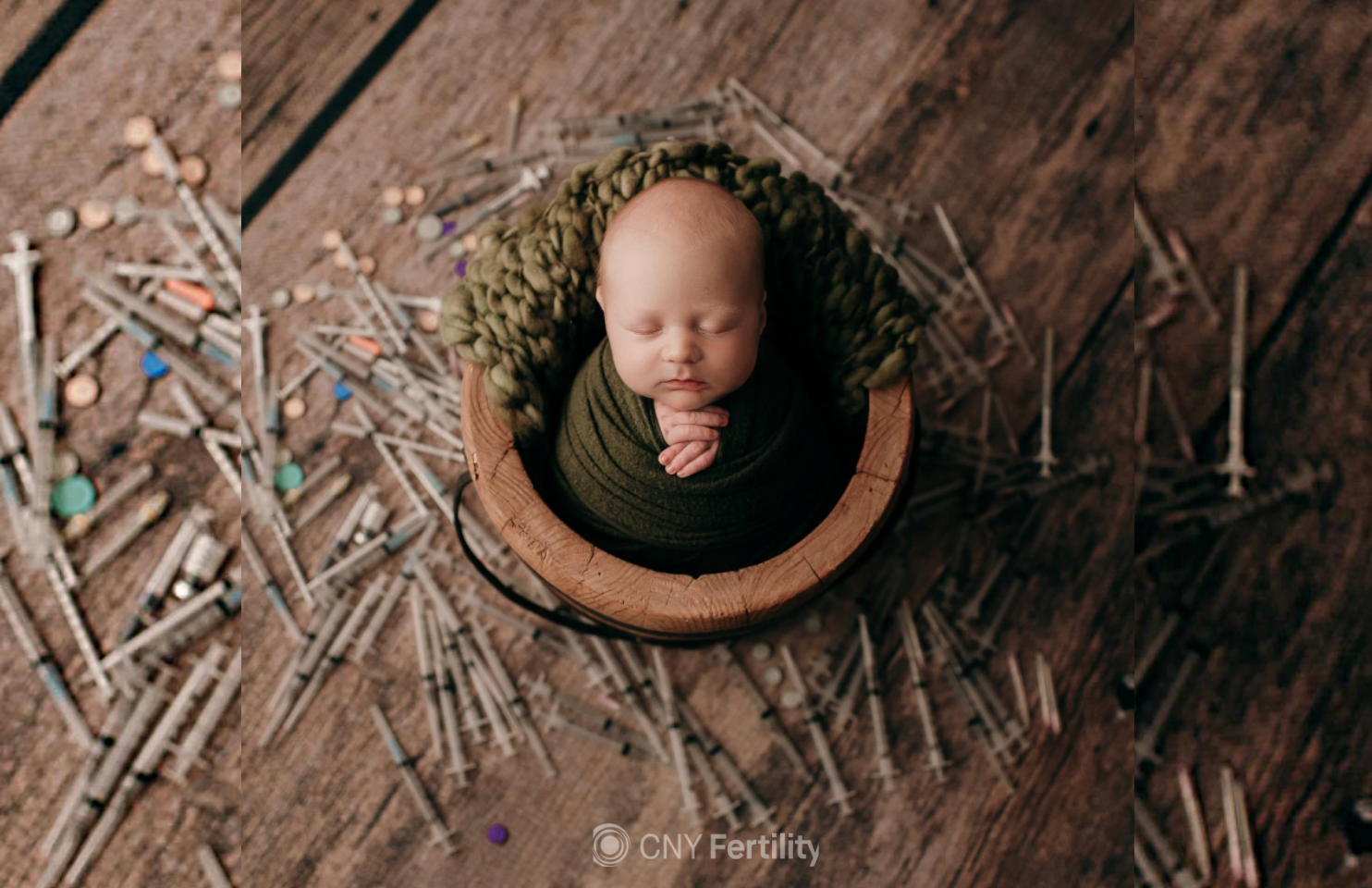 Stacy & Brandon
Infertility Diagnosis

Premature ovarian failure
Secondary infertility
Treatment(s)

In vitro Fertilization (IVF)
Mini IVF
Location(s)
Physician(s)
Stacy & Brandon's Story:
My husband and I were quickly blessed to find we were pregnant with our first child in 2011; giving birth to a healthy baby boy in 2012. We were so blessed and happy! Two years past, we thought we would try for baby number two. Thinking of the ease of conceiving the first we imagined we would have amazing news to share at anytime.
After a little over a year of trying we were concerned. I confided in my local OBGYN, to only be disregarded. I was told that if we had a baby once, we could get pregnant again and to see her again in 6 months. Feeling lost and hopeless, we were finally referred to our first of two local infertility clinics. We were quickly diagnosed with low ovarian reserve or low AMH. We endured 7 failed IUI procedures and were told IVF would be our only hope, with that having slim chances of working. We knew we could not begin to afford the high price tag we were being quoted in Ohio, and that's when we heard about the amazing things that CNY and Dr. Kiltz we're doing and quickly made an over the phone consult. When we spoke with Dr. Kiltz he gave us a new sense of hope in our situation. After 6 long years, we felt this was possible!
December 2019 we began our mini stimulation IVF. Our egg retrieval yielded a mere 4 eggs and we knew in our hearts our odds weren't great. The next morning we received the most amazing call I will never forget, two of our embryos were growing beautifully. We were back in our car quickly for a day 3 fresh transfer right before Christmas. August 30th 2020 we welcomed a beautiful and healthy full-term baby boy into the world. We will be forever grateful for the kindness, compassion, and care given to us through CNY.
Photography credit: Justine Tuhy Photography