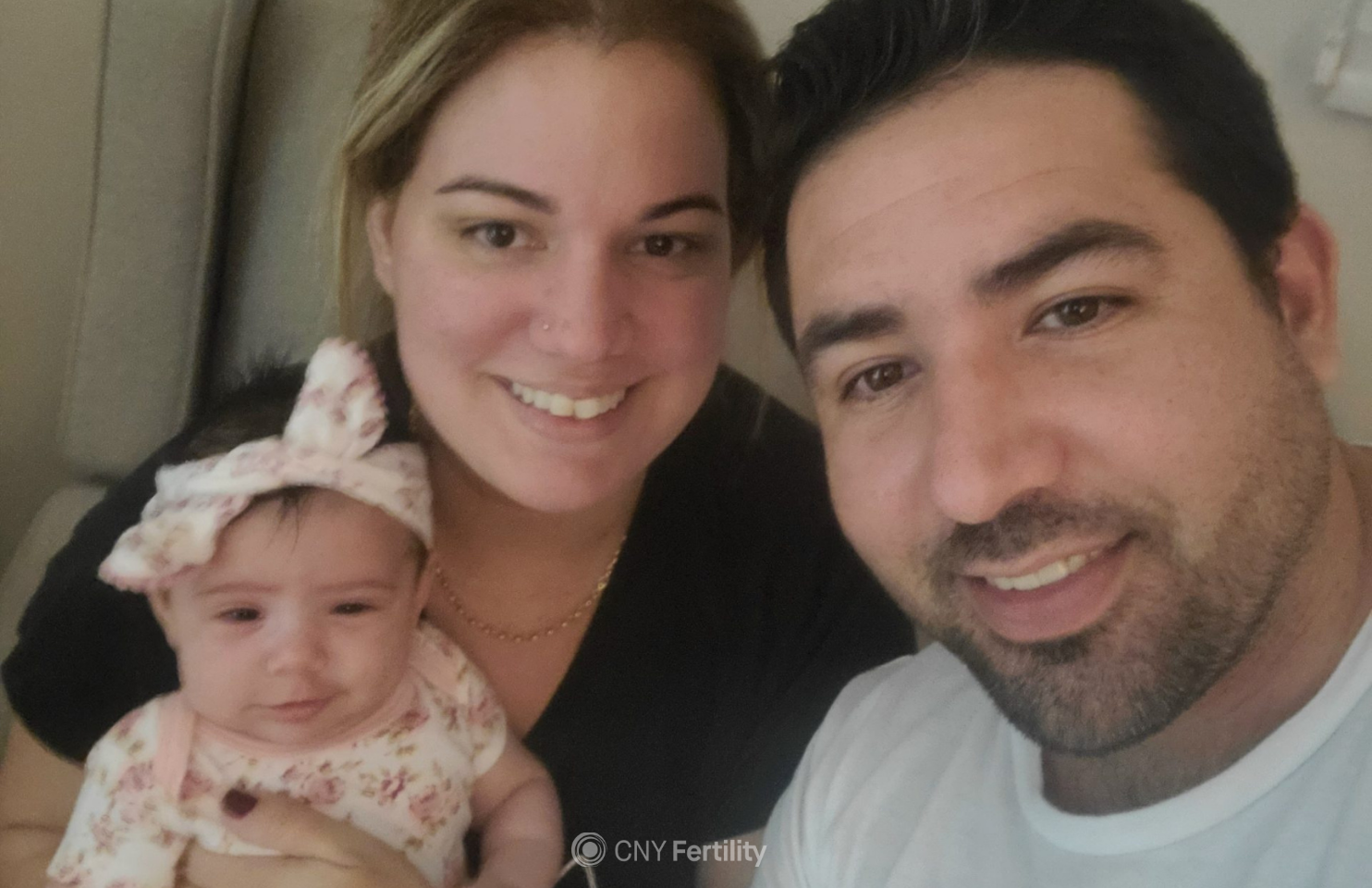 Kalina & Quintana
Infertility Diagnosis

Polycystic ovary syndrome (PCOS)
Treatment(s)

In vitro Fertilization (IVF)
Location(s)
Physician(s)

Maribel Verdiales, MD
Michael Grossman, MD
Kalina & Quintana's Story:
My name is Kalina, I live in Miami, Florida. I was diagnosed with PCOS when I was 24 years old. At that time my gynecologist told me that when I wanted to get pregnant he would give me some pills and that would help me. I didn't know that it was not that simple. When I reached 32 years of age without having gotten pregnant, I knew that I had to do something else because diet and exercise were not enough in my case.
I had two IUIs at another fertility center without positive results. Later, I knew about CNY from a friend. As soon as I had my first consultation with Dr. Verdiales I knew that this was my place. I am very confident in the preparation of the body and the protocols that CNY has for theirs patients. I had my baby who is 2 months now through IVF. I am 35 years old, and I finally have my baby thanks to CNY on my first IVF. Even I had a high BMI of 32.6, during my treatment I had 30 eggs retrieved, 17 were matured, 8 were fertilized and I had 4 embryos on day 5, and one is my little baby, the others 3 are frozen. All these results belong to CNY dedication. Being a mother has been a gift from God and CNY. Don't be afraid to start.
Favorite Team Member at CNY:
- Dr. ROBERT KILTZ
- Dr. MARIBEL VERDIALES
- Dr. MICHAEL GROSSMAN
- Atlanta Georgia and Albany Team...
Helpful resources Kalina & Quintana found:
Dr. KILTZ Books and changing on sundays.
Hope, Inspiration and Advice:
For PCOS patients is very important to do the Robert Kiltz Lifestyle.. that is one of the most important thing that I learned with CNY.