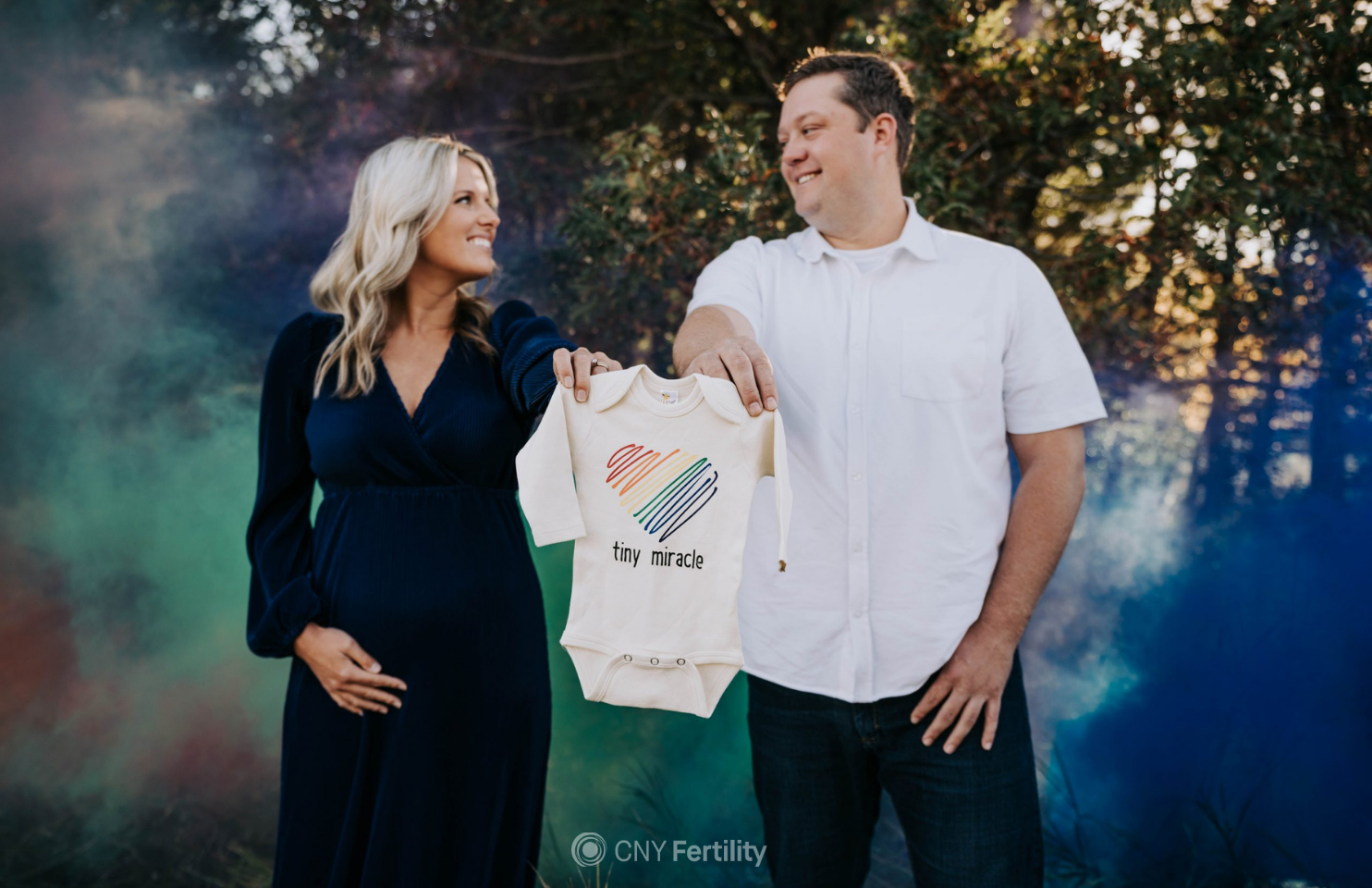 Erica & Codey
Infertility Diagnosis
Treatment(s)

In vitro Fertilization (IVF)
Location(s)
Physician(s)
Erica & Codey's Story:
August 2016 we started TTC naturally and a little under a year went by and nothing happened. When I consulted with my OBGYN she told me not worry, that I was young (23 at the time) and it might take a little time. Fast forward a year and we were pregnant naturally which was a complete surprise. We lost this pregnancy about 7 weeks in. I vividly remember everyone telling me "well at least you can get pregnant!" Absolutely heartbroken but we tried again for another 6 months with 0 positive results.
Over the next couple years we would try everything under the sun: 6 rounds of clomid, 3 IUIs, diet changes, acupuncture and so on.
We then consulted with our local fertility clinic about starting the IVF and were blown away by the pricing with no guarantee of a baby at the end. We sat with this information for a while until I stumbled upon CNY in my Facebook Infertility Support Group. I signed up to get on the waiting list and 6 months later we had our consultation and were scheduled to start the process in March 2020. And then....COVID. Our cycle was canceled but we were able to schedule our egg retrieval in May and then go back for our transfer beginning of June.
June 17th we received a positive result from our first transfer and are expecting our sweet baby girl February 2021. It was such a long road to get here but we would do it all over again! Thankful to CNY for providing such amazing and affordable treatment!
Helpful resources Erica & Codey found:
Acupuncture - did acupuncture locally in Omaha, NE for 9 months leading up to our IVF treatment. CNY also had acupuncture available before and after my transfer in Albany, NY which we utilized.
Read "It starts with the Egg"
Unique Moments:
Started the process in the midst of COVID-19. Our initial egg retrieval was cancelled and pushed a couple months.
Unexplained fertility - started TTC when I was 23 and my husband was 24.
Hope, Inspiration and Advice:
Listen to your instincts. If you feel something is wrong advocate for yourself! Don't settle for your local clinics and you can get the same if not better service at CNY for under half the price!