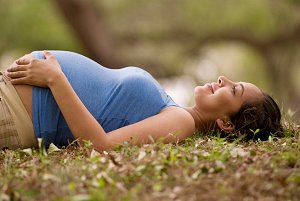 The most important aspect of alternative care for infertility is a local resource. At CNY Fertility Center we have our own local resource, CNY Healing Arts Center, and it comes complete with several acupuncturists on staff available to assist you. The best outcome involves acupuncture treatments before and after your IVF/IUI procedures.
First and foremost the sooner you begin acupuncture the better. Acupuncture treatments that occur Pre-IVF/IUI procedure are meant to increase oocyte quality, regulate the menstrual cycle, etc. Acupuncture treatments that occur Post–IVF/IUI Procedure are meant to calm uterine contractions, increase blood flow to the uterus, etc.
Pre IVF/IUI– The intention is to give you ample time to make appropriate adjustments to better your fertility condition. It's our suggestion to begin acupuncture treatments 3-6 months before your IVF/IUI procedure. This consists of acupuncture, diet and lifestyle changes. The intended results are as follows:
1)    Regulate menstrual cycles
2)    Reduce Stress
3)    Increase blood flow to uterus
4)    Increase quality of oocytes
Post IVF/IUI– The intention here is to increase the chances of a successful IVF/IUI procedure. We suggest acupuncture treatments once a week through the first trimester. If problems arise during the second and third trimester we will have you come in for treatment. The intended results are as follows:
1)    Reduce uterine contractions after procedures
2)    Reduce Stress
3)    Keep Your Body Balanced (I.E. if you are blood deficient, continue to support blood)
4)    Miscarriage Prevention
Please contact CNY Healing Arts at 315.671.5755 if you have any questions or would like further information on acupuncture treatments and fertility care. You can also email Donald Clarke, LAc at dclarke@cnyhealingarts.com.
https://www.cnyfertility.com/wp-content/uploads/2019/05/cny_logo.png
0
0
CNY Fertility Team
https://www.cnyfertility.com/wp-content/uploads/2019/05/cny_logo.png
CNY Fertility Team
2008-12-30 12:27:03
2008-12-30 12:27:03
Acupuncture treaments and IVF/IUI procedures