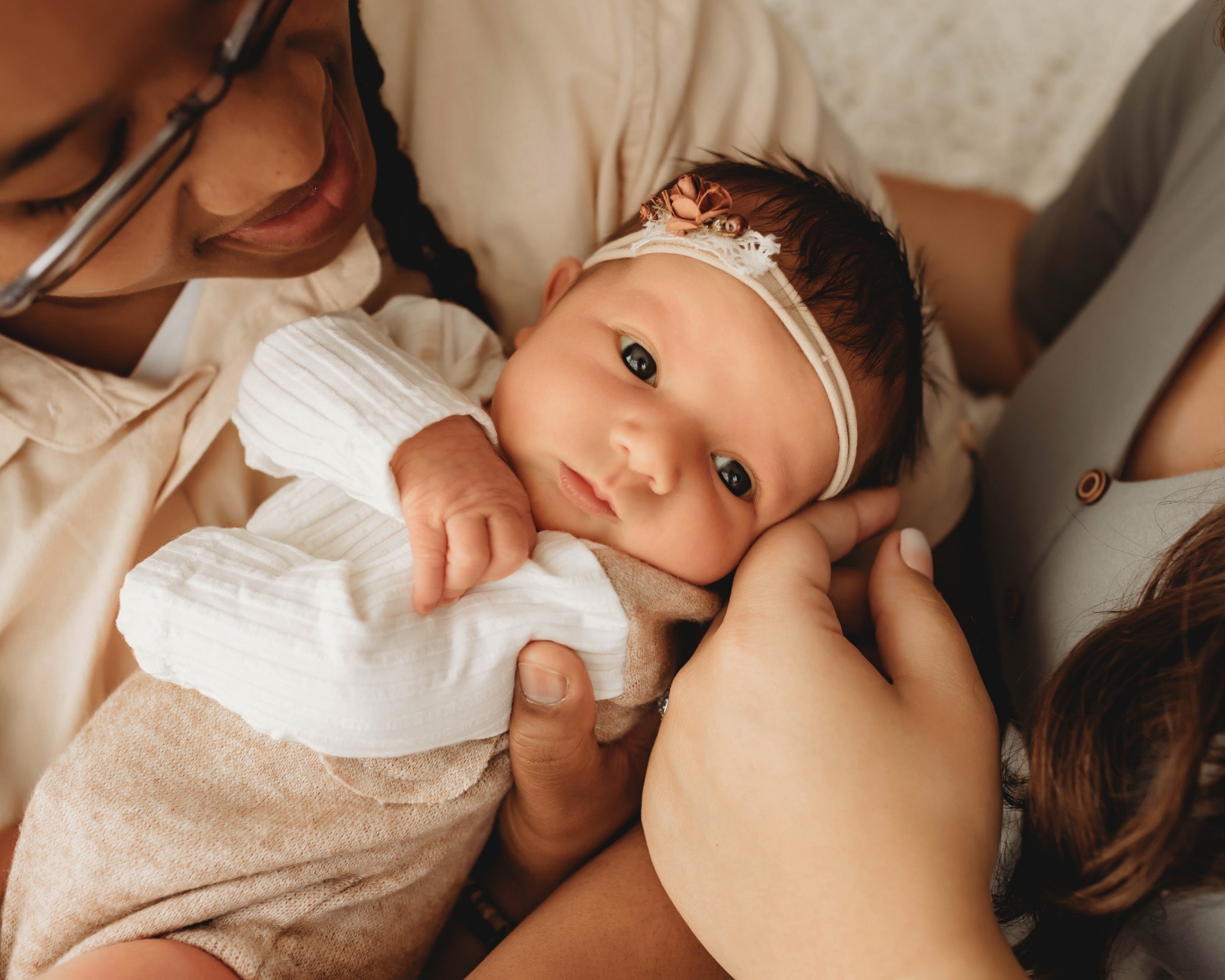 Courtney & Kayla
Treatment(s)

Frozen embryo transfer (FET)
In vitro Fertilization (IVF)
Location(s)
Physician(s)

Edward Ditkoff, MD
Maribel Verdiales, MD
Courtney & Kayla's Story:
When we started trying to get pregnant, I was so naive. I went into our first IUI (with another clinic) certain it would take. After all, I was a healthy, young-ish woman with no known fertility issues. I thought it would be an easy process for my wife and me. But I couldn't have been more wrong.
Fast forward over a year later and we were still with the same clinic who was doing nothing to help us and treated us like a number.
I heard about CNY and called for a consult. From the very first call, things felt different. I was heard and cared for. They were genuinely invested in my care.
We wanted to try one more IUI before moving on to IVF. After our latest IUI failed we started the process of egg retrieval for our first IVF cycle.
We monitored in Atlanta but flew to Albany for retrieval and transfer. The nurses at the Atlanta clinic were nothing short of amazing. I've never had such a great experience at a doctor's office. They always greeted me by name. They were a shoulder to cry on when we had bad news. And my biggest cheerleaders when we had good news.
The Albany office was just as fantastic. We visited twice. Once for retrieval and then again the following month for our frozen transfer. I am so thankful our first FET resulted in a healthy pregnancy.
Our beautiful Katori is a true CNY miracle, and we are forever grateful!
Maternity photos by Honey and Jane Photos
Wedding photos by Michelle Lacson
Newborn photos by Ashley Shepherd 
Favorite Team Member at CNY:
Nicole Brooks
Helpful resources Courtney & Kayla found:
I had never done acupuncture before TTC but I found it very helpful. I also enjoyed my experience with having it done at CNY Albany before and after transfer.
The Moment:
When we saw Katori for the first time I felt such a wave of love and relief. Knowing she was here and safe made everything we had gone through so worth it. Every shot was worth it to get to her.
Hope, Inspiration and Advice:
It will be hard. It will be difficult. But it will be worth it. The online TTC community helped me so much! Having a resource of others going through the same thing was so helpful.