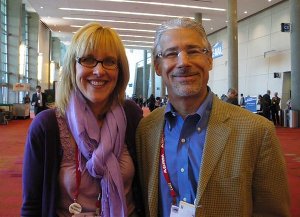 April 24 – May 1, 2010 is National Infertility Awareness Week®, a movement sponsored by RESOLVE to raise awareness about the disease of infertility which affects 7.3 million Americans. Read more about RESOLVE here.
Dr. Rob Kiltz, Founder and Director of 3 CNY Fertility Centers with locations in Syracuse, Albany and Rochester, focuses on patient empowerment and affordable health care. Creating a family is more than just addressing medical fertility issues that individuals or couples may have. In the spirit of NIAW, Dr. Rob will sponsor a Tele-Workshop with Kristen Magnacca, author of Love & Infertility, to share information and support to individuals and couples going through infertility. Email Kristen@cnyfertility.com to join the Tele-Workshop: Focusing on Flourishing on Thursday, April 29, 2010, 6:30pm.
Dr. Kiltz is quoted as saying, "RESOLVE's National Infertility Awareness Week is a time for us to help educate the general public and create greater awareness and understanding about infertility in Upstate NY, to help women and men find the answers and get the support they need to make important medical decisions and address the medical, emotional, social and economic challenges infertility can present."
CNY Fertility Center Celebrates National Infertility Awareness Week
by giving away 4 FREE IVF Cycles.
DETAILS:
CNY Fertility will take registrations to win these free IVF cycles up until Sunday, May 2nd, 2010, 9AM at which time the registration will be closed. We will gather the registrant data during the week of May3rd – 9th and notify all registrants of their registrant number. On Monday, May10th, Dr. Rob Kiltz will announce the 4 winning numbers during his Support Webinar.
Click on this link to join Dr. Rob's Support Webinar on May 10th.
NOTE: There is no cash value for the winners of the free IVF cycle. You must schedule an initial consultation with one of our CNY Fertility Center's within 6 months of the completion of this Giveaway. You will not be charged for this consultation, if your insurance doesn't provide you coverage. If you are a past CNY Fertility client we will need you to come in for a followup appointment. You must use your free IVF cycle within 1 year of the completion of this Giveaway. These free IVF cycles exclude all medications.
https://www.cnyfertility.com/wp-content/uploads/2019/05/cny_logo.png
0
0
CNY Fertility Team
https://www.cnyfertility.com/wp-content/uploads/2019/05/cny_logo.png
CNY Fertility Team
2010-03-26 11:30:43
2019-04-24 20:23:01
National Infertility Awareness Week 2010 - IVF Giveaway at CNY Fertility