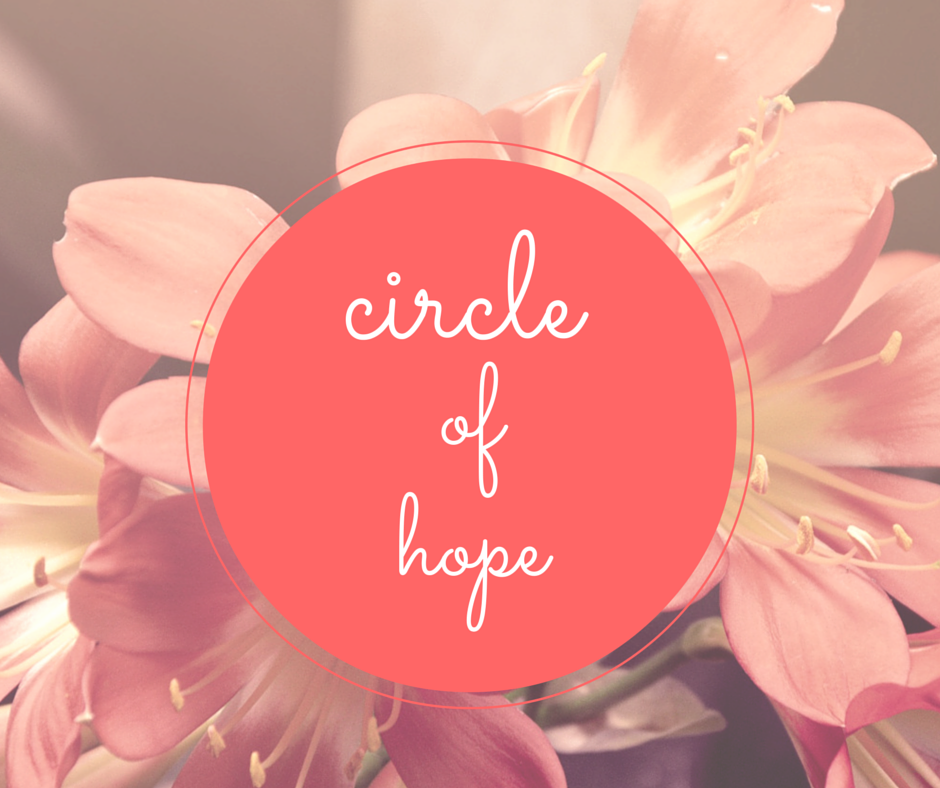 This September we are sharing fantastic information on support opportunities for your emotional journey to parenthood.  This month, our regular Circle of Hope Support Group sessions in Syracuse and Albany will occur, and both groups are welcoming many new members after we have had multiple positive pregnancies recently move on from our center! As we shift into a new season, it is the perfect time for you to join, as many other new clients will be testing the support group waters over the next few months.

Syracuse Circle of Hope Support Group will meet Wednesday, September 9th from 7:30p-8:30p.  Join Lisa Stack for a relaxed evening of sharing, support, and encouragement. All are welcome to join us! Please use the CNY Healing Arts entrance, and the hostess will direct you to the waiting room. *RSVP to Lisa at lstack@cnyfertility.com.
*Try Yoga for Fertility class for FREE, immediately before this support group meeting (6:00-7:15pm). No yoga experience required.


Albany Circle of Hope will meet Tuesday, September 8th from 5:3op-6:45p.  Join us in sharing and creating a supportive community with others on their path toward fertility. We welcome you to join us in the CNY Fertility Reception Area for an uplifting evening of sharing thoughts and ideas. Please RSVP to COHRSVP@cnyfertility.com
Albany PCOS Support Group will meet Tuesday, September 29th 6:00p-7:00p.  Support group dedicated to our clients with PCOS and moderated by Melissa Mace. We meet in the CNY Fertility Reception Area. Email Stacey with any questions at sdicerbo@cnyfertility.com.

Our Rochester Yoga for Fertility classes now offer extra time for support.  We have openings in all three classes, and welcome you to call to RSVP:  585-244-1280 ext. 2


Relaxation Webinar: Deep Breathing for Patience Thursday, September 17th, 7:30pm-8:00pm Join Lisa for this quiet and peaceful meditation, and take a break from your busy day. From the comfort of your home, Lisa will guide you through a deep breathing exercise, designed to help you cultivate patience. Please email Lisa with any questions: Lstack@cnyfertility.com Please visit the following link to register: https://attendee.gotowebinar.com/register/7480421075550226433
For our full list of events this month, please visit our CNY Fertility Event Calendar.
Did you know that we started  new Private Facebook Fertility and Pregnancy Groups for current clients?  We also have groups for Secondary Infertility and Pregnancy Loss. Here, you can find a safe and secure space to share with other women and men facing similar challenges.  You can get immediate support and feedback!  If you are interested in joining, please email Lisa Stack at Lstack@cnyfertility.com
If you are interested in a more private one-on-one support situation, Lisa Stack is our CNY Fertility Center Support Coordinator, she offers her services as a lay support person and can be contacted by email at lstack@cnyfertility.com if you are not yet a client or via the Patient Portal if you are a current client.
https://www.cnyfertility.com/wp-content/uploads/2019/05/cny_logo.png
0
0
contentadmin
https://www.cnyfertility.com/wp-content/uploads/2019/05/cny_logo.png
contentadmin
2015-09-03 00:51:19
2015-09-03 00:51:19
September Support Events