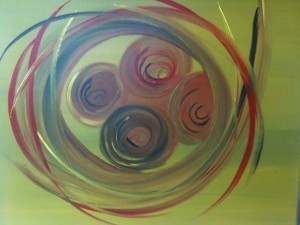 Modern medical science has made it possible for almost anyone to fall pregnant, through the development of specialized fertility drugs. At CNY Fertility Center, we want you to understand what you put into your body and how these drugs work to help you conceive. Most fertility drugs work by stimulating gonadotropins, hormones that help boost egg production by stimulating the pituitary gland to secrete FSH (follicle stimulating hormone) and LH (luteinizing hormone). Fertility drugs can be used during IVF (in-vitro fertilization) or IUI (intrauterine insemination), or with timed sexual intercourse at home. Below is a list of some of the most commonly prescribed fertility drugs:
Clomid or Serophene (clomiphene citrate)
Clomid has been used for over 25 years to help treat abnormal ovulation. These antiestrogen drugs help stimulate your FSH and LH hormone production by helping your body to first release gonadotropins from your hypothalamus.
Clomid is an oral medication that is taking at a specific dosage for five days, starting a few days after your period. If it works, you should start ovulating within seven days of taking the last pill. Sometimes, the dosage needs to be increased if it fails to cause ovulation, otherwise your doctor will try a new treatment.
Follistim and Gonal-F:
These IV (intravenous) or injectable drugs, are created in a laboratory using recombinant DNA technology. They help your body to produce more FSH, the hormone that causes your immature egg cells to grow into fertilizable ones.
Bravelle or Fertinex:
These IV drugs also work by stimulating FSH production but they are extracted and purified from the urine of post-menopausal women. These drugs are typically less potent and less expensive than the ones manufactured through recombinant DNA technology, which means possibly less side effects.
https://www.cnyfertility.com/wp-content/uploads/2019/05/cny_logo.png
0
0
editor
https://www.cnyfertility.com/wp-content/uploads/2019/05/cny_logo.png
editor
2010-10-25 07:12:46
2010-10-25 07:12:46
Fertility Drugs: The drugs that help boost ovulation and how they work