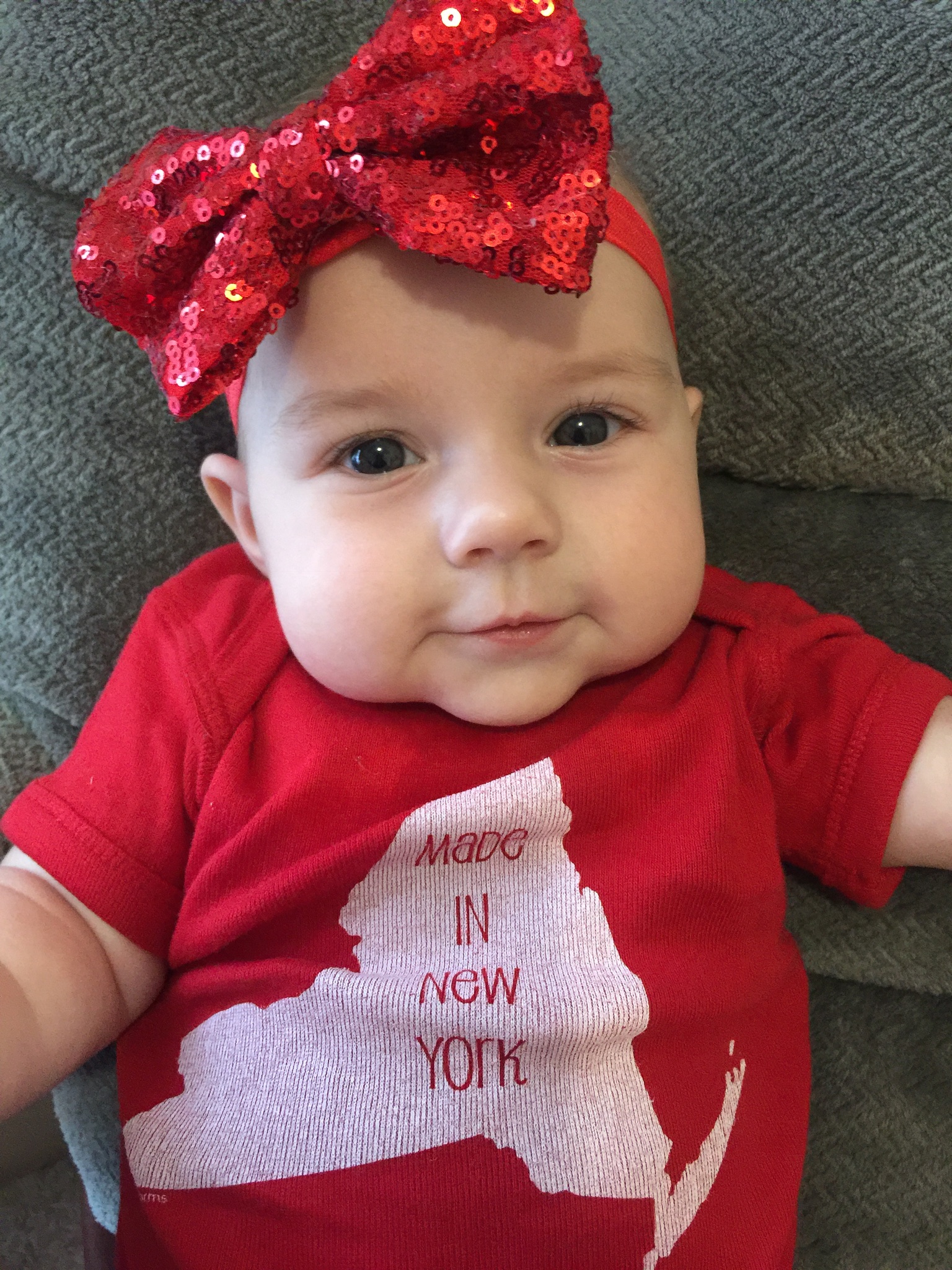 Stephanie & David
Infertility Diagnosis
Treatment(s)

Egg freezing
Frozen embryo transfer (FET)
In vitro Fertilization (IVF)
Vasectomy Reversal
Location(s)
Physician(s)
Stephanie & David's Story:
After 2 years of marriage, we started TTC December if 2014 when we had my husbands vasectomy reversed. We tried naturally for over 2 years and also did two rounds of IUI with my local OBGYN. After all else failed I found about CNY through a friend on a VR Facebook page in December of 2016. I reached out to CNY in February of 2017. I had a phone consult with Dr Kiltz and got the ball rolling! We had our egg retrieval May of 2017 and had our first FET in June. We transferred two embryos and one took. Our beautiful baby girl was born March 2, 2018. We can't thank CNY and Dr Kiltz enough for making our dreams come true!
Favorite Team Member at CNY:
Dr Kiltz was amazing and so down to earth!
Helpful resources Stephanie & David found:
I had acupuncture the day of my FET
Unique Moments:
Everything about my treatment actually went very smoothly
Hope, Inspiration and Advice:
Relax and take things one step at a time