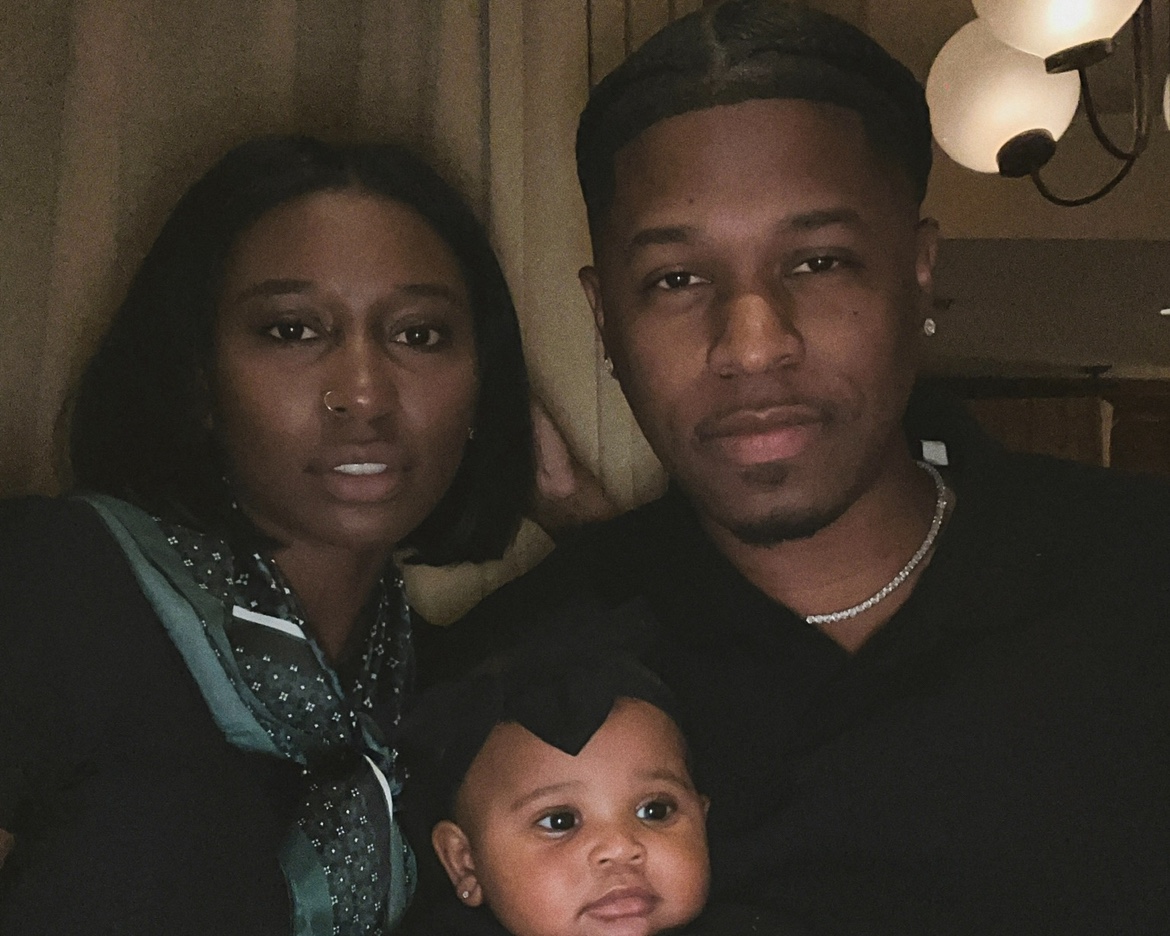 Necie & Jor'Dan
Treatment(s)

Gender Selection
Genetic Testing
In vitro Fertilization (IVF)
Laparoscopy
Location(s)
Physician(s)

Robert Kiltz, MD
Edward Ditkoff, MD
Maribel Verdiales, MD
Michael Grossman, MD
Necie & Jor'Dan's Story:
My husband and I got married in 2017. I assumed that we would get pregnant shortly after. But one year turned into two, then two turned into four. In 2020, we gave it until the end of the year to try naturally, and if we didn't get pregnant after that we would seek help.
In 2021 we started the process of testing to find out if anything was wrong. In my gut, I felt something just wasn't right. We went to the doctor, and they tested my husband first, and everything was good on his end. A few months later, I underwent an HSG test. That test was the worst pain I'd had to date. A month later I found out both my tubes were blocked. I was devastated!
My husband was so calm, but I was falling apart. We began seeing a fertility clinic locally in Atlanta, but the vibes were all wrong, and it was way out of our budget. With both my husband and I being self-employed, our insurance didn't cover IVF.
I had been doing my research and found CNY. I reached out to a few strangers who had gone to CNY, and they had such great success stories. So I scheduled my consultation, and I had it in December 2021. I was so nervous, but I knew I'd found the right place. It was affordable, and once I started the process I did all my monitoring at CNY Atlanta, GA.
My retrieval was in January of 2022 in Albany, and I had 9 embryos!!! I remember thinking I was going to get pregnant immediately after. I didn't know it doesn't always work that. I decided to give my body a break in February and transfer in March 2022.
When I started the first FET cycle, my uterine lining was too thick. It remained too thick until June, when I was finally cleared to transfer. My husband and I traveled to Albany for our transfer that I just knew would stick because why not? But it failed.
I started keto carnivore shortly after, and we tried again in July with a new protocol to no avail. At this point, I just knew I'd done everything right, but I still wasn't getting pregnant. I had a phone consultation with Dr Kiltz, where he suggested getting my tubes removed. I wasn't too happy about his recommendation, and shortly after, I sat down with Dr Verdiales to see what she thought as well.
She agreed with Dr. Kiltz, but she and I made a pact that if my tubes were ok, she would leave them. I had the surgery in September 2022. Dr. Maribelle removed my tubes, and I'd also had adhesions all over that she was able to clean up in surgery. I healed rather quickly and was able to transfer the very next month on October 28, 2022.
Now holding my baby is an indescribable feeling. I knew we'd have our baby; I just didn't know when or how. But I'm so grateful for CNY for always being there and not making me feel like a number.
Favorite Team Member at CNY:
Madison Coyle (ATL)
Kellie Adams (ATL)
Melissa Scaparo (ATL)
Edward Ditkoff (Albany)
Katie Andrews Wilkie (ATL)
Dr. Kiltz
Dr. Verdiales (ATL)
Helpful resources Necie & Jor'Dan found:
Prayer, meditation, positive affirmations, talking to other women who were going or had gone through similar journeys.
The Moment:
The day before I found out I was pregnant a friend of mine called and told me that she was pregnant and about all the symptoms she was having. She didn't know what I was going through but I wasn't experiencing any of those symptoms so I just had this feeling that it didn't work AGAIN. The next morning I woke up and told my husband how I was feeling and he jumped up and said "I'm going to get a pregnancy test." I've never seen him go and get something so quickly lol. I took the test and it showed positive soooo fast. I took two more and they confirmed the positive. I remember feeling relieved and in shock. It was the most indescribable joy I had ever experienced. My husband and I laid on our bedroom floor in awe for about an hour. And now here we are raising our little miracle.
Hope, Inspiration and Advice:
This process has its ups and downs. What works for some people may not work for you and vice versa. But through it all, it's important to stay hopeful. Try to not resent those who have children [easily]. We are all going through something and your mindset really affects your body, your mood, and can impact the way you receive and respond to treatment.