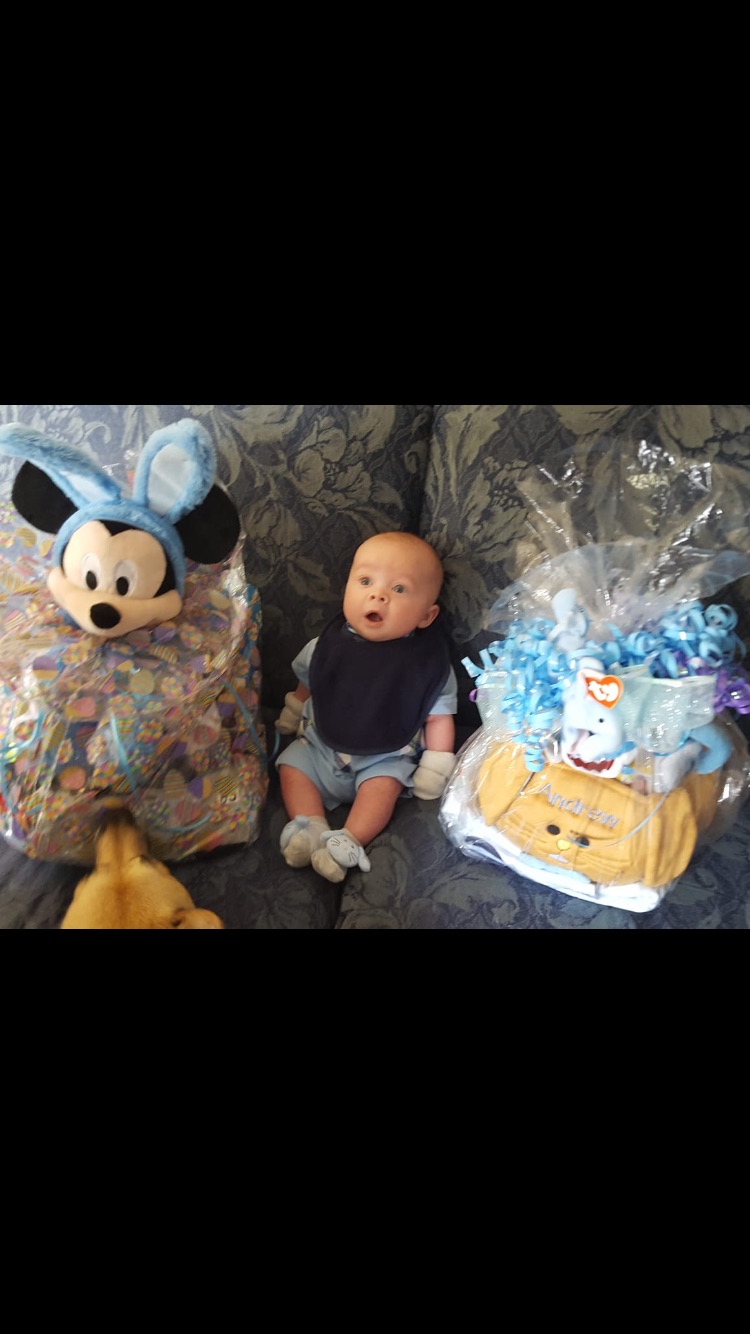 Michaela & Rob
Infertility Diagnosis

Advanced age
Unexplained infertility
Treatment(s)

Frozen embryo transfer (FET)
Location(s)
Physician(s)
Michaela & Rob's Story:
Just wanted to send a huge Thank You to the staff at CNY Fertility, Albany!!! Being diagnosed with infertility was devastating. However, CNY Fertility made mission impossible so Possible!!! On this day, last year, we had one egg put in, accompanied by a ton of love, faith and positivity. A short eight months, we had our miracle baby. Never give up on your dreams, they can come true with CNY on your side!!!!!
I also have to give accolades to the amazing staff. Never, ever, did I feel like a Fertility patient. This is a huge compliment, as I am a PA myself. The staff were beyond professional, welcoming and excelled at what they did. I looked forward to my many visits to Albany, despite the 2.5 hour drive, as I would take it as an opportunity to rejuvenate in their spa and from their energy. I enjoyed it so much, that my MIL accompanied me to many visits, to enjoy their facilities as well.
Sincerely,
One grateful Momma
Favorite Team Member at CNY:
All of them were beyond fantastic. However, my Doctor holds a special place in my heart. I had had a bad experience at another facility, when my dye test went bad. Dr. Grossman was so kind and sympathetic about it and said, " just give me a chance". So, I did, and my test was painless, done in five minutes and my tubes weren't blocked. Yay. His confidence, passion and kindness continued when we did the implantation. He made me laugh the whole time and his confidence and positivity was contagious. I would highly recommend him. He even got my husbands wit and sense of humor and had him at ease within seconds. I just can't say enough, and not enough words could express my Thanks for this incredible center and staff.
Helpful resources Michaela & Rob found:
Acupuncture!!!!
Meditation CDs
Unique Moments:
The worse moment, was being diagnosed with infertility. The best moment was being told, you pregnant.
Hope, Inspiration and Advice:
Never, ever, give up. Mind over matter!!!! Let all negativity out and only positivity in.
Relax and take time for yourself.
Acupuncture and a great diet helped me.