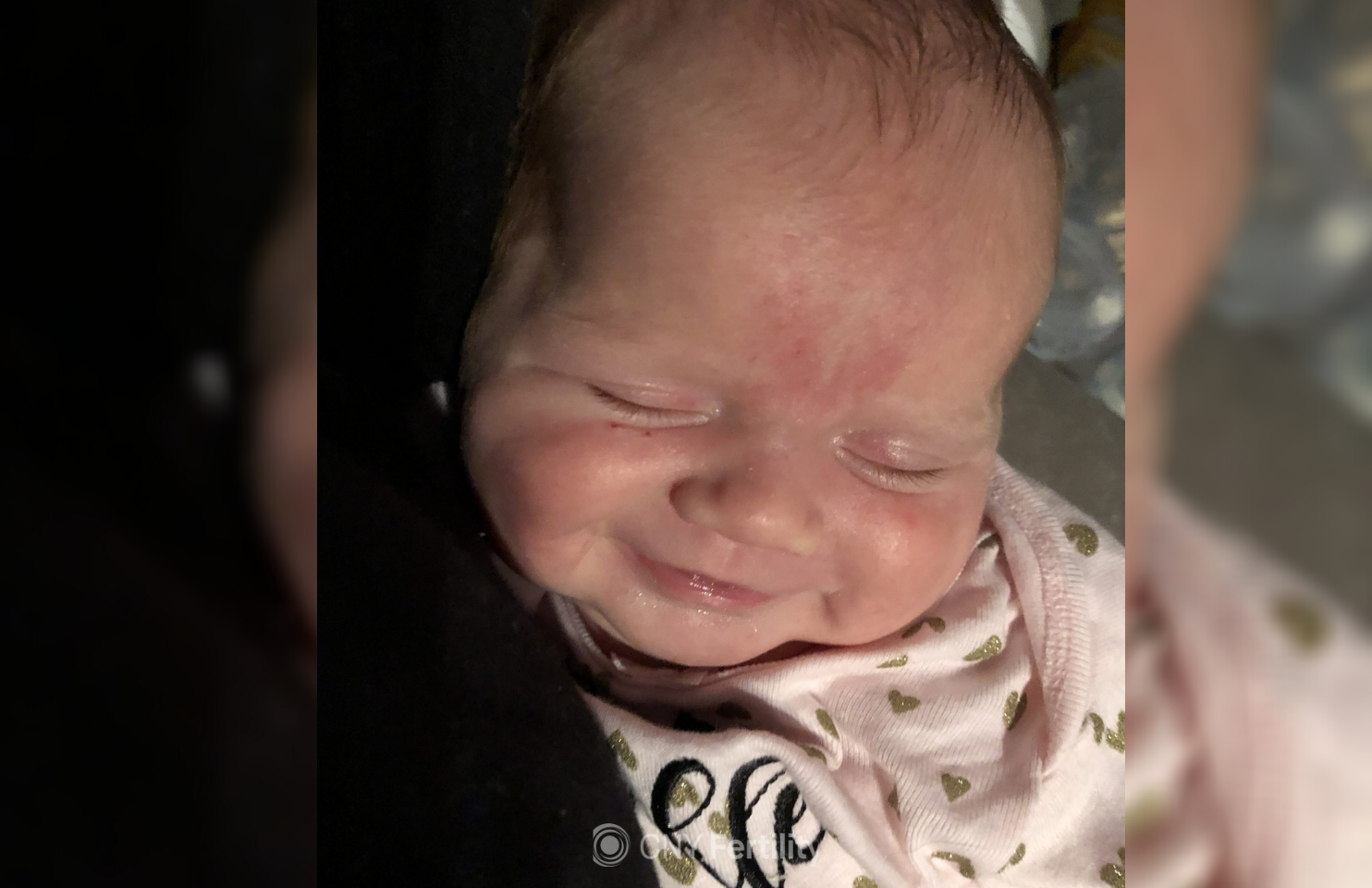 Marissa & Dan
Infertility Diagnosis

Male factor
Polycystic ovary syndrome (PCOS)
Treatment(s)

Embryo Freezing
Frozen embryo transfer (FET)
Hysteroscopy
In vitro Fertilization (IVF)
Location(s)
Physician(s)

Robert Kiltz, MD
David Corley, MD
Ashleigh Rausch, PA
Marissa & Dan's Story:
We knew we wanted to enjoy married life for a few years before trying to get pregnant. In 2016 we decided were ready and we just assumed it would happen. When month after month we were unsuccessful, I talked to my obgyn. She did some preliminary day 3 and 21 bloodwork and discovered I wasn't ovulating. This was surprising to me as I had a period every month. We did a few months of clomid and I still wasn't ovulating. We next tried a few months of femara with the same results. I was then given a referral to see a RE. We had our consult, had a sperm analysis and had an HSG. The hsg revealed I had polyps so we had a hysterescopy in the summer of 2018.
Once we were cleared from that we tried 3 IUI's with clomid/femara and a trigger shot and all failed. Our clinic would not go any further in treatment unless I lost 40 pounds, so this felt like the end of the line. We had no infertility coverage left and I have consistently struggled with my weight. I then found cny, I was so excited by the cost and acceptance of all patients. I signed up for a consult in January 2019 - had it in April 2019 and by May we had our 1st retrieval. Our 1st retrieval ended with only 1 mature egg that was frozen on day 3. I was so disappointed I texted Dr. Kiltz and he called me and talked me down.
He recommended we jump straight into another retrieval- we did and got 22 mature eggs the 2nd retrieval ending with 8 day 5 embryos. We had a few canceled cycles after that due to unfavorable transfer conditions but we were finally able to transfer in November 2019. We welcomed our cny baby in July 2020. She is perfect and we are forever thankful to Dr. Corley for doing our retrievals, Dr. Kiltz for calling me and tweaking our protocol before our 2nd retrieval and Dr. Lutheringer for doing our transfer.
Favorite Team Member at CNY:
Dr Corley
Dr kiltz
Dr luthringer
Helpful resources Marissa & Dan found:
Cny support group and Fertility IQ were great for information and research.
Unique Moments:
High finding out we had 22 mature eggs at our 2nd retrieval.
Low- our 3rd failed Iui and only getting 1 mature egg at our 1st retrieval.
Hope, Inspiration and Advice:
Infertility is the hardest thing you will face in life. Ivf can seem scary but it is sooo worth it. There is a reason you are an ivf warrior - it's a battle. Never be afraid to ask questions- there are so many people who have already gone through this that will be able to help you.