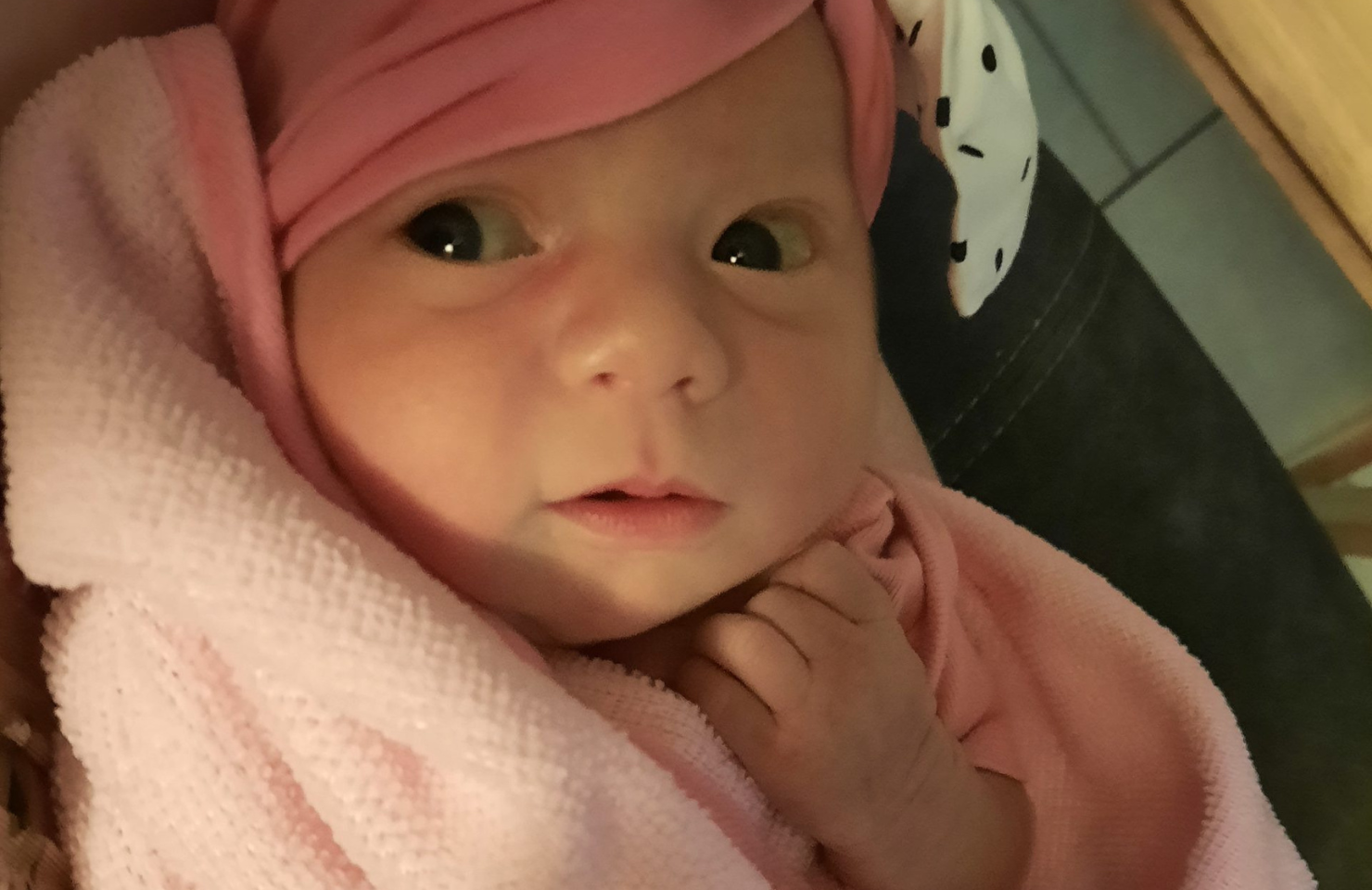 Kristy & Ralph
Infertility Diagnosis

Male factor
Polycystic ovary syndrome (PCOS)
Treatment(s)

In vitro Fertilization (IVF)
Kristy & Ralph's Story:
My husband and I have been together for 12 years, and we have always wanted kids. We knew when we got married in October 2017 that we would have trouble getting pregnant. I was never regular, at 18, I was told that my irregularity was caused by weight and that I would likely need medication to help me get pregnant if I wanted kids later, but I was not given a diagnosis other than my weight.
As soon as we returned from our honeymoon, I sought out help from an ob-gyn to help start our journey to conceiving.
I received a diagnosis of PCOS, and our heart-wrenching journey began.
I was started on a 3-month round of birth control to regulate my cycles. Then came labs, and rounds of Femara with timed intercourse. My home ovulation tests never showed ovulation, but ultrasounds and labs would show that I was ovulating, but the timing was hard to pin down. So next came trigger shots.
No luck, so we moved to our local fertility clinic.
There I was diagnosed with a blocked fallopian tube; one hysteroscopy later and my tube was open.
But another devastating blow was yet to come. We had known for a while that my husband's counts were low, but we were hopeful that he would respond to treatment. Unfortunately, that was not the case. In January 2020, we were told that our only chance for a child was IVF.
We were devastated; we were unsure of how we would ever save up the 30 grand needed for IVF at our local clinic...but we started saving.
A break came In September 2020 when a coworker told me about CNY Colorado. I made the call and got a consultation for late December. It took a couple of months to get some labs in preferred range.
We had our egg retrieval on June 9th and had seven embryos make it to day five freeze.
2 months later, on August 9th, we had our first embryo transfer.
August 18th my HCG test came back POSITIVE. I can't tell you how long I stared at that lab result; I was in shock. I was pregnant!
We had planned on telling everyone the next week on my mother's birthday. However, we were in for one more round of tears. Our first ultrasound showed a gestational sac, but we couldn't see anything in the sac. We were told to rescan in a week, that the first scan could have just been too early.
That was the longest week. A week of begging, pleading, hoping, and bracing ourselves for the bad news. But a week later, I saw something in that sac. And better yet, there was a heartbeat!
Our miracle baby girl Chloe was born on April 7th.
My husband and I are so thankful to CNY for making our dreams come true. We are absolutely in love with this little girl!
📸 credit: little poppy photography