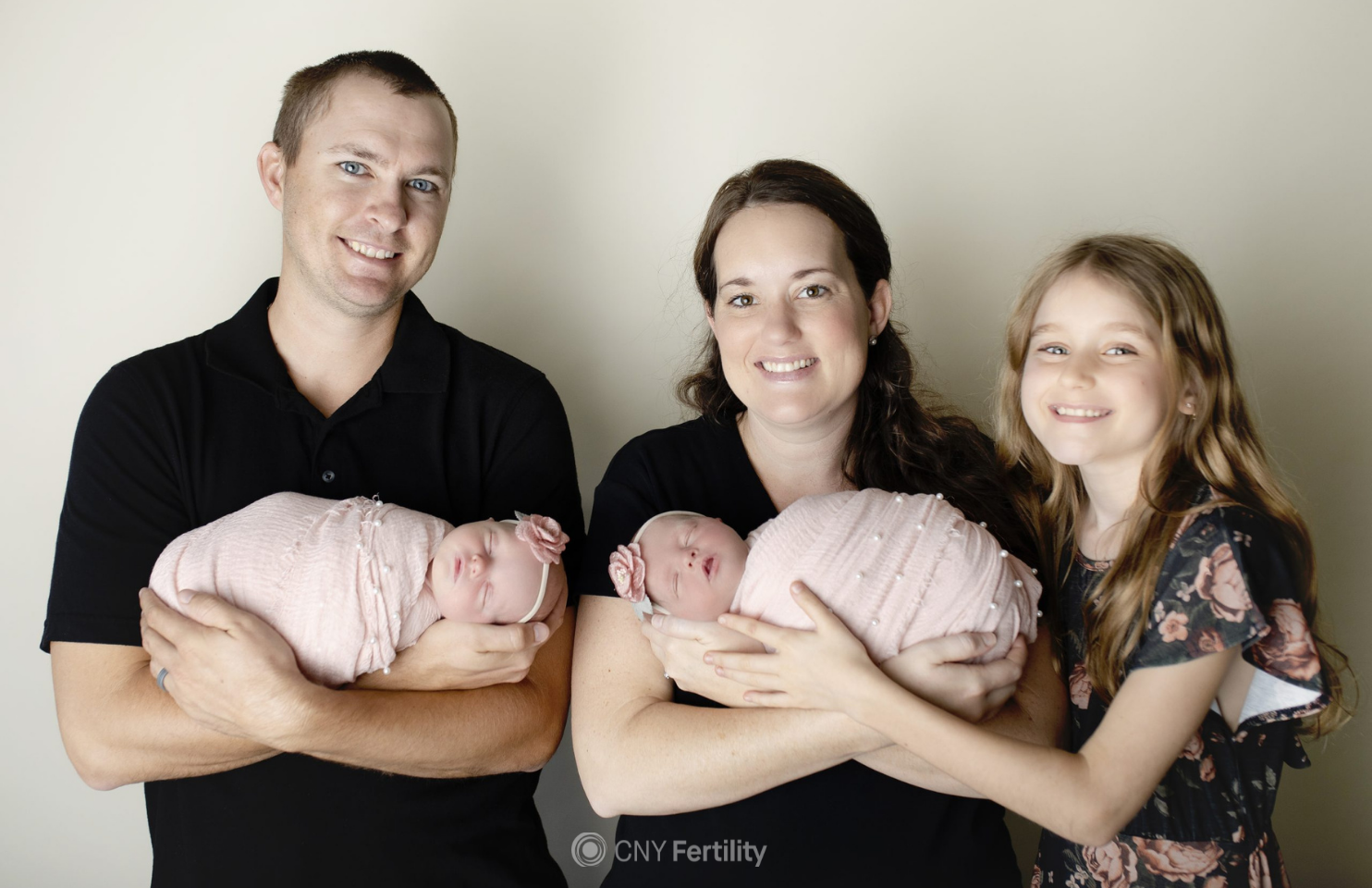 Katelyn & Kevin
Infertility Diagnosis
Treatment(s)

eSET
Embryo Freezing
Frozen embryo transfer (FET)
In vitro Fertilization (IVF)
Location(s)
Physician(s)

Robert Kiltz, MD
Eric Chang, DO
Katelyn & Kevin's Story:
My husband and I met in September 2013 and married on April 21, 2018. When we met in 2013 I had a 3-year-old daughter, Savannah. Kevin was so good to her! He always has been the best father figure to her. We always knew we wanted children of our own and couldn't wait to begin to try to start a family. After our wedding, we were having trouble conceiving so we went and had a consultation at IVF FL.
We started off with getting a semen analysis which revealed our issue. We were definitely dealing with male factor infertility. They told us we had pretty much no chance of conceiving on our own and we needed to do IVF. We were devastated because of the cost we know IVF is. Later that week I joined an IVF group on Facebook and they steered me to CNY after I expressed my concerns about finances related to the treatments.
I had my first retrieval April 2019 which resulted in 7 day 5 embryos. I did 4 frozen transfers between then and February 2020. They all did fail however we never gave up. I wanted to try a fresh transfer so I did another retrieval July 2020 which we for 4 more day 5 embryos. On July 8, 2020 I was able to complete my fresh transfer and that was it! That was our turn! 10 days I finally saw two pink lines! I will never forget that moment. My heart was so full.
I am so happy that I made the decision to go to CNY. I not only got to take a trip over to Niagara Falls which I never would have done, but I now have two beautiful twins! Our miracle embryo split and gave us identical twins. Our twins Adalyn & Brin were born on March 21, 2021. We are forever grateful for CNY and the amazing staff! From the bottom of our hearts, thank you!
Favorite Team Member at CNY:
Dr. Kiltz, Dr. Luthringer, Dr. Chang & nurse Ashley. They are all amazing!
Helpful resources Katelyn & Kevin found:
Other IVFers on Facebook.
Unique Moments:
I did have to have multiple transfers but after each transfer the staff and I worked very hard to change things up to make sure I eventually had success.
Hope, Inspiration and Advice:
NEVER give up!