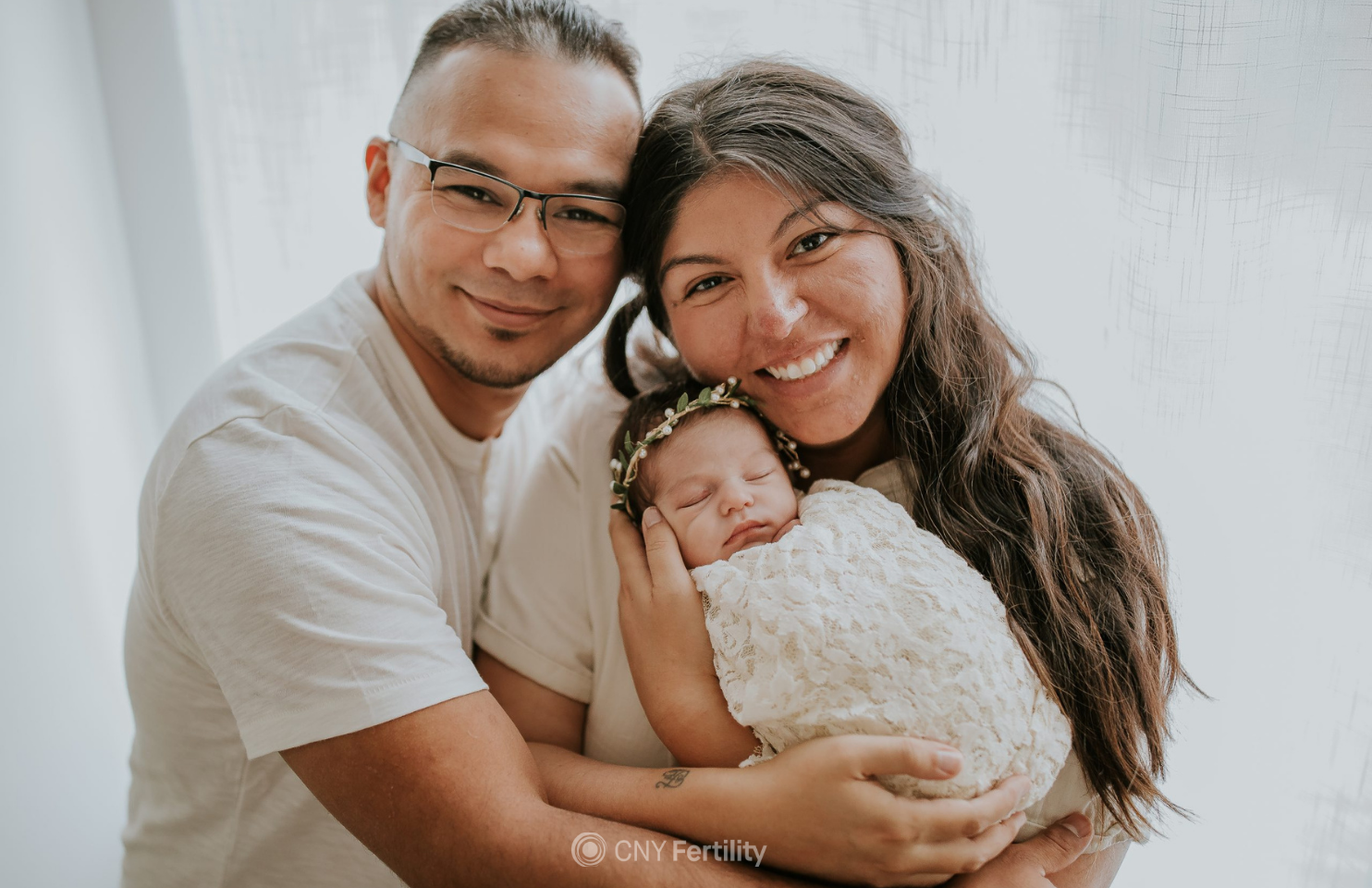 Jessica & Juan
Infertility Diagnosis

Polycystic ovary syndrome (PCOS)
Treatment(s)

Frozen embryo transfer (FET)
In vitro Fertilization (IVF)
Location(s)
Physician(s)

Robert Kiltz, MD
David Corley, MD
Jessica & Juan's Story:
Juan and I got married in 2015 and started trying to grow our family right away. We knew we wanted children and knew it could be difficult because of my PCOS diagnosis. We tried naturally for about 6 months then went to a local clinic where we tried timed intercourses and medicated cycles for what seemed like an eternity. We transferred clinics and attempted an IUI. After that failed we felt like we hit a roadblock.
The clinic had quoted us $24,000 for IVF. There was no way we could afford that at the time. It was then that I came across CNY on my Instagram. After some research, we knew it was the right fit for us. I scheduled a consult and started my treatment plan for an egg retrieval. I stayed at an Airbnb with 3 other CNY patients while I did Stims. Once it was time to do the egg retrieval my husband drove down. We were fortunate enough to retrieve 24 eggs of which 20 fertilized and were frozen. We had success after our 2nd FET. Our daughter will be 5 months soon. She is the light of our world. We are so grateful for all the staff at the Syracuse office and the travel team. We would have our girl without them!
Helpful resources Jessica & Juan found:
I really enjoyed the CNY supper group. I'm still an active member. I try to help answer questions for those just starting the process. I practiced a lot of positive affirmations and spent as much time outside as possible. Hiking the beautiful trails in Syracuse was a great stress release.
Unique Moments:
I was shocked we were able to retrieve so many eggs and that so many made it to become embryos! The hardest part was our failed first transfer. I thought for sure it would work and was crushed to learn it didn't.
Hope, Inspiration and Advice:
I wish someone had told me it take on average three transfers to see success. That everything might look perfect but the embryo just might not stick and that it's not your fault.