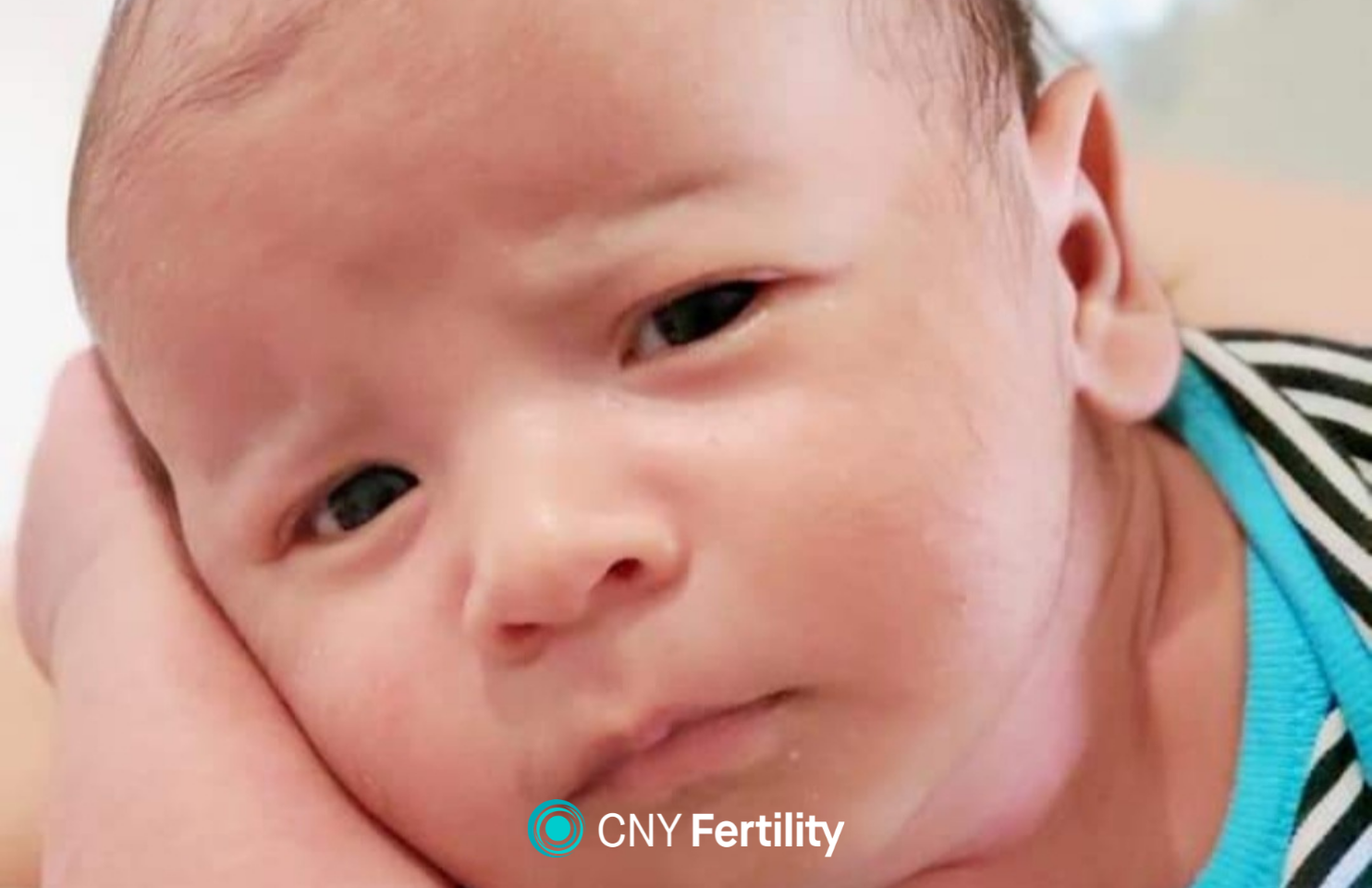 Elaine & Diego
Infertility Diagnosis
Treatment(s)

Genetic Testing
In vitro Fertilization (IVF)
Location(s)
Physician(s)

Robert Kiltz, MD
David Corley, MD
Elaine & Diego's Story:
I had never heard the term "secondary infertility" until I was told that was what I had. It was shocking and heartbreaking to learn that I couldn't get pregnant just as I had with our daughter. Our daughter was 3 years old when my husband and I started trying for our second child. We fell pregnant the first month, only to learn it was an ectopic pregnancy.
My OB suggested I do some tests to see if I had any fertility issues or if the ectopic just happened by chance. I only have 1 fallopian tube since my other was taken out more than 10 years ago due to a repeat cyst, which is why my OB suggested testing after just 1 month of trying and suffering a miscarriage. I found a local fertility clinic where I live in Florida and went for testing. During the test, the doctor told me that my only tube was completely blocked and IVF was my only chance of having another child. I was devastated. I couldn't understand how this could be happening when I had already conceived my daughter naturally without issues.
I began to question if I would ever be able to have another child if I could afford it and if I would be strong enough to go through the IVF process. When my local clinic told me the cost of IVF, I felt defeated. There was no way I could afford treatment and without an option of financing. I began searching the internet for other clinics and found that many women were recommending CNY. I did my research and decided to book a phone consult. I anxiously awaited my phone consult and when the time came, I immediately decided CNY was where I needed to be. I went through 1 round of IVF, ended up with 10 embryos and did 1 frozen transfer. I am thankful that God led me to CNY and blessed the doctors and staff that made it possible for me to have my baby boy today. He is 6 weeks old and the most perfect angel. I can't thank Dr. Kiltz enough for what he did for me and what he does for so many women daily!
Favorite Team Member at CNY:
Dr. Kiltz!! He did my frozen transfer and has the best bedside manner!
Dr. Corley! He did my egg retrieval
Nurse Ashley(black hair and tattoos) was so calming and sweet.
Ever staff member I have ever spoken to was amazing. While going through an IVF cycle, I spoke to people at CNY almost daily and everyone always answered my questions and made it possible for me to have a successful 1st cycle.
Helpful resources Elaine & Diego found:
Acupuncture at CNY right before transfer was great! Very relaxing!
Unique Moments:
Highs were finding out we made 10 beautiful embryos and the transfer worked the first time!
Lows were waiting to find out how many eggs were retrieved, fertilized, survived, etc.
My story is unique because months before trying for a baby, I found out I have the BRCA1 gene mutation, which is the breast cancer gene. I lost my mom at 55 years old to breast cancer on Christmas day 2018, which is what led me to get myself tested for the gene that ultimately took my mom's life. Later finding out I had secondary infertility, was like being kicked while I was already down. However, IVF made it possible for me to have my embryos tested for the exact BRCA1 gene mutation that I have. We found that of the 10 embryos we made, 5 had the gene and 5 didn't. I feel good knowing my son doesn't have the gene and there are 4 other perfect babies waiting for me as well.
Hope, Inspiration and Advice:
Get tested early on if you aren't getting pregnant or suffer a loss. Trust the IVF process and believe your body can do this!