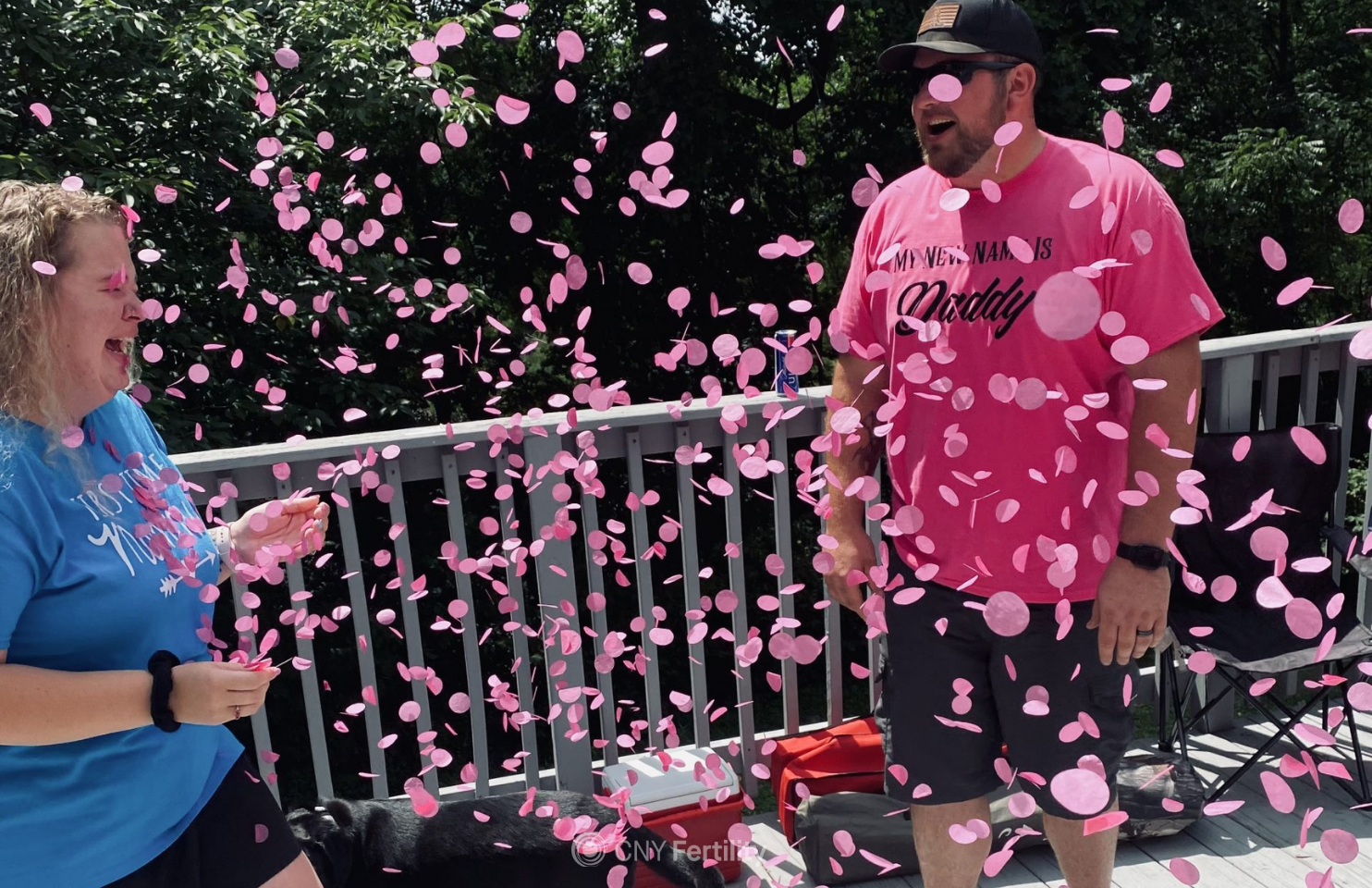 Courtney & Zach
Infertility Diagnosis

Endometriosis
Polycystic ovary syndrome (PCOS)
Treatment(s)

In vitro Fertilization (IVF)
Location(s)
Physician(s)

Robert Kiltz, MD
Michael Grossman, MD
Courtney & Zach's Story:
My husband & I tried for 6 long years to conceive naturally, on our own. We lost all hope, & then came in contact with CNY. This past March, we did our first ever IVF treatment, & we are due in December with two twin girls. We are so blessed. We implanted 1 embryo, & we're blessed with two identical girls. God truly works in mysterious ways, & we couldn't be more grateful.
Favorite Team Member at CNY:
Everyone at the clinic was absolutely incredible. So kind, so friendly, & treated us with the up most respect. Anytime I had a question, I was always comfortable asking, anytime. They're such wonderful people.
Unique Moments:
All in all, everything was just so perfect. The whole IVF process itself happened so quickly. I was nervous about the shots, but my husband handled those like a champ as he injected them every single night for me. He was a pro! We made a great team & we're so blessed!
Hope, Inspiration and Advice:
We've gone through the TTC journey for 6 years, it's hard. It's got good days, & bad days. Many times when you feel like giving up, but DONT lose hope. The miracle will happen. Ours came in pairs ♥️