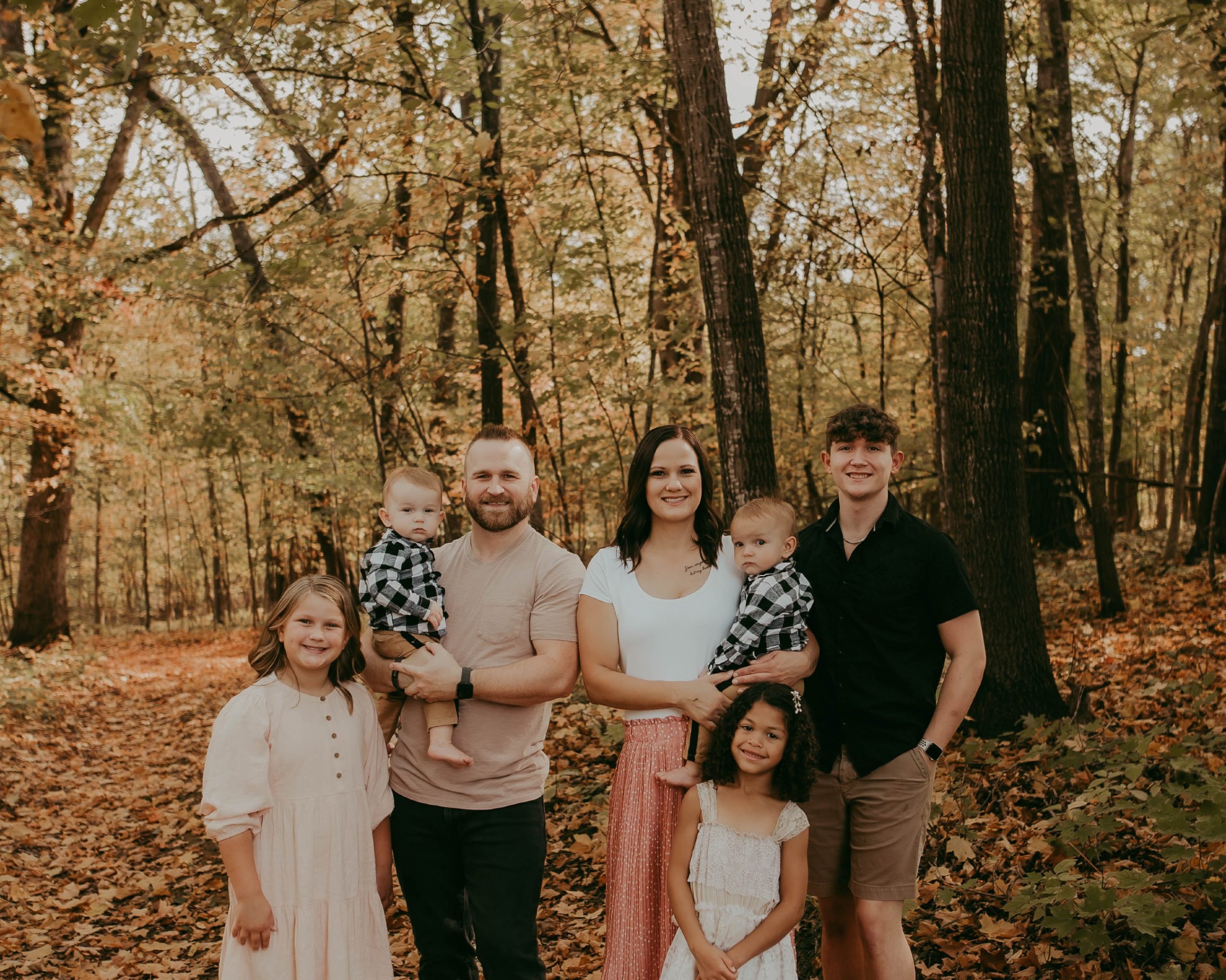 Brooke & Michael
Treatment(s)

In vitro Fertilization (IVF)
Physician(s)
Brooke & Michael's Story:
We had been dating for seven years and married right after graduating college. The whole time we both knew we wanted a large family, and we were excited to start the journey. But we were soon to discover that God had different, more circuitous plans for us. Looking back 11 years later, we have been blessed with five children, and our youngest two were brought to us through IVF at CNY!
We came to CNY colorado after being diagnosed with unexplained infertility.  Through the heartache of 4 lost pregnancies, we were blessed with one daughter that we were able to conceive on our own, and two children (a son and daughter) we were able to adopt.
Though our hearts were overflowing with love for our three children, we felt a piece of our family was still missing. Throughout our long 8-year journey, we had done many rounds of infertility drugs, 6 IUIs, and underwent all sorts of testing, all at other clinics.  Unfortunately, they didn't have any answers as to why we couldn't get pregnant or hold a pregnancy.
That's when, after lots of research, we found CNY! We started IVF as soon as we could, and after our second embryo transfer, we were blessed to find out we were pregnant with TWINS!!
Our family is complete, and we couldn't be more thankful for everything CNY has done for us!
Favorite Team Member at CNY:
We were blessed to work with the whole Colorado team. They made us feel so welcome and comfortable. They answered all of our questions, and made sure we had everything we needed.
Even the acupuncture clinic went above and beyond for us. They weren't onsite with the clinic yet and after an appointment with them we needed to get to the CNY clinic but there was a snow storm and no Ubers would pick us up. But there was no way we were going to miss our transfer and were about to make the two mile walk to our appointment when the acupuncturist offered us a ride. We were so blessed by all of them and have since referred a few friends their way!
Helpful resources Brooke & Michael found:
I did a lot of reading, yoga, and meditation during my journey. These were all new for me, but I feel they helped a lot. I also followed the Keto diet plan and had taken all the recommended supplements.
The Moment:
There are no words to describe the moment we found out we were pregnant with twins. I remember looking over at my husband with the biggest smile. We kept looking at each other all day long and saying "twins" and just smiling.
After so much heartache it was hard to believe that our family would finally be complete. We didn't find out what the twins were until they were born. When they said "It's a boy 2x" was a moment we will forever hold close to our hearts. It was the best surprise.
Hope, Inspiration and Advice:
Don't wait! That is the one thing I wish I could share with others. We kept hoping and praying we would get pregnant on our own. so we kept going in and out of infertility help.
After 8 years of testing and failed attempts through infertility drugs and IUIs, I wish we would have just went with IVF. We spent twice as much over the 8 years on all of the other attempts and I wish we would have found CNY sooner!