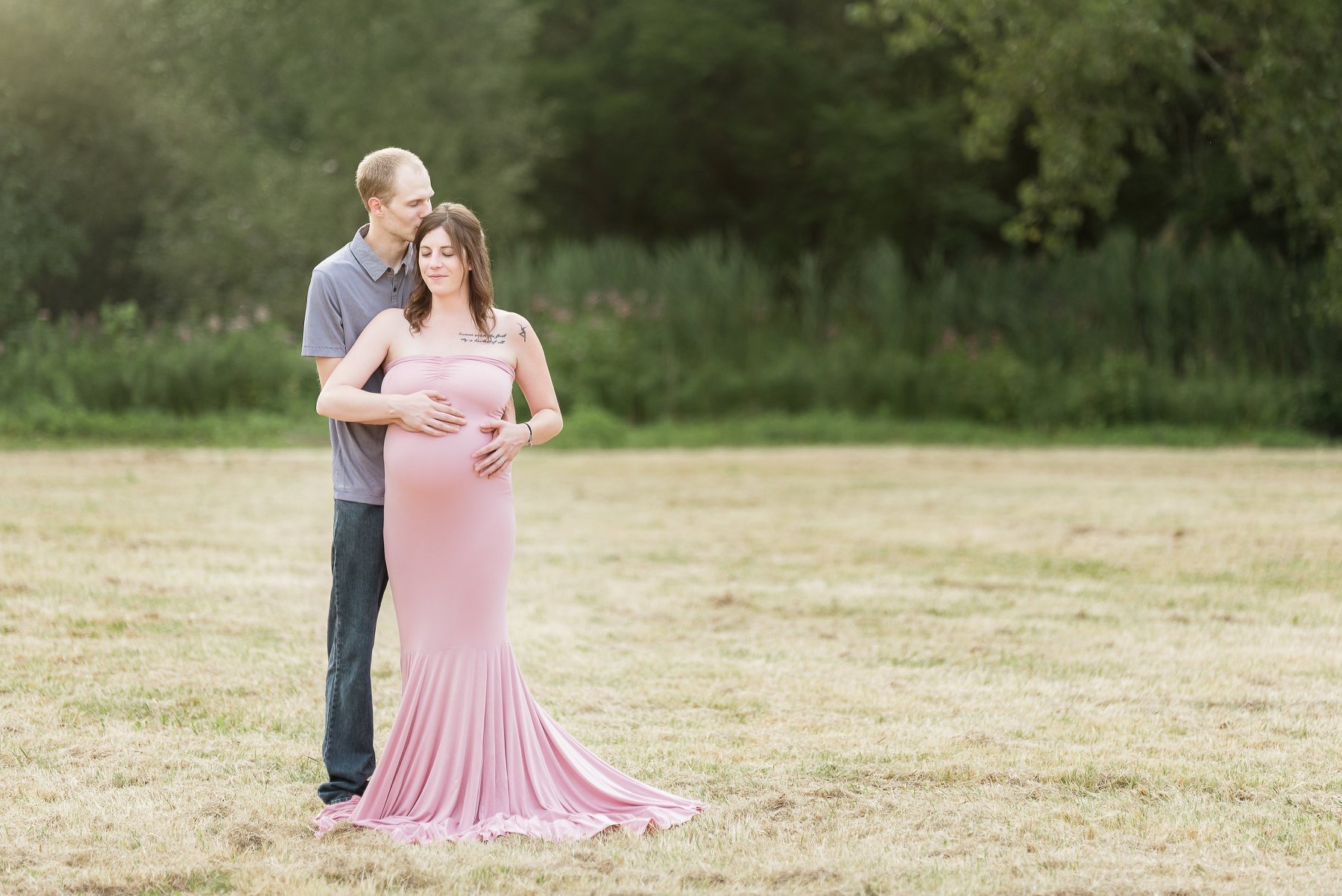 Anne & Justin
Infertility Diagnosis
Treatment(s)

In vitro Fertilization (IVF)
Location(s)
Anne & Justin's Story:
For as long as I can remember, I've wanted to be a mom. I had my whole life planned out at age 13...graduate college by 23, get married by 25, and have 2-3 kids by 30. Well, as many of us know, life smiled at me and said NOPE. That's the thing about making plans, they never work, even the most important ones. After I married my wonderful husband in 2014 we immediately started to try to have a family of our own. Unfortunately, after a year of negative tests, and a confused heartache we sought medical help. We were diagnosed with 'unexplained infertility' which basically means on paper nothing was wrong with my husband or I, but we still couldn't conceive. After 2 years of pills, shots, procedures, surgery's and 2 heartbreaking miscarriages we felt defeated. We took a short break to try and heal but we couldn't give up. So we called a new doctor for a second opinion (CNY Fertility!!), 6 months later we started our dreaded third IVF attempt. More pills, shots (that I give myself! Hundreds of needles in my stomach and lower back! ?) more procedures and surgery's, until finally we had our last procedure and then we had to wait 10 days to see if it worked (longest 10 days of our life!). One of my favorite nurses (Mieda) called me to deliver the happy news, we were VERY PREGNANT, our numbers were way higher than they had ever been! We were so thrilled, but terrified that this too would end in tragedy. We stayed positive and 1 1/2 weeks later we saw TWO beautiful, healthy babies on the ultrasound, heartbeats strong and perfect. We are so blessed and thankful to be given this opportunity to be parents, it's scary and terrifying and I don't think we will ever feel 'safe' about this pregnancy, but our hearts are so happy. Thank you for listening to our story, thank you to everyone who has been there for us throughout the years, and thank you to all my #infertilitywarriors for giving me the strength to keep going, never give up hope! Our boys are now healthy and happy almost one year olds! If it wasn't for the amazing staff at CNY this would have never been possible.
Favorite Team Member at CNY:
Mieda (not sure of spelling) at the Buffalo office was my favorite person at the office! She was always nice and went above and beyond to make me feel welcome and appreciated. Even months later when I was 7 months pregnant I came to donate items and she still greeted me like no time had gone by! Kris was also amazing and always treated me like I was her only patient.
Helpful resources Anne & Justin found:
I really enjoyed getting fertility massage and meditation
Unique Moments:
After 6 failed IUIs and 2 IVFs ending in miscarriage at a different doctor I felt hopeless when I came to CNY, you gave me my hope back. CNY made my years of devastation worth it.
Hope, Inspiration and Advice:
Always keep hope. Always talk to your partner. Always remember you are not alone. Infertility is lonely and devastating, it's important to remember you are human and that it's okay to not always be okay.