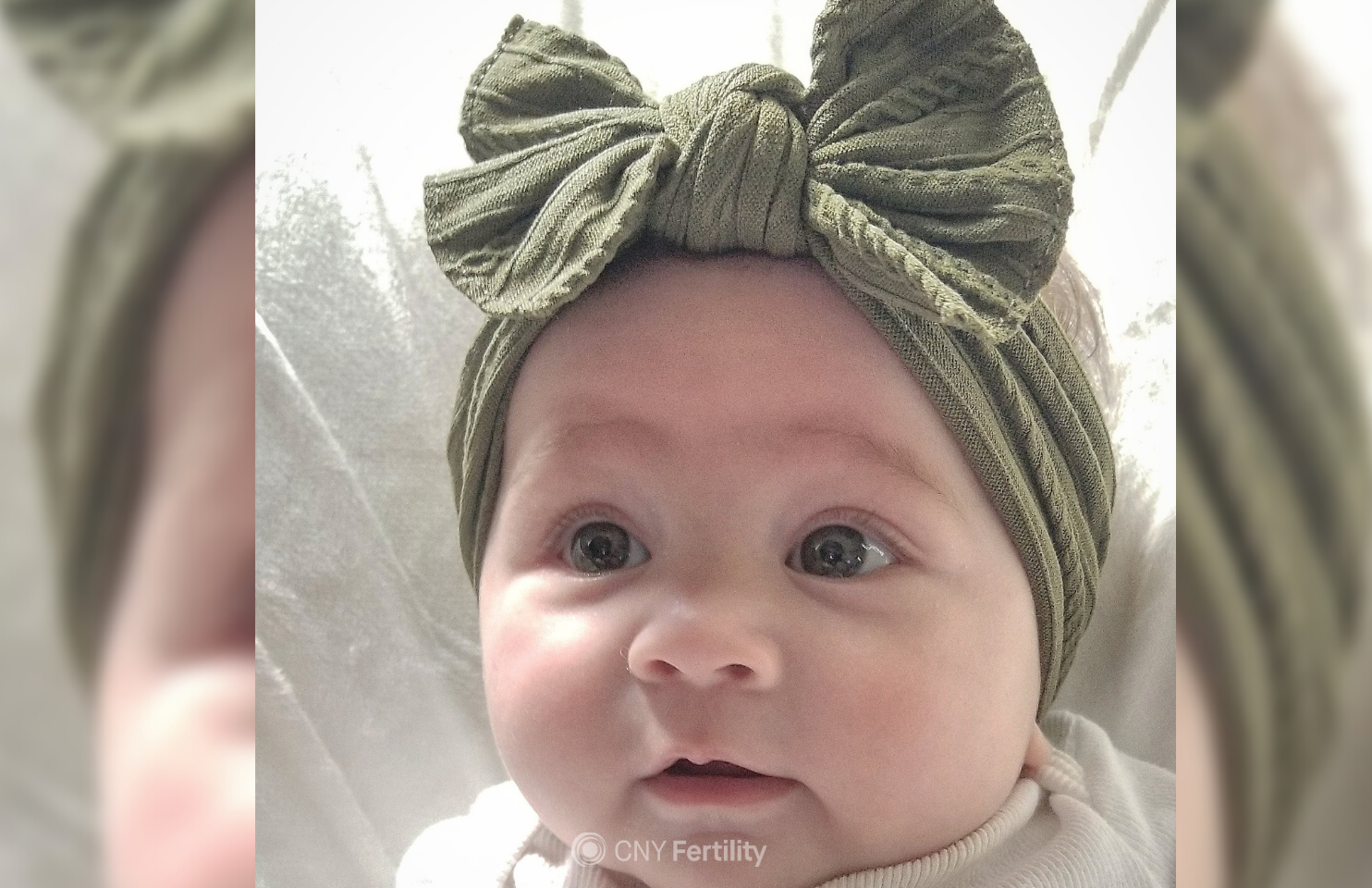 Andrea & Kyle
Infertility Diagnosis

Male factor
Polycystic ovary syndrome (PCOS)
Treatment(s)

In vitro Fertilization (IVF)
Location(s)
Physician(s)

Robert Kiltz, MD
Kris Ziegler, NP
Andrea & Kyle's Story:
Kyle and I have been together for 12 years and married for 6! We always knew we wanted a family but, I was never able to get pregnant. I was diagnosed with PCOS 8 years ago.
We decided to give CNY fertility a call in January of 2020. We had a consultation just a few days later in Syracuse! I had a sonogram that day and he gave a sperm sample. We got a call a few days later that his sperm wasn't very good and the only option would be IVF. From doing research and reading what worked for others, I started taking CBD right away.
April 14th 2020 we "pulled the trigger". I started stimming for egg retrieval. We ended up with 14 eggs, 10 fertilized with ICSI, and 5 embryos! I was able to do a fresh transfer, but, opted not to. I read so many successful stories with the frozen, I just didn't want to risk it not working. We decided to do a frozen with the hcg wash.
May 21st 2020 we transferred our first beautiful 4AA frozen embryo. May 30th we found out it stuck and I was pregnant!!
Ellee Marie was born February 1st 2021. Our lives changed forever. She has been the biggest blessing. We cannot thank CNY fertility and their team enough.
Favorite Team Member at CNY:
Kris from the Buffalo office is nothing short of amazing!