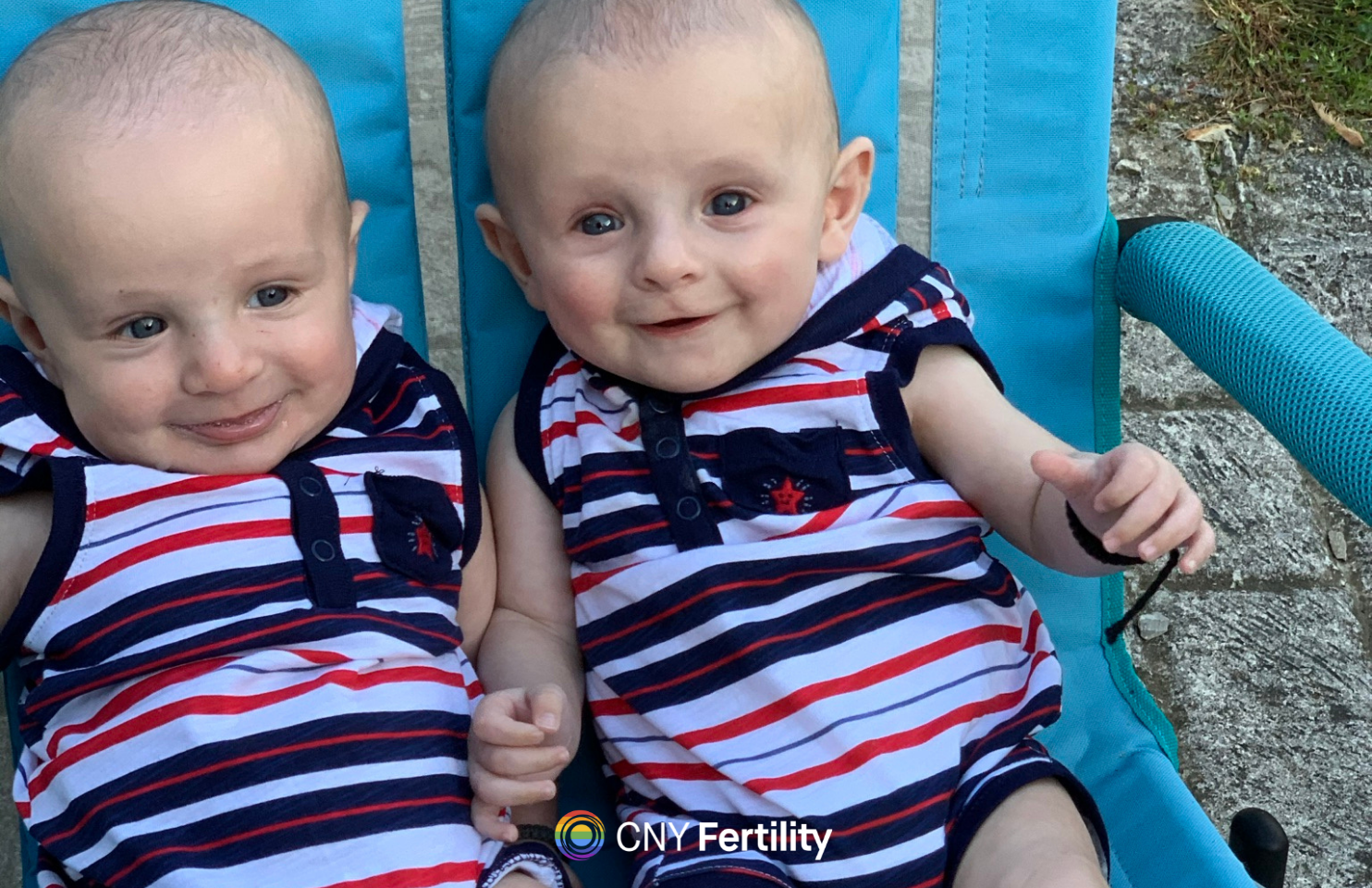 Amber & Sophie
Infertility Diagnosis

Endometriosis
Polycystic ovary syndrome (PCOS)
Treatment(s)

Donor sperm
In vitro Fertilization (IVF)
Location(s)
Physician(s)

Robert Kiltz, MD
Edward Ditkoff, MD
Amber & Sophie's Story:
My wife and I met in 2019. We knew right away that we were meant for each other. We got married at the beginning of 2020 and knew we wanted to have a baby together. I had 3 children from a previous marriage and had my tubes tied. I also had Endometriosis and PCOS.
My wife didn't have any biological children. I did some research and found out about RIVF and had heard about CNY from a family member. We decided to do RIVF as my wife didn't have the desire to carry. We started our journey in March, during the pandemic. We didn't want to wait so after our consult in March, we started our first IVF cycle in May. We traveled to Syracuse from Tennessee. My wife had 23 eggs retrieved and we ended up with 5 blastocyst. We did a fresh 5 day fresh transfer of two embryos, hoping and praying one of them would stick. We got our positive on day 9 and found out at our ultrasound that BOTH of our embryos stuck! I delivered two perfect baby boys in February 2021. I will forever be grateful to CNY for giving us our baby boys!
Hope, Inspiration and Advice:
Don't give up!