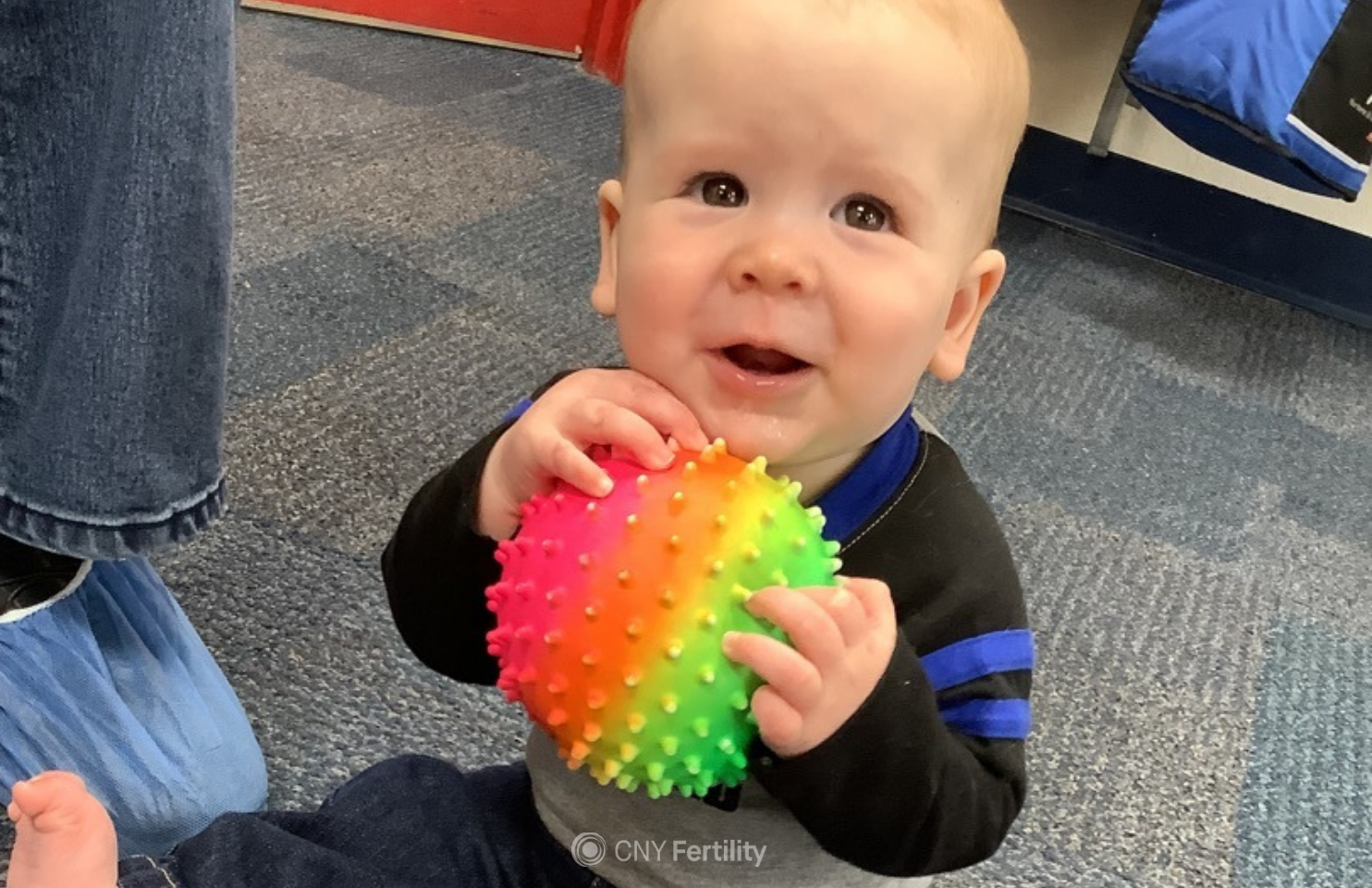 Alysse & Elliott
Infertility Diagnosis

Male factor
Polycystic ovary syndrome (PCOS)
Recurrent miscarriage
Treatment(s)

Embryo Freezing
Frozen embryo transfer (FET)
In vitro Fertilization (IVF)
Location(s)
Physician(s)

Robert Kiltz, MD
David Corley, MD
Alysse & Elliott's Story:
We were teenagers at a math and science camp in 2008. We turned into young adults in college together in 2010. We then into first generation college grads & married adults in 2015.
We started trying to conceive in the fall of 2017 and we're diagnosed with PCOS and male factor in 2018.
We became infertile adults with multiple miscarriages in 2018, 2019 and a chemical pregnancy in 2020.
We went through timed intercourse, IUI, and eventually IVF.
After multiple doctors, clinics, and disappointments we found our way to CNY.
We had our egg retrieval on 11/11/19 and our first FET was on 12/3/19 and it was a chemical pregnancy. Then Covid hit, we had a personal reflection and decided to try again. We had our second FET on May 4th (May the fourth be with you)
Our Star Wars baby stayed!!
Wyatt was born 01/12/21 and we are thankful for CNY every day.
Favorite Team Member at CNY:
Syracuse location:
Dr. Corely did our retrieval
Dr. Kiltz did both transfers
Morgan was our Embryologist
Ashley(sp?) was our nurse for both transfers
Helpful resources Alysse & Elliott found:
Resolve support group
Unique Moments:
I had a D&C (not with CNY) that resulted in an infection that was misdiagnosed for months, this left me with asherman syndrome and the need for IVF.
Hope, Inspiration and Advice:
Talk about it. Do not suffer in silence.
Reach out for virtual or in person support.
This journey is so personal and unique for everyone, do what is best for you and your family.