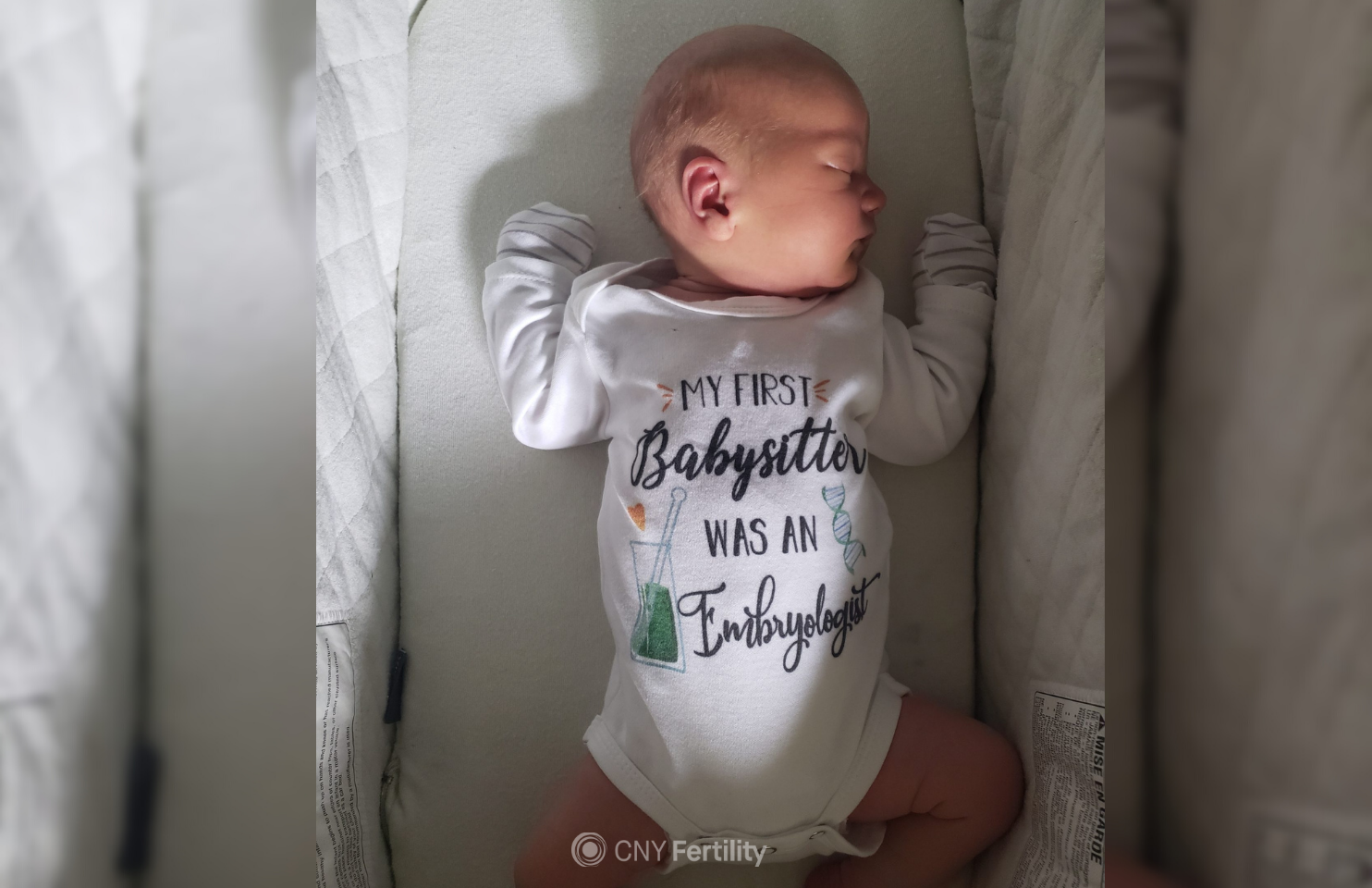 Alanna & Jerel
Infertility Diagnosis
Treatment(s)

In vitro Fertilization (IVF)
Alanna & Jerel's Story:
In 2003, long before my husband and I met, I lost a fallopian tube to an infection. Fast forward to 2010, three months before my husband and I were to get married, and I learned the second fallopian tube was closed off due to scar tissue from the 2003 episode and had turned into a hydrosalphinx. IVF would be our only hope for starting a family.
We went through 3 IVF clinics in a 9 year period, always getting stopped just before treatment was to begin because of my BMI or because of cost. I learned of CNY from an IVF support group and immediately requested a consult. We had that in March of 2020, and were able to pay in full for our first round thanks to how reasonable they are with cost. Dr. Kiltz informed me during a fertile fireside chat that I should have the hydrosalphinx removed before my IVF round to increase my success chances, so I did that in August of 2020 and in November of 2020 I began meds for our first round.
Implantation happened on November 19, and the tears of joy flowed over the next month of positive betas and ultrasounds. Our first son Alexander Scot was born July 28. Thank you, CNY for making me a mother and making my husband a father! You've made our dream come true.
Favorite Team Member at CNY:
Dr. Mag and the anesthesiologist in the Colorado office (he was so great and informative!)
Helpful resources Alanna & Jerel found:
CNY support group on Facebook was INCREDIBLY helpful, all women who have done or are doing things through CNY helped answer lots of questions.
Unique Moments:
At the end of the day, the only thing that stood in our way was not my body or medical issues, but the cost of treatment.
Hope, Inspiration and Advice:
Never give up, advocate for yourself and always keep your goal at the forefront of your mind.