Metformin for PCOS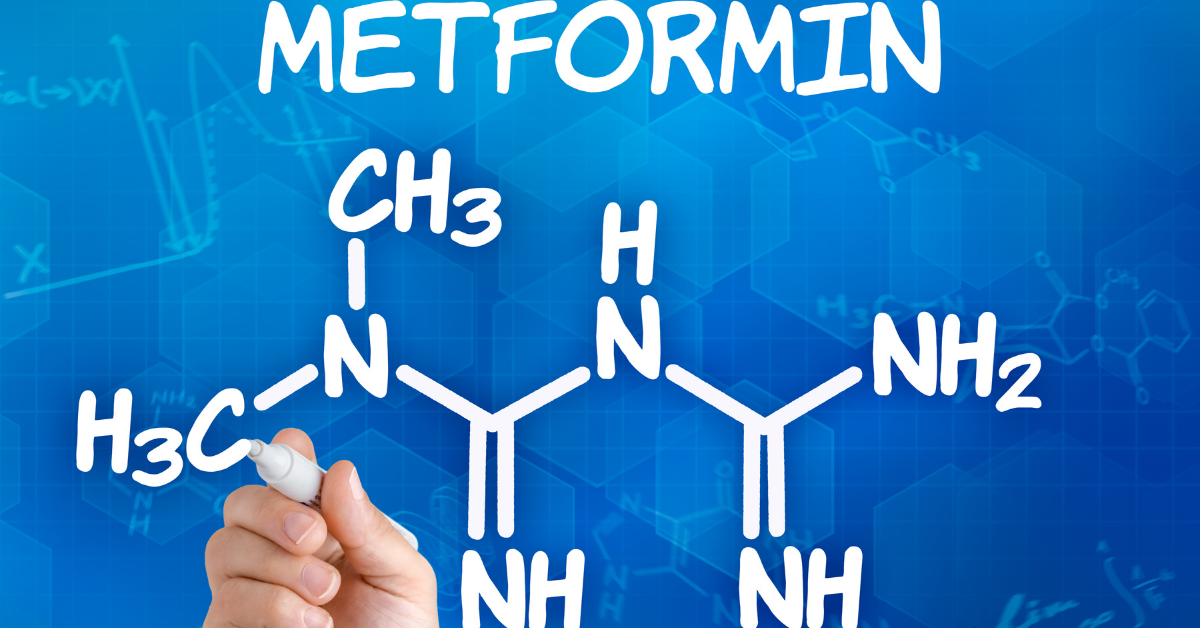 Polycystic Ovarian Syndrome (PCOS) is the most common cause of female infertility, accounting for roughly 20-25% of all cases. Metformin for PCOS patients can help to combat infertility by treating one of the root drivers of the condition, insulin resistance. Insulin resistance is a key feature of PCOS, and it affects 65-70% of all PCOS patients.
High insulin isn't just a symptom of PCOS; it is a catalyst of the condition which can negatively impact fertility by causing impaired ovulation and excess androgen hormone production.
Metformin can be used used to help regulate and lower insulin levels which can balance the metabolic system, increase ovulation and reduce excess androgen production, resulting in improved fertility for PCOS patients.
What is Metformin
Metformin is an anti-diabetic oral medication that is used to treat type two diabetes by improving insulin resistance and lowering insulin levels.
Patients with diabetes are prescribed Metformin and instructed to participate in a healthy diet and exercise program to control high blood sugar. Controlling high blood sugar helps to prevent many serious health conditions like kidney damage, blindness, and impaired sexual function. Metformin helps to restore the body's response to the insulin it naturally produces.
Though it may not seem directly related to infertility, Metformin's ability to treat insulin resistance has been shown to tremendously help those who do not ovulate regularly or have PCOS.
How does Metformin help PCOS/benefits of Metformin for PCOS
As previously mentioned, many PCOS patients have insulin resistance and are also at risk of developing diabetes. Insulin resistance can cause the body to produce excess insulin levels, which in turn causes the ovaries to make more androgen hormones like testosterone, altering the ratio of luteinizing hormone (LH) to follicle-stimulating hormone (FSH). Hormonal imbalances like this can impair egg development and disrupt ovulatory patterns.
Metformin is one of the most heavily researched and established medications used to help regulate and lower insulin levels and balance the metabolic system of PCOS patients. In addition, it has been effective in normalizing several parameters known to affect fertility in women with PCOS.
Metformin and Ovulation Induction/Pregnancy Rates
In 2003, a meta-analysis of past studies on Metformin for PCOS was published. 13 Metformin studies were reviewed with 543 participants. The results of the analysis showed that metformin is effective in inducing ovulation for women with PCOS. Researchers concluded that metformin is an effective treatment for anovulation (lack of ovulation) and that it can produce beneficial results on parameters of the metabolic syndrome. Therefore, they also recommended metformin as a first-line treatment for PCOS.
Out of the studies they reviewed in the meta-analysis, seven produced significant and displayable results, as can be seen below.

Of the 156 PCOS patients in the studies who received metformin, 72 (46%) ovulated. Conversely, of the 154 PCOS patients that did not receive metformin treatment, only 37 (24%) ovulated. In these studies, PCOS patients who received metformin treatment were twice as likely to ovulate as those who did not receive metformin. Patients who received a combination of Metformin and clomiphene also produced higher ovulation rates than clomiphene alone.
In another study, researchers reported that PCOS patients' menstrual regularity improved significantly, and their androgen levels were reduced when they were treated with metformin.
As discussed above, Metformin may have a positive effect on several parameters known to affect fertility, but what about pregnancy rates? In one meta-analysis review of 7 studies including 702 PCOS patients, Metformin produced significantly increased pregnancy rates when compared to placebo.
Metformin and IVF
Metformin may reduce the risk of ovarian hyperstimulation for PCOS patients undergoing in-vitro fertilization (IVF) or intra-cytoplasmic sperm injection (ICSI) treatment. In another study, when Metformin was used in combination with an antagonist protocol, it improved the oocyte quality in PCOS patients undergoing IVF.
Other studies have confirmed these results and shown that Metformin may positively affect the quality of the oocytes and embryos when added to regular stimulation protocols.
Metformin and Pregnancy
Women with PCOS have a much higher rate of miscarriage compared to women without PCOS at 30-50%. Multiple observational studies have published results indicating that Metformin may reduce the risk of miscarriage for PCOS patients.
PCOS women are also at a higher risk of developing gestational diabetes during pregnancy. Research has shown that when used during pregnancy, Metformin can help to reduce the risk of PCOS women developing gestational diabetes. When taken during pregnancy, Metformin may also reduce the risk of hypertensive states and early pregnancy loss.
Other Ways Metformin Can Help PCOS Women
Metformin has also been associated with a reduced risk of endometrial (uterian) cancer and breast cancer .
Oral contraceptives are commonly prescribed to PCOS patients, who don't desire fertility, to manage their PCOS symptoms. Some fertility specialists believe that Metformin may be a suitable alternative to oral contraceptives to treat symptoms caused by hyperandrogenism (excess male sex hormones) in PCOS patients, especially those who desire fertility. For example, Metformin may help to treat acne and excessive hair growth caused by excess levels of androgens .
How long to take Metformin for PCOS and How Much
There is no consensus among fertility doctors regarding how long or at what dosage Metformin should be taken for PCOS. Metformin dosing varies for each individual, and it is not well tolerated by all patients. Most fertility specialists start patients off at a lower dosage (around 500mg) and gradually increase the dosage over time to reduce potential side effects.
Metformin usage and dosing are usually determined based on a patient's AMH level which is measured during female fertility testing. If a patient's AMH level is high (over 4) and they are determined a good candidate for Metformin, then they are usually prescribed Metformin immediately. Typically, patients continue to take Metformin until 10-12 weeks of pregnancy, but only if side effects are minimal or non-existent. In some cases, especially if the patient has a history of gestational diabetes, their practitioner may recommend taking Metformin throughout their entire pregnancy.
Metformin for PCOS – Side Effects
There are very few side effects associated with taking Metformin, and most are quite minor. Most metformin symptoms are a result of taking the medication for the first time, which is why most doctors increase the dosage gradually. Usually, metformin symptoms subside over time. Side effects from taking Metformin include:
Gas
Diarrhea
Stomach pain
Nausea
Bloating
Be sure to contact your doctor if any of these symptoms persist or worsen over time.
Comparing the Benefits of Metformin vs. Inositol for PCOS
Inositol is one of several supplements for PCOS patients that can be used to improve insulin resistance and fertility. Research comparing the two is limited, but some fertility specialists view Inositol as superior to Metformin for improving how the body uses insulin.
Inositol has been shown to improve insulin sensitivity, manage blood glucose levels, and reduce insulin resistance. In fact, it has been demonstrated that myo-inositol may decrease insulin resistance by approximately 70%. By improving glucose and insulin levels, Inositol also has an impact on the fertility of PCOS patients. Inositol supplementation can help to correct hormonal imbalances, improve ovulation, increase oocyte quality and embryo fertilization rates.
In one study, both Inositol and Metformin were used to treat insulin-resistant patients. Both treatments produced significantly beneficial effects on menstrual cycle disorders and pregnancy rates. Hormone levels, symptoms, and fasting serum insulin levels were also improved for both groups. There was no significant difference between the Inositol and Metformin treatment groups.
In another study specific to PCOS patients, the effects of Metformin were again measured against Inositol. In this study, Inositol produced beneficial results on total testosterone levels compared to Metformin after 12 weeks of treatment. Inositol did not produce improved results compared to Metformin for any other hormonal profiles.
Click here for more information on how Inositol can help PCOS patients!
The Bottom Line
Being diagnosed with PCOS can be confusing and overwhelming, especially for women who are trying to get pregnant. However, getting pregnant with PCOS is not impossible, and Metformin is one fertility medication that can help along the way. There are also many fertility supplements for PCOS that can help to amplify the results of Metformin, or that can be used as an alternative treatment to improve insulin resistance, like Inositol.
For patients who are good candidates for Metformin, it can help to improve insulin resistance, increase ovulation, reduce androgens, and improve fertility.