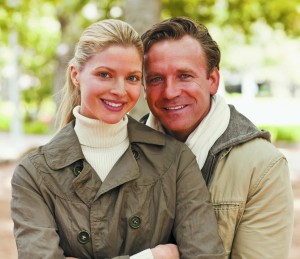 According to The American Fertility Association, "one out of eight couples in the U.S. is infertile".   For these couples that are facing infertility, there can be many emotional challenges.  Egg donation offers hope to infertile couples and single women who would otherwise have little or no chance of achieving a pregnancy.  Participating in the egg donation program can be a very fulfilling experience that has been referred to by our CNY Fertility clients as "woman helping woman".  This contribution is truly a "gift of life."
There are three main steps to donating eggs:  applicant screening, treatment cycle, and compensation of $4,000.
While no identifying information about the donor is revealed, detailed personal, medical and family profiles are provided to recipients in the process of selecting a donor.  Our donors are committed to the concept of anonymity and would not be interested in participating in the program in any other way. In most cases, anonymity best protects the privacy and interests of both the donor and the recipient.
Diane (not her real name), an egg donor at CNY Fertility Center, has written of her experiences from start to finish in the donation process.  Diane explains the process, in her own words on her blog here.  In fact, Diane's story was so detailed and inspiring; it was recently shared in the 2012 Adoption and Fertility Directory that is published by The American Fertility Association.
While the egg retrieval procedure marks the end of the donor's active commitment to the program for that specific cycle, we ask that the donor stay in touch with our office for the rare occasion that we need to contact them. The donor's participation in this program is a generous gesture that is greatly appreciated.  Diane referred to the process as participating in "the miracle of birth".
If you are interested in becoming an egg donor, CNY Fertility Center is here to help you every step of the way—click here for more information.


https://www.cnyfertility.com/wp-content/uploads/2018/06/CNY-BLACK.png
0
0
editor
https://www.cnyfertility.com/wp-content/uploads/2018/06/CNY-BLACK.png
editor
2012-02-03 06:30:24
2012-02-03 06:30:24
Egg Donation: The Reward Goes Beyond the Compensation