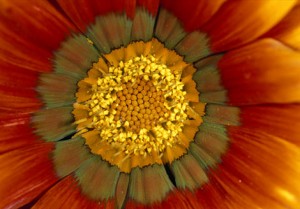 Endometriosis occurs when the inner lining of the uterus grows outside of the uterus. The lining can then attach itself to other areas such including the ovaries or the fallopian tubes. As well causing issues with fertility, this is often a painful condition.
There is no known cause that can be pinpointed for this painful disorder; however, there have been possible theories including:
• Hereditary factors
• Retrograde menstruation (period travels backwards through the fallopian tubes into the pelvis where they attach and grow
• Immune disorders
For many women, endometriosis can interfere with many aspects of their lives. Besides infertility issues, here are just some of the symptoms of endometriosis:
• heavy and/or irregular periods
• painful intercourse
• painful bowel movements
• urinary pain or difficulty
• abdominal pain
• backache
Sometimes if necessary endometriosis can be diagnosed (and treated) using laparoscopy. Laparoscopy is a minimally-invasive surgical procedure. Although there is no known cure for endometriosis, there are several treatment options, such as medications, that can be discussed with your health care practitioner.
Maya abdominal massage and acupuncture may help with blood flow to the reproductive organs and alleviate pain by eliminating toxins in the system. Herbal formulas and dietary changes may also be beneficial when treating the pain associated with endometriosis. Yoga can help to control weight gain and bloating that goes hand in hand with endometriosis. Yoga's poses can also help to increase blood flow to the reproductive system and help to stretch the muscles in the back.
When endometriosis affects fertility, there are several options that can be discussed with one of the physicians at CNY Fertility Centers in Syracuse, Rochester, or Albany.
Request Consultation or Appointment
If you are a new patient and would like an initial fertility consultation, click here to request a phone or in-office visit, or call us toll free with your questions at 800-539-9870.
https://www.cnyfertility.com/wp-content/uploads/2019/05/cny_logo.png
0
0
editor
https://www.cnyfertility.com/wp-content/uploads/2019/05/cny_logo.png
editor
2012-08-21 09:03:17
2012-08-21 09:03:17
Endometriosis