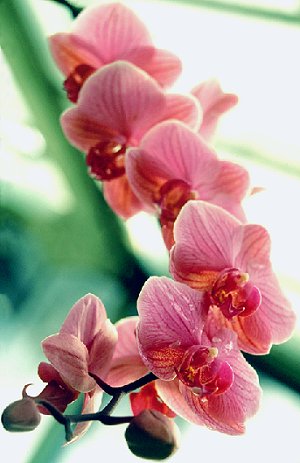 April is a CNY Fertility Center patient and has been on her journey to fertility for approximately two and a half years. April will share candid stories and a unique perspective on the fertility challenges many women and couples face. CNY Fertility Center has locations in Syracuse, Albany and Rochester, NY.
Week 53: Anniversaries
Anniversaries are a challenge when you are trying to conceive. For example, we recently surpassed the third year mark of trying to conceive. As that month approached, we had just finished a cancelled IVF cycle and I was having health issues – you can imagine my frustration, anxiety and sadness at that point.  However, I am also celebrating a joyous anniversary; I have been writing about my journey for one year now! I am thankful for my readers and consider this a perfect time to reflect upon what I have learned along my fertility journey.
Fertile Lessons:
There are many, many ways to make a baby
Facing health and fertility challenges has made our marriage stronger and has given us more faith in each other
Defeat today does not mean defeat tomorrow
Life is much easier when you take it a little bit at a time
Make deliberate choices
Trust that you are exactly where you are meant to be
Take time to enjoy your spouse (dates, vacation, etc.)
Enjoy this moment
Do not miss out on opportunities to make memories right now
Develop a fertility game plan, but be open to adjusting the plan as necessary
When you do not understand why, ask the doctor questions
Listen to your inner voice
Western and Eastern treatments are both valuable
Count your blessings & be gracious
Everyone wants me to be successful in my journey to motherhood
De-clutter (at work, at home, in your commitments and in your own head)
Use available resources (support groups and workshops, books and online sources, friends, family)
Happiness is a choice
Our inner strength is much stronger than we know
Making myself a priority is important, too
Many other couples have gone through or are undergoing fertility treatments
Having a baby will add to our family because my husband and I are already a family
What have you learned on your journey to fertility? Please feel free to share your snippets of wisdom in the comment section below!
Graciously,
April all Year
Click here to read April's blog including all of her previous articles.

https://www.cnyfertility.com/wp-content/uploads/2019/05/cny_logo.png
0
0
April
https://www.cnyfertility.com/wp-content/uploads/2019/05/cny_logo.png
April
2010-06-24 06:21:44
2010-06-24 06:21:44
April's Journey to Fertility: Anniversaries