Below is a list of our support meeting, workshops and classes that will take place during the month of February 2013 at our CNY Fertility and CNY Healing Arts Center location at 38A Old Sparrowbush Rd., Latham, NY. Please call us with any questions, or to RSVP for an event, at 518.724.5750. If you are interested in an initial fertility consultation either over the phone (if you live out of the NY State region) or in-office, please call our toll-free number at 800.539.9870 or request a consult here.
Circle of Hope Support Group Tuesday, February 12th 5:30-6:45pm
Join us in sharing and creating a supportive community with others on their path toward fertility. We welcome you to join us in the CNY Fertility Reception Area for an uplifting evening of sharing thoughts and ideas. Please RSVP to COHRSVP@cnyfertility.com. *Try Yoga for Fertility class for FREE, immediately after this support group meeting (7:00pm). No yoga experience required. 
Offerings at our CNY Healing Arts Center (upstairs)– Call 518.724.5750 
Yoga for Fertility Class Tuesdays 7:00pm, Saturdays 10:30am
Join Linda and Ashley for Yoga for Fertility Class that is designed for women or couples who are trying to conceive, either naturally or through assisted reproductive technology. Yoga for Fertility has been shown to improve chances of conception. No prior yoga experience is necessary. Please note that our Yoga for Fertility class is now FREE of charge due to Dr. Kiltz's strong belief in the power of yoga to improve the body's ability to conceive (for men and women). Enjoy!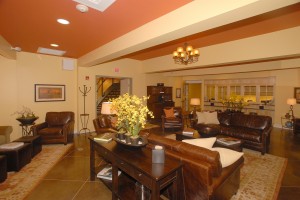 Fertile Friends Gathering Tuesdays 6:00pm on 2/5, 2/19, 2/26
This is a non-facilitated peer group for individuals on their path toward fertility. Please feel free to stop in and enjoy a cup of tea and make new friends. This is the time to be open and share stories with one another, lean on one another for support and to know you are not alone in this journey, NO RSVP required. Please check in at the Healing Arts desk upstairs prior to gathering.
THIS EVENT HAS BEEN CANCELLED – Valentines Day Celebration! Partner Yoga Workshop Followed by Champagne & Chocolate Thursday, February 14th 7:00-9:00pm – Fee $40/Couple
Yoga means union. This workshop is ideal for couples, friends, relatives interested in connecting and having fun. Enjoy champagne and a chocolate dipping fountain after the workshop! Space is limited. No yoga experience necessary. Please RSVP to ensure your spot by calling 518.724.5750, spaces will fill up fast.
The Fertile Secret: Integrative Fertility Care Saturday, February 23rd 1:00-3:00pm – No Fee
Join Dr. Kiltz, and Donald Clarke, L.Ac. and Chi Heon Yi, L.Ac. for the opportunity to experience and learn more about The Fertile Secret. Dr. Rob Kiltz's integrative fertility care program, The Fertile Secret, is a combination of Eastern and Western fertility treatments that result in enhanced reproductive function and health. Read more about the Fertile Secret here http://cnyfertility.com/fertility-treatments/the-fertile-secret/. Please RSVP to 518.724.5750.

https://www.cnyfertility.com/wp-content/uploads/2019/05/cny_logo.png
0
0
CNY Fertility Team
https://www.cnyfertility.com/wp-content/uploads/2019/05/cny_logo.png
CNY Fertility Team
2013-02-07 19:40:24
2013-02-07 19:40:24
Albany: February 2013 Fertility Support Offerings