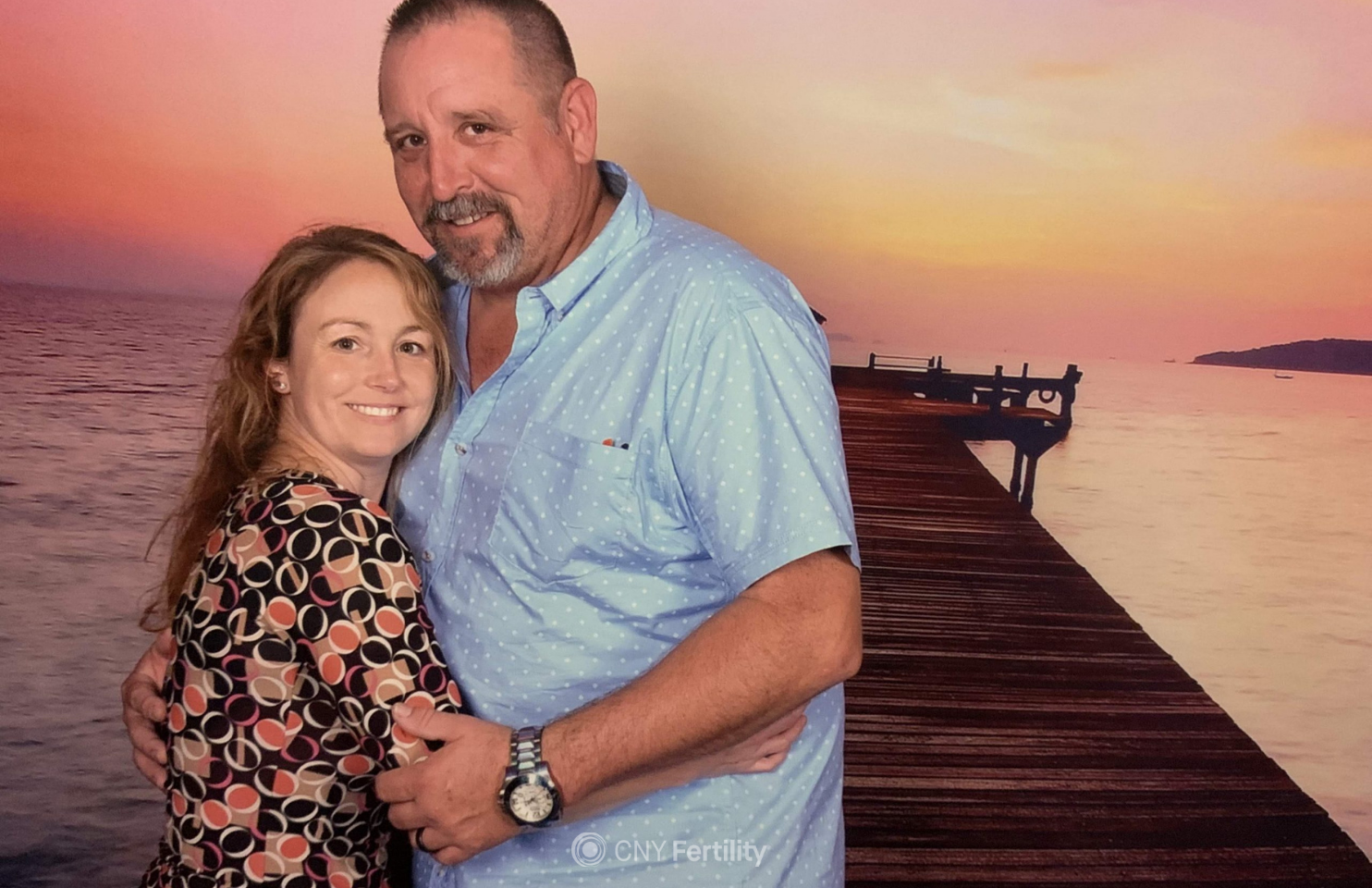 Tarah & Chris
Infertility Diagnosis
Treatment(s)

Frozen embryo transfer (FET)
Hysteroscopy
In vitro Fertilization (IVF)
Intrauterine insemination (IUI)
Laparoscopy
Location(s)
Physician(s)

Robert Kiltz, MD
David Corley, MD
Edward Ditkoff, MD
Michael Grossman, MD
Tarah & Chris's Story:
We were married in 2011 we knew we wanted to start a family right away. We tried for over a year naturally.
We decided to seek out CNY Fertility in 2013. I did an IUI and it was negative I then waited till 2014 and started IVF. We got pregnant right away first try. Unfortunately lost that one. Did another transfer and unfortunately had another loss.
We decided to take 2 years off and got naturally pregnant and lost those ones too.
I did another IVF and had twins and lost them both and was getting discouraged. We took some time to think things over and realized we had done a total of 5 IVF and had 6 embryos left. We decided to use 3 of them and on 06/28/2021 we gave birth to our daughter Hope Elizabeth.
She was born one year to the date of my mother-in-law's anniversary of her death.
She promised us before she passed that she would hand pick out the baby and 3.5 months later that's when I got pregnant.
Favorite Team Member at CNY:
We have made friends with so many I can't even begin to name them all.
We love all the nurses and drs at Latham and Syracuse.
Helpful resources Tarah & Chris found:
I didn't do much different then any other transfer but I did other treatments.
Keto, Ivig, acupuncture and massages
Unique Moments:
The highs and lows of my pregnancy is, I absolutely loved being pregnant. At 15 weeks Chris and I both got Covid. We were so nervous and scared because of our losses.
Hope, Inspiration and Advice:
Never give up on your dream of having a family. Persistence and patience is the best thing. And stay positive. It took me a while to get my take home baby but we finally did.
We decided to donate our remaining embryos to a really good friend. I hope they have the best luck with them.