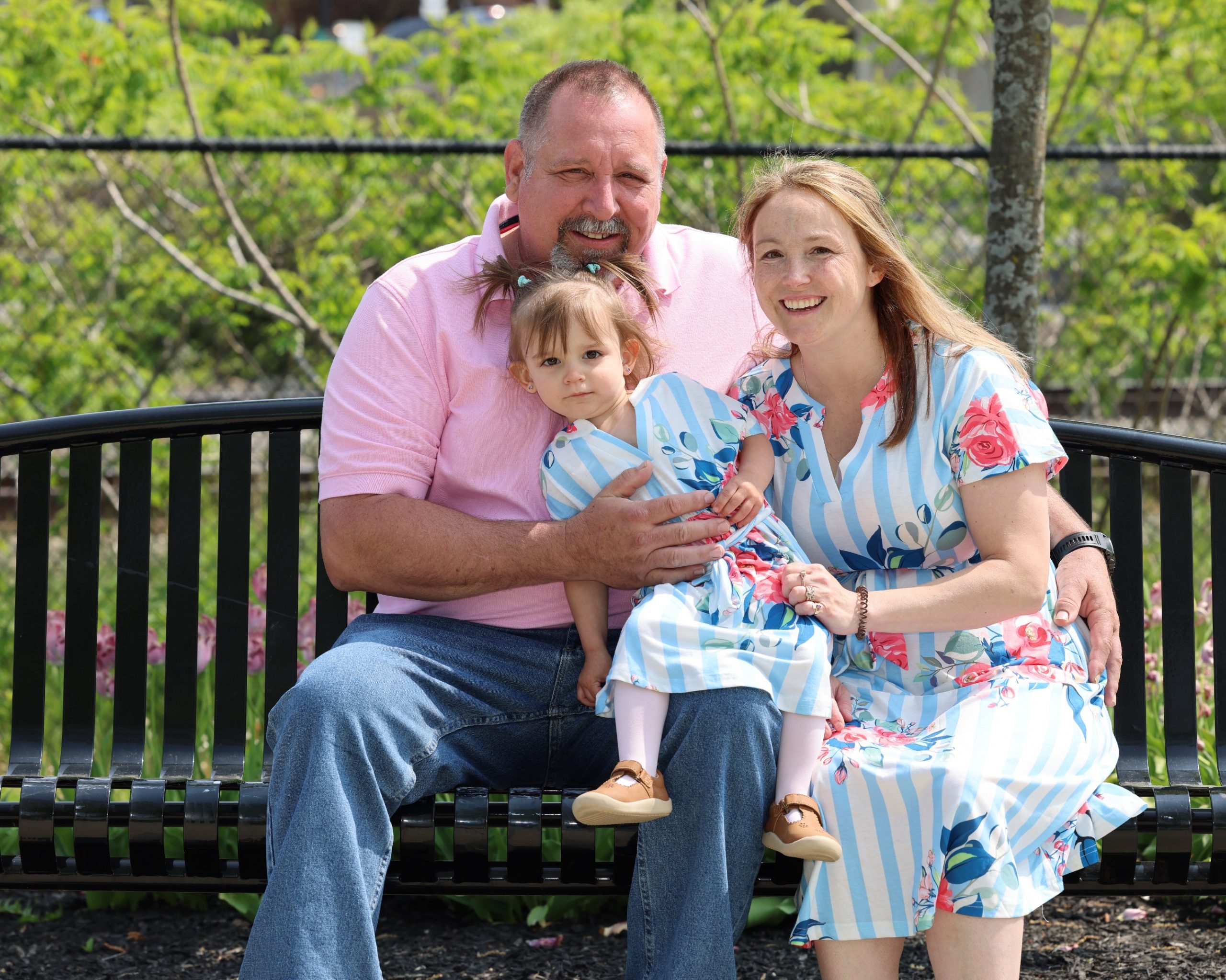 Tarah & Chris
Treatment(s)

Donor egg
Egg freezing
Embryo Freezing
Frozen embryo transfer (FET)
Hysteroscopy
In vitro Fertilization (IVF)
Intrauterine insemination (IUI)
Laparoscopy
Location(s)
Physician(s)

Robert Kiltz, MD
David Corley, MD
Edward Ditkoff, MD
Michael Grossman, MD
Rebecca Eskin, NP
Tarah & Chris's Story:
Chris and I met in 2008 and got married in 2011. Pretty much right away we started trying to start our family naturally. But that didn't work so in 2013 we tried IUI, and it failed.
In 2014 we did our first IVF and transferred 2 fresh embryos but miscarried both. Then we transferred again a few months later and miscarried again. We were devastated but we had each other to lean on. The most important thing I can say is you have to have the most supportive partner and never put blame anywhere.
In 2015 we did a few more IVFs and four more transfers but hit a brick wall. They all failed.
In 2016 we had 2 chemical pregnancies and a failed transfer. We did two more retrievals but had nothing to show for it. In 2017 we did another transfer and failed. Then after another transfer we were pregnant with twins but miscarried them, and then during the D&C I hemorrhaged and needed ICU. In 2018 we did a transfer and failed yet again.
Chris and I decided to take a break, and we got pregnant spontaneously on 8/18. We were so excited but that didn't last long when I miscarried again.
I started seeking a reproductive immunologist.  In 2019 I had 2 IUIs, and they failed. 9/19 we got pregnant again naturally and I drove to my reproductive immunologist, but sadly they confirmed I was in the process of miscarrying yet again.
Chris and I felt like we were trying for something that seemed like it was never going to happen. On 6/2020 we transferred again and had a chemical pregnancy. On 6/28/2020 my mother-in-law passed away from cancer, and she promised Chris and me that she would hand-pick our baby for us. But on 9/2020 we had another failed transfer.
In 10/2020 I said, we have 5 embryos left and after that, we're done.
We transferred 3 embryos. We were so scared when we got a phone call, and they said I was pregnant. We held our breath every single time we went for ultrasounds. We got a heartbeat, and it stayed and never went away. We were discharged at 10 weeks. I still went weekly for my IVIG infusions.
With each milestone we hit, I thanked CNY Fertility and everyone there. Between Latham and Syracuse, we met so many amazing people who laughed and cried with us. My father-in-law passed away on 12/2020, and we felt his presence at my baby's birth. On 6/28/2021 we had my beautiful daughter
One year to the date of my mother-in-law's passing we decided to donate my two remaining embryos to a very good friend.
Favorite Team Member at CNY:
Literally everyone at Latham Office in OR and the nurses. Syracuse members in OR and anyone I came across. I never had a bad experience with anyone, it was amazing.
Helpful resources Tarah & Chris found:
Communication with your partner is the best thing you can do. Definitely document every step of your process--this will help you determine what worked, what didn't, and what changes to make.
The Moment:
I can't even express how scared I was during my whole pregnancy. Finding out I was pregnant was such a miracle and then all I wanted to do was hold her and hear her.
Hope, Inspiration and Advice:
Take it one day at a time and never look backwards. Don't wait before you seeking a professional if you have recurrent miscarriages.