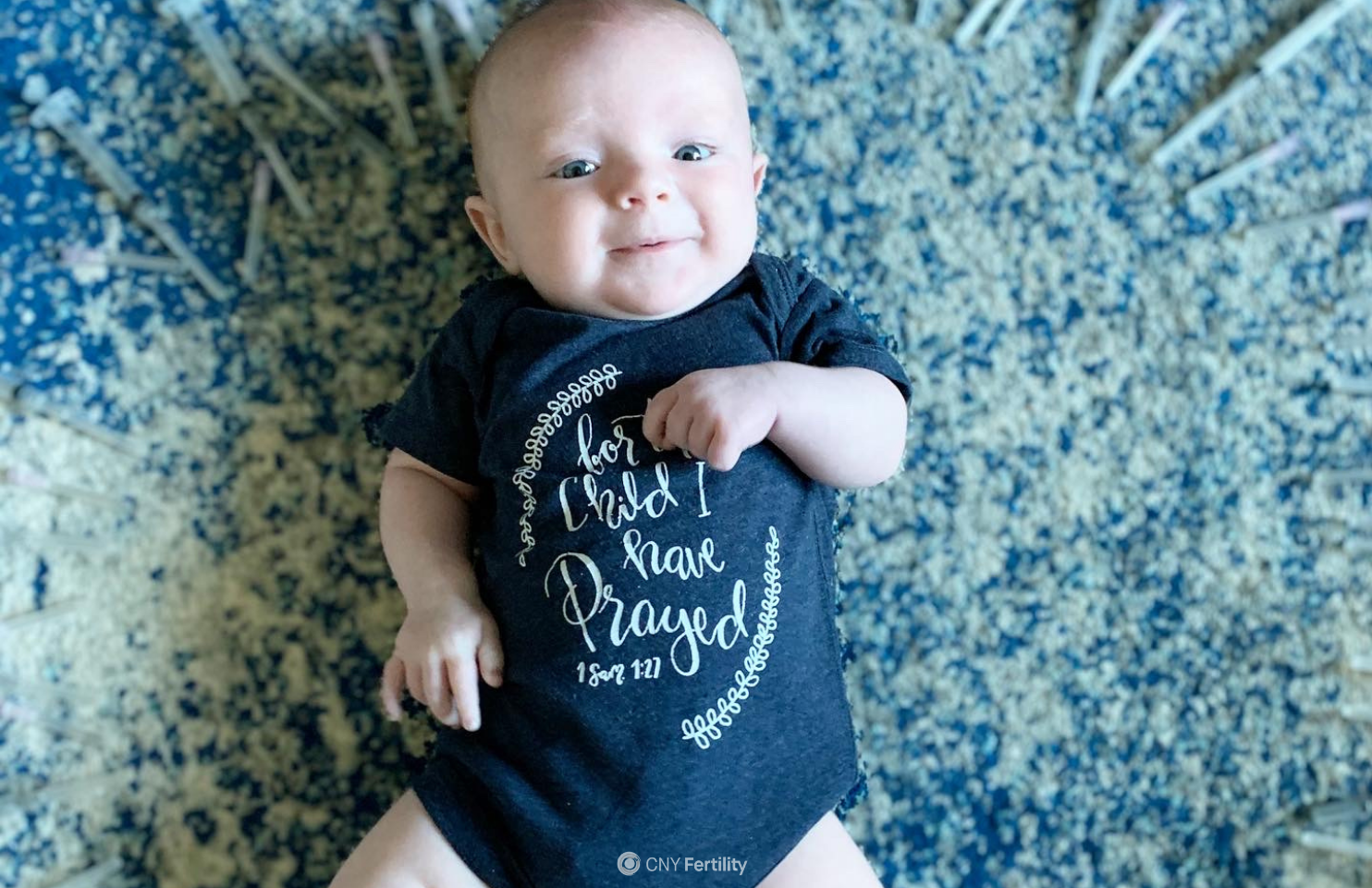 Samantha & Taylor
Infertility Diagnosis

Polycystic ovary syndrome (PCOS)
Treatment(s)

Embryo Freezing
Frozen embryo transfer (FET)
In vitro Fertilization (IVF)
Location(s)
Physician(s)

Robert Kiltz, MD
David Corley, MD
Samantha & Taylor's Story:
Taylor and I knew we wanted to start trying to have kids as soon as we were married In 2016. I thought we would have problems getting pregnant because I have PCOS and my sister had trouble as well. Right after we got married I was tested and the OB started me on Clomid to see if that would help since I wasn't ovulating. We did a few rounds and upped the dose every time and it still didn't work. We then moved on the letrozole and did the same thing. Month after month we would up the dose and it never worked for us.
The OB then referred us to the local specialist and we went there to try the same thing over but with them monitoring us more. It still didn't work for us. They recommend us to do IUI. We did 2 times with no results. We were both so frustrated because the local clinic just didn't seem right for us and we didn't like the staff there. I heard about CNY though a Facebook page for women trying to get pregnant locally. Everyone was talking about CNY so I talked to my husband and we thought it would be the best move for us!
With CNY, everything seemed so effortless for us. Even though we had to travel, it was the right place. I truly believe if you have a great team of doctors that truly care about you, it changes everything. At the end of June in 2019 we had our ER and we had a FET in August 2019. We could not believe how lucky we were that the first round of ivf worked for us and we are so grateful and blessed to have our baby boy!
Favorite Team Member at CNY:
Everyone we came in contact with were amazing from the ladies at the front desk the the Anesthesiologist.
Helpful resources Samantha & Taylor found:
I created flowers for fertility it kept me busy and my mind not running a millions places. It was a wreath business. I also did acupuncture!!!
Unique Moments:
The lows of my treatments would be all the traveling. In our area no one would monitor me. I had to drive 2 hours just to get somewhere that would.
Hope, Inspiration and Advice:
I hat I love about CNY is that everyone you meet is so nice and helpful. The doctors and staff are very knowledgeable and kind. They make you feel so welcome and at ease when you are with them. I truly believe that everyone have to find the right doctor for them. And for us it wasn't a person as much as a group!